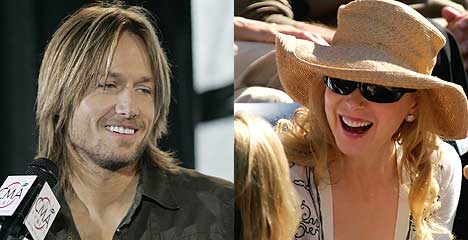 The Aussie power couple, Nicole Kidman and country lover Keith Urban seemed to have found long-lasting love in each other. The couples, both 38 are just nuts for each other as said by close friends.
"They seem great together. Real love just happens. You don't plan it. And that's what happened with them. They fell in love."
The lady is seen sporting a huge diamond ring but they haven't revealed as of yet whether that's a hint that wedding bells are not far away. Still, guesses are being made and quite probably the day is not far away.
Via: Post Chronicle