These days, apparel is getting trendier and if you happen to get married- then there are scores of different designs to opt for.  However, the latest trend that has quite become a rage is the one shoulder-wedding gown, which is a mix of contemporary and classic with a unique look.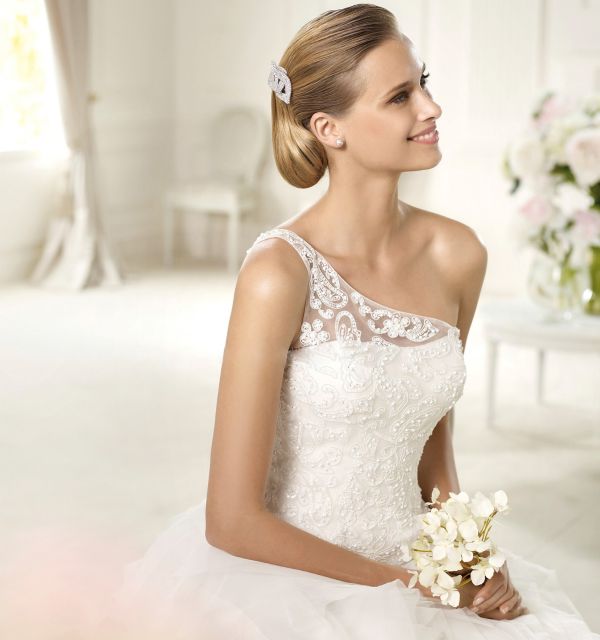 Many brides prefer to opt for something that is different and stands out and this one shoulder creation is the perfect eye-catcher.  You can buy yourself a gown by going to a boutique or even purchasing one online as you can get great deals.  This gown is also known as the 'irregular gown' and the entire silhouette flatters the feminine form.
However, the ideal one shoulder-wedding gown is the sheath wedding dress, which has a well-fitted silhouette and has an elaborate shoulder design.  If you have a slender built, then this dress is precisely for you as it emphasises your curves and makes you look even more gorgeous.  This type of dress, however, will not suit a woman with a fuller figure.
The best part about the sheath one-shoulder gown is that you can opt for either a short or a long gown.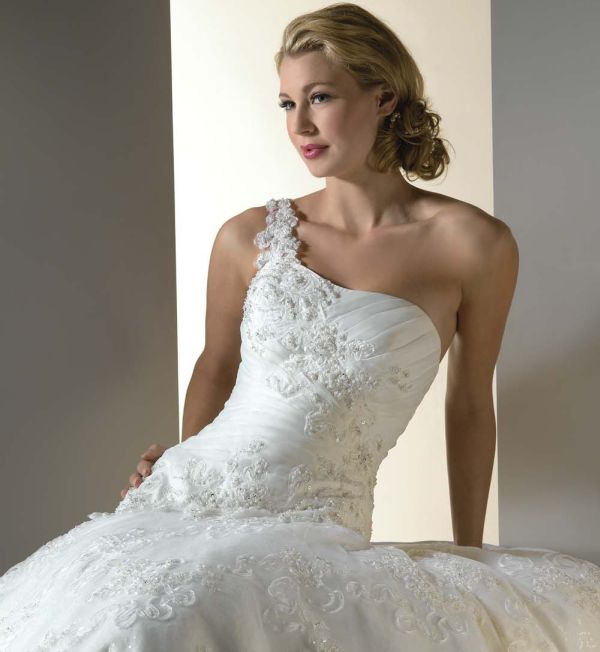 Also, while getting your wedding gown, do consider the kind of material you require and the colour of the gown.  A light chiffon material is very apt for woman who wants to give their wedding dress a dream-like element.
This kind of wedding gown would be good for taller and thin women, but not for petite women as it would make them look shorter.  Combine the gown with a fabulous Greek goddess hairstyle and some elegant jewellery to look like a princess all set to go!
In fact, the trend of the one shoulder dress picked pace during 2010 when the ancient Greek goddess styled clothes became a rage.  From blouses to casual dresses and now wedding gowns, the quintessential modern woman has not quite gotten over to the ancient Greek goddess look.  In fact, if you are a modern and experimental bride, then you can opt for a floral pattern on your gown, which will look very splendid for a summer marriage.