Finally, we have Hollywood's hottest woman breaking the hearts of thousands of fans. Pamela Anderson and Kid Rock said 'I Do' on a luxury yacht in St. Tropez.
The wedding ceremony however, was held below the deck but the media cameras definitely got a glimpse of the lovely couple once they came out to greet everyone.
Pamela looked beautiful in her white bikini and the funky tailor cap…huh! She had a veil on just as the traditional brides and a beautiful pair of diamond-encrusted shoes designed exclusively by Jimmy Choo. People she looked gracefully stunning and sexy as usual. It was quite an upbeat wedding ceremony for sure.
Few quick snapshots of Pamela's wedding day: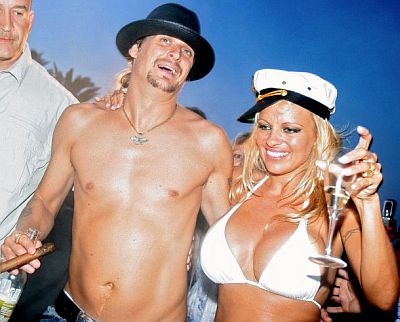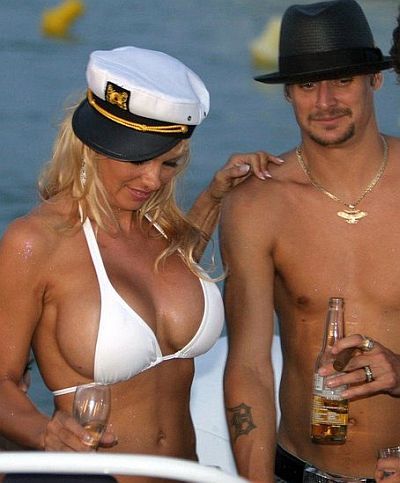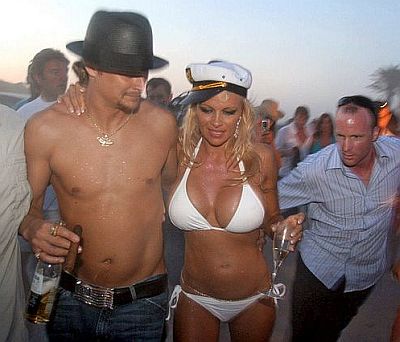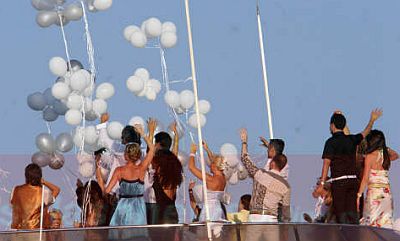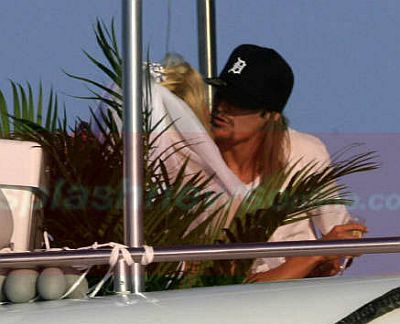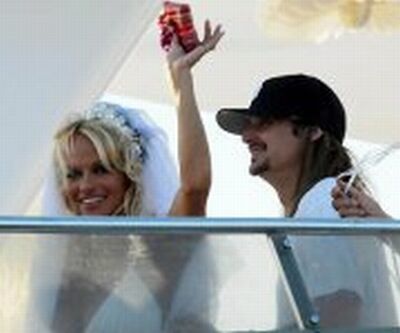 Via: RTE