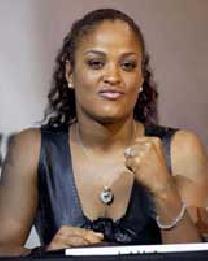 The paparazzi never seem to get enough of any celebrity. Why don't these guys concentrate more on the woes of the public or take some serious research work for the downtrodden rather than chasing the celebrity figures everywhere.
Boxer Laila Ali, daughter of the great boxer Muhammad Ali is now under heavy speculation. She is said to be romantically involved to singer cum actress Queen Latifah. It is sad to get such reports on world famous figures.
Leave the lady alone man. She is currently undergoing a messy divorce with her husband Johnny of 5 years.
Read more: HT