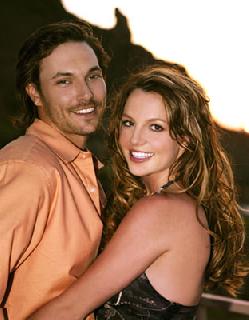 Britney is seemed to be facing some real hard time due to her dancer hubby Kevin's party bashes. Man! That lady has just delivered a child and sees what Federline is upto. Instead of spending time with her and helping Britney in upbringing the child, he is seen as a die-hard party freak.
From the day Spears has given birth to their child Kevin is regularly visiting the nightclubs. Once again just like the Brad Pitt and Jennifer episode this couple came into limelight and now we fear that the marriage might not work out coz it is heard that Britney has sought help from divorce lawyers.
What we feel is that now that they have a child to take care of, they should rather go for counseling and sort out their differences rather than ending up in a disastrous marriage.
Guys better beware of the conflicts with your better-half. It is best that you always communicate with each other whenever you have any problems and not ignore them. As communication gap is the biggest blunder that you will ever commit if you too are going through such a crucial time.
Read more: Celebrityblog