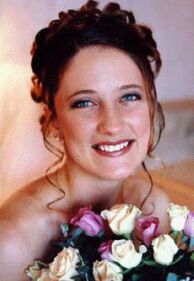 A bridal make is the most critical beauty regimen ever taken-up by a woman on her marriage day. You cannot make it easy enough even if you resort to short-cuts as there are rules pertaining to bridal make-up that has to be followed.
The rules listed out by topnotch hairstylist Ricky Reyes are as follows:
1. Eye Make-up:
Eyes are the highlight of the day and they should be made-up to make the bride sparkle and not dull. This can be done with pink shades for making eye-brows in the afternoon and brown shades for the same in the evening.
2. Face Make-up
The foundation should match your skin tone and skin type, followed by a proper blend of foundation into the fine lines of the skin. The best make-up for the afternoon wedding has to in sync with the pink shades of your eyebrows. Hence the ideal blend as suggested by Ricky is a blend of pink and magenta.
3. Hair
Hair should be neatly tie back to show the prominency of the face and it should be adorned with tiaras to give it a chic look.
4. Lips
Lipsticks should be in mauve for both the afternoon and evening weddings.