Why to have a cheesy traditional wedding when you can spice it up with themed wedding style. Imagine a wedding ceremony having its venue at seashore or at beach house. Or, how about giving the pirates theme to your wedding? Yes, pirate style marriage involves punch, ruffians and gold doubloons which can make your knotty affair a delightful experience. Try this exotic theme at your wedlock and make it gala event. Read on to know how:
Wedding Invitation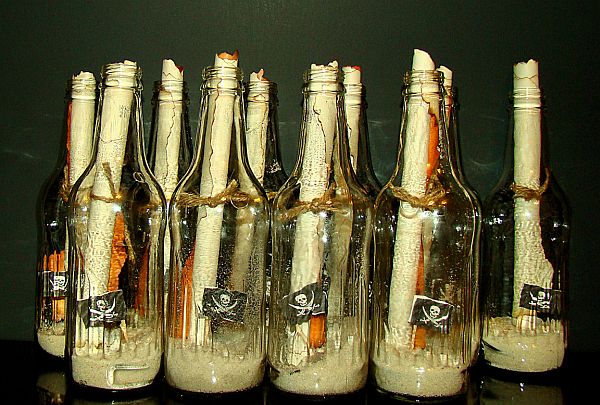 Design your wedding card in a way that the sheer glance of the card gives the theme in which the wedding is going to take place. For example, you can design a wedding card in pirate map style consisting venue, date and a map showing location of the venue of the wedding ( like pirate map style). It is fun to have such elements in your wedding card. You can customize it according to your style. This will help you save money. Try another one if you don't have much time. You can deliver the invitations in bottle. You can have your message in it and on each bottle you can put a pirate's flag like secret pirate messages. You can make it more innovative by adding pirate symbols, skulls, etc. Visit websites to get more idea in this regard. But as per latest updates, map style is being considered very popular.
Wedding Venue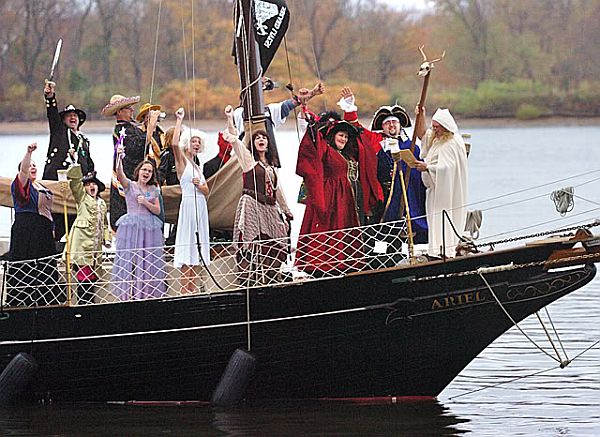 Key to successful wedding is the venue. Wedding at beaches of Florida or Hawaii, Pirate ship, Yacht, Local Boat or places like a restaurant with beach front. In all, having an essence of sea justifies the pirate theme. Try to choose such a restaurant that provides facilities that will allow the guest to experience the sand and surf. The blend of amorousness with Hollywood flavor will serve your cause. Wedding on yacht gives an oceanic experience. If you opt for a beach, try placing small replicas of small pirate's ships. You can have the stage in the wedding replicating the deck of a pirates' ship. This completes the theme of the wedding.
Wedding Attire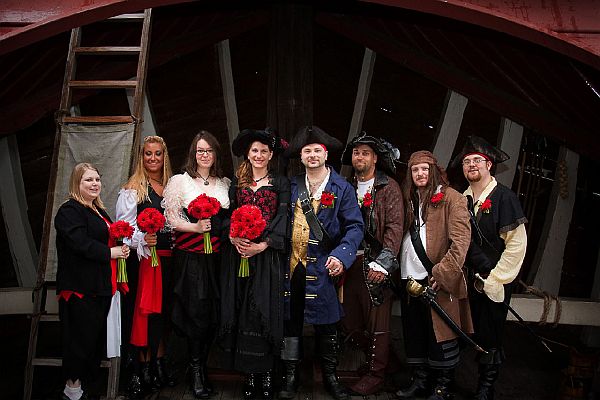 Attire is also an important part of the theme. For that you must inspire the guest to use all accessories ans attires of pirate. It will be better if you place a treasure chest filled with hats and other pirate accessories. The bride should try Renaissance Faire Costume that makes a very authentic pirate gown with rich fabric fitting. Red and mud colored combo outfit would work wonders for the bride. For groom, usual Pirate Captain's Dress would be the best. Dark and bright colors are the best for this theme. They can opt for black and brown combo. You could well get these attire on rent or can design it by yourself and save some extra bugs.
Wedding Jewelry and Accessories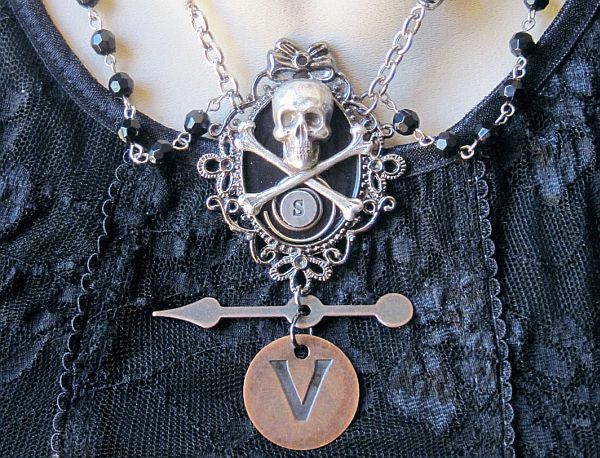 Jewelry and accessories are the most important part of wedding. If it's properly used in a theme wedding, it can literally change the mood. For a pirate theme wedding, you can use I-Patches, Ostrich Plume, big brass buckle belt, pouches say leather one with vivid sizes, spy glasses, telescope, Satin sash and pouch belt etc. You can also use treasure chest to increase the ambiance of the venue.
Wedding Hairstyles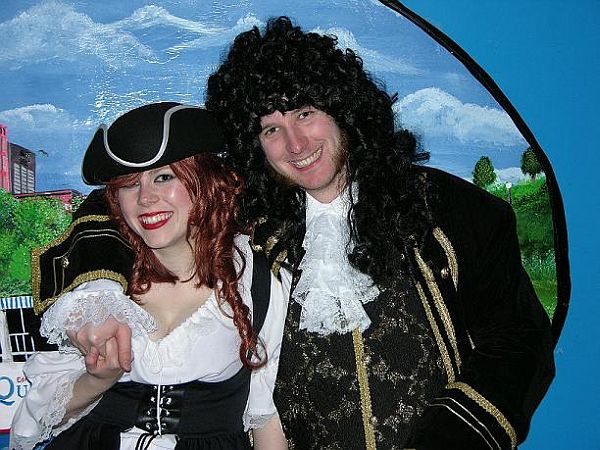 The overall outlook remains incomplete without a perfect hairstyle matching to the costume and occasion. For pirate like hair style, you can choose hairstyles like long hair, braiding, short hair and mix match type suiting to your face cut. This type of hairdo is common to all. For innovation you can use flowers as well.
Wedding Décor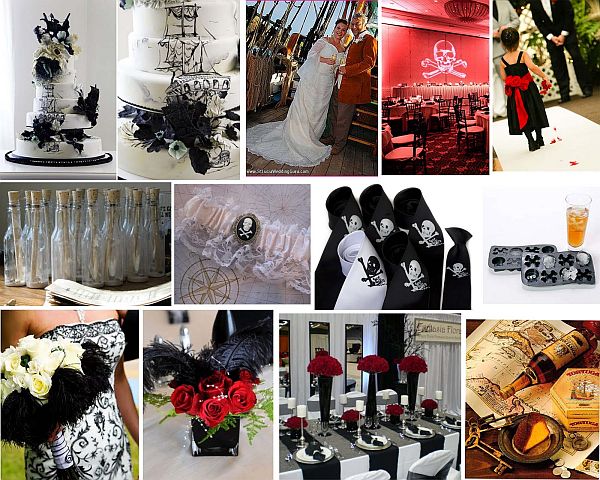 The food should include Pirate cupcakes that have icing done in shapes of skulls and crossbones. You can also have a cake that is in shape of a ship. The dishes include heart stews, shish kebabs and lots of seafood. It must be ensured that plenty of rum is stocked for the guests. You can creatively present the food. Rum could be placed in skull bottles. The salads could be cut artistically, such as watermelon to represent the ship.