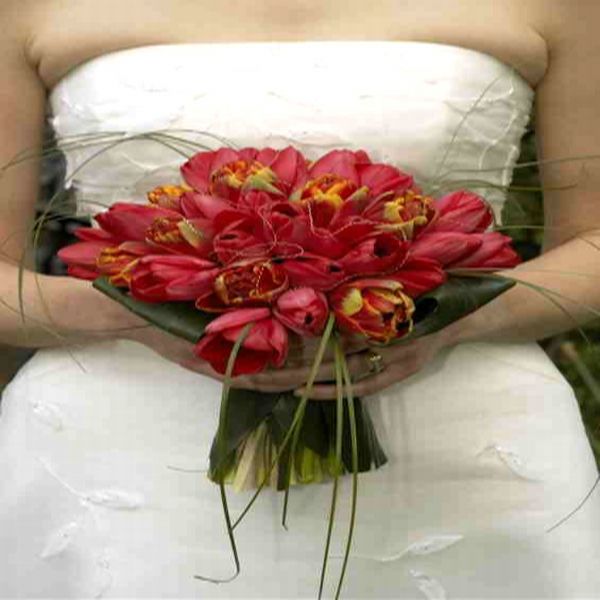 Flowers play a significant role in the wedding preparations. From the wedding venue decor to the bouquet the bride carries, flowers are needed all through the wedding. Keeping the flowers fresh till the wedding time is significant to the wedding. A dull bouquet can spoil a bride's look. Preserving the wedding bouquet post wedding is as much important. It is a nice way of preserving the wedding memories you carry with you. Here are a few handy tips to help you preserve your wedding bouquet pre and post wedding.
Pre wedding
1. Talk to preservation companies beforehand
If you plan to preserve your flowers well, the first step you must take, is to talk to various flower preservation companies. There are many companies who give tips to their customers about preserving the bouquet. You can finally hire a company for collecting and processing the flowers and also provide you with handy tips to retain the flower magic .
2. Try re-hydration spray
If you have bought some really expensive and rare flowers for your bridal bouquet which are close to your heart and which have flown in a few days advance especially for your bouquet, than don't hesitate from buying a bottle of re-hydration spray for those flowers. These sprays help by sealing and retaining the moisture of the flowers. Once the moisture level is maintained, the flowers do not wilt fast and stay fresh for long duration.
3. Vacuum freeze drying
If there are many flowers which need to be kept preserved, then vacuum freeze drying is an excellent method. Ask your florist, if he provides the facility of vacuum freeze drying. If he does it, then, many of your worries about flower preservation will be sidelined.
Post wedding
1. DIY methods at home
You can also preserve the bouquet after your wedding, by simply hanging it upside down in a dark corner of your home. As the flowers will air dry, they will stay in their original shape. This process can take as much as a month, so don't worry and let the flowers dry at their own pace. Another way to preserve your bouquet post wedding celebrations, is to spray them quickly with some hair spray and hang them upside down. The spray will create a protective layer around the flowers and will help them in maintaining their original shape.
2. Silica gel and pressing methods
If you want to make a beautiful memoir out of wedding flowers, then there are viable options available in the market. You can go for pressing method, wherein the vendor will select a few flower blooms and will flatten them via a flower press and will frame them for your house. The other popular method is via drying the flowers in a silica gel and preserving them in dried forms.
There can be various other methods for preserving as well, but we have tried to enlist the most popular ones. To cut down on preservation costs, we suggest you go for preserving selected flowers after the celebrations, rather than an entire range of flowers. The other thing is to keep your desired flowers in a very safe condition, before you take them to the preservationist. You need to keep the bouquet safe, either in the refrigerator or by simply immersing the flowers in a vase of water to maintain their freshness. If you get your flowers preserved professionally, we assure you that the flowers will stay in that shape for your lifetime. Just take a few precautions and keep the flowers away from humidity, bright sunlight and halogen lamps and see your wedding flowers in your home for next 100 years.