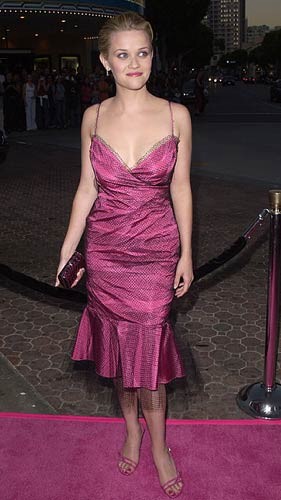 Oscar Winner, Reese Witherspoon might have been flying high with her Best Actress Trophy but her real life seems to rather messy.
Reports from Life & Style say that her relationship with hubby Ryan Phillippe is not going smooth. The lady is facing obvious marital crisis. They were seen making entry to the Vanity Fair Oscar party, but they hardly appeared anything but good together.
Onlookers say that Ryan was sulking and was in a very reclusive kind of mood: he was behaving as if Reese is some sort of disease: he maintained a good distance from her.