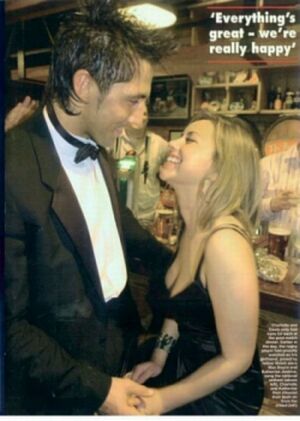 Rumours are heard that the handsome Rugby star Gavin Henson wants his girl friend Charlotte Church to give him a go-ahead for their wedding date. Folks do that mean the chap is shy of asking her the question himself??
Hey Henson, don't wait for her to pop up the question, you better be fast before it is too late. Just kidding!!!
During his appearance on the Friday Night with Jonathan Ross, the star said: "She'd love to… I hope she'll ask me, but I suppose I'd better do it. We'd love a family together."
Wanna know what Ms. Church had to say?? She would be happy if he proposes her in the traditional manner.
So, Henson, are you ready with a ring and a red rose and get down on your knees for the whole life???
Good Luck Guys!!! Waiting for the Wedding announcements.