To celebrate your wedding in a country style is a great idea to bring simplicity and feel of the country to the special day. And importantly, if you plan the event in a rustic way, you are going to the love the beauty that the country has to offer you. There is something special for everyone in this kind of theme of wedding and colors like blue, gold, and rust will create an unmatchable atmosphere for the most desired day of your life. Here are some ideas.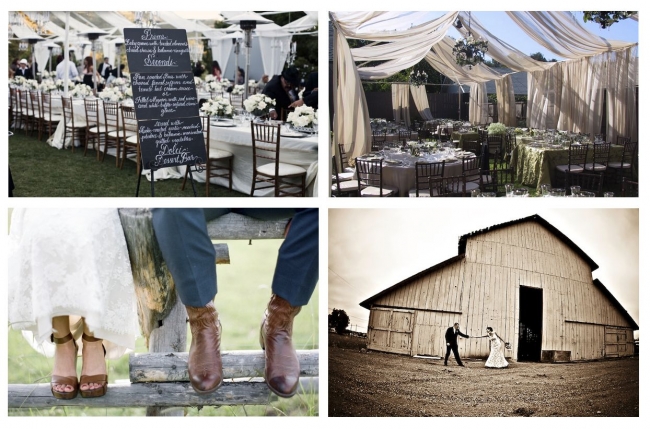 1. For a rustic country style wedding, an awe-inspiring Italian buffet looks beautiful. This will set a perfect tune for your wedding.
2. Make a sparkling rustic bridal bouquet by conjoining blue-black private berries, narcissus and sweet peas. A perfectly tied bridal bouquet with beautiful ribbon uplifts bridal looks to an extreme level.
3. Give a complete country feel to the wedding cake by adding some strawberries instead of biscuits. A beautiful icing on the cake will set a tone of a rustic country wedding.
4. We all know that countryside areas are rich of fruits and vegetables. Perfectly decorated ripe fruits like tomatoes and apples will serve well as delicious wedding favors. Give a unique country wedding experience to the guests by presenting strawberry favors wrapped in cellophane and a beautiful note tied on it . This will always let them remember about the best moments of you wedding.
5. Create a decorative monogram by using pine cones and tallow berries to adorn the guest in a complete personalized way by writing the monogram in way you like.
6. For a captivating experience, you can add untamed posies to a wooden flower frame. Country look of your wildflower aisle runner look will eco on the whole wedding ceremony.
7. Paper cones filled with rose petals looks amazing on flowers girls and bridesmaids. You can also increase the beauty by adding orchids and rattlesnake grass to these paper cones.