Every year the trends and aesthetics of the wedding industry goes through a makeover. From the invitations to flower choices and decor, every year there is a change of theme and color. 2017 wedding trends are highly influenced by online content. Moreover, couples have gone fully mobile with their wedding plans because everything is available at their fingertips.
Locations far and varied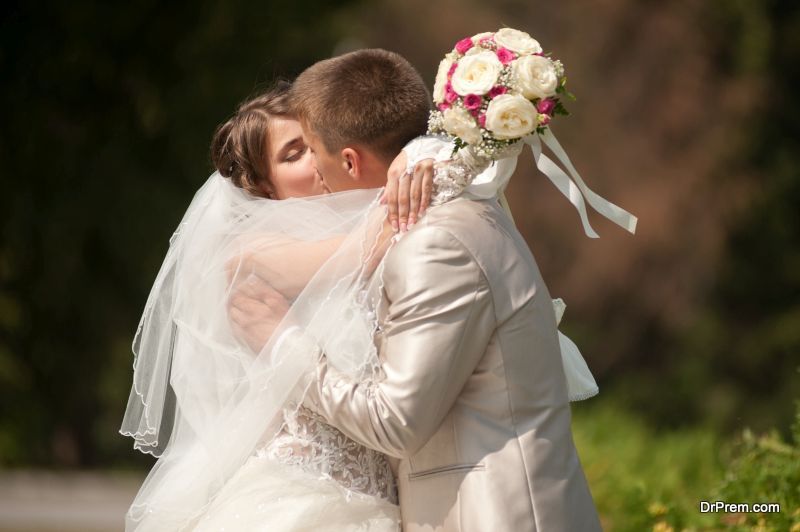 Tropical paradises like Mexico, Jamaica, the Bahamas and Costa Rica are ever popular choices. It isn't just because of the warm and humid climate there, it's because couples want their weddings to be carefree. Nevertheless, many couples are now opting for far varied decisions both in setting and distance. Italy has seen a surge in wedding related tourism and 2017 wedding trends indicate this is unlikely to decrease. Iceland is another popular destination. Reasons could be the filming of so many television shows in these locales and the recent stagnation of the overall economy of Europe. Another popular location is Canada. The ice capped picturesque towns there will provide a fantastic backdrop to an important occasion like marriage.
Nature influenced decor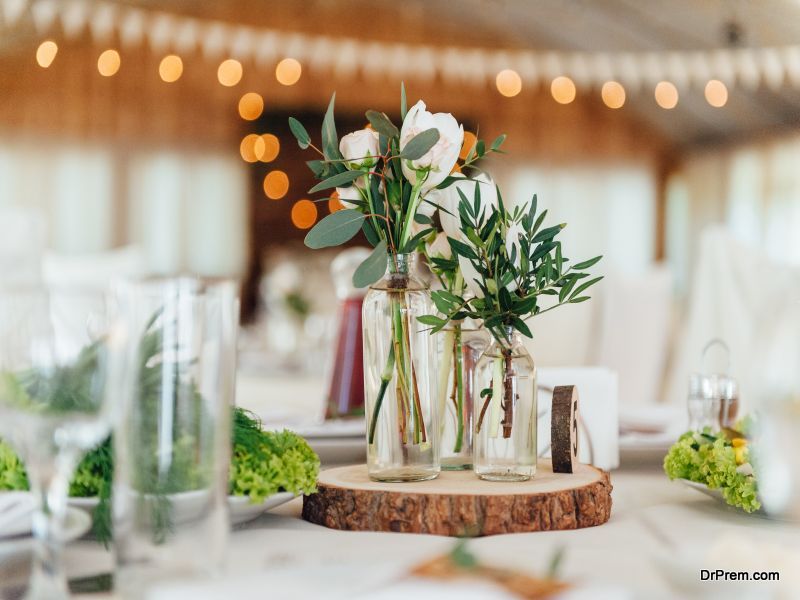 Greenery never really goes out of style and more importantly it is budget friendly. Garden inspired floral is gaining prominence both on the main table and as centerpieces. Organic bouquets and centerpieces have had a tremendous staying power among brides and 2017 trends for weddings are unlikely to change in this department. Blush pink is another color which practically never goes out of fashion . Oversize potted trees can give a fine forest effect.  Entrance decor is also a top priority now. Hanging decor are proving to be popular with the guests and a stylish swing outside can always be used as a place of gathering.
Wedding Style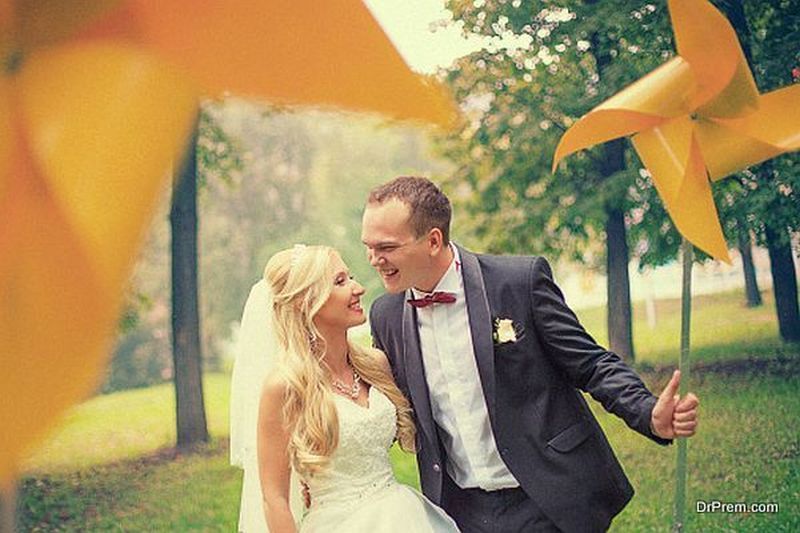 Off-the-Shoulder wedding dresses, which were hugely popular in 2016 continue to be so this year as well. The bare shoulder look has been popular with both brides and grooms and it seems like it will keep its position. For grooms, blue is the best color for suits. Maybe it's because blue blends well with the organic green color of the settings. Nevertheless, blue suits are overtaking the traditional tuxedo this year.
A variety of food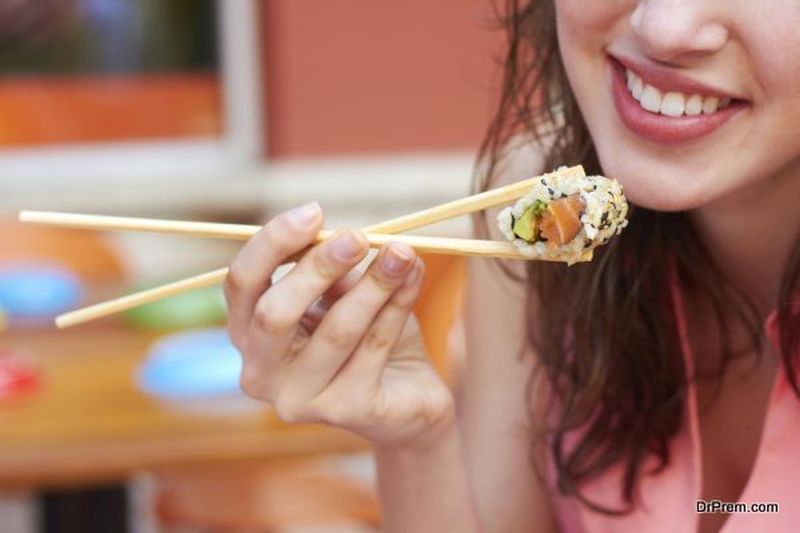 Everything from the menus to the after party course are being carefully organized. Most people involve the local eateries for the after party course, it has become almost a necessity. Food installations are also getting rejuvenated , self service bars are instantly appreciated. The food stations have become interactive and lawn games are becoming more popular. The variety of cuisine, especially in large cities, is a factor. People usually order from three separate cuisines works. Additional courses are becoming a must. A variety in desserts is also a requisite now. Starters like cheese cubes or cheeseburgers are usually served with beer, it is one of the popular requests.
Seasonal Wedding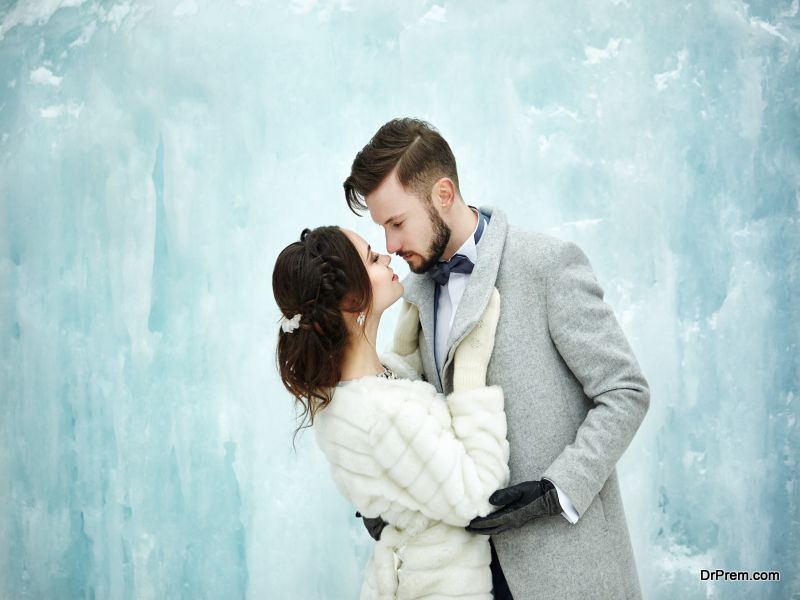 2017 trends for weddings has also had a change in timing. Fall weddings are in fashion(no wonder Canada is on the popular list). A snowy white backdrop with the cool weather can set a different atmosphere to a wedding. Fall also has a different textural look with red, yellow and orange flowers everywhere. It gives a fairy tale like look to everything. The beautiful natural scenery has become immensely popular on online blogs and pictorials.
Private and less crowded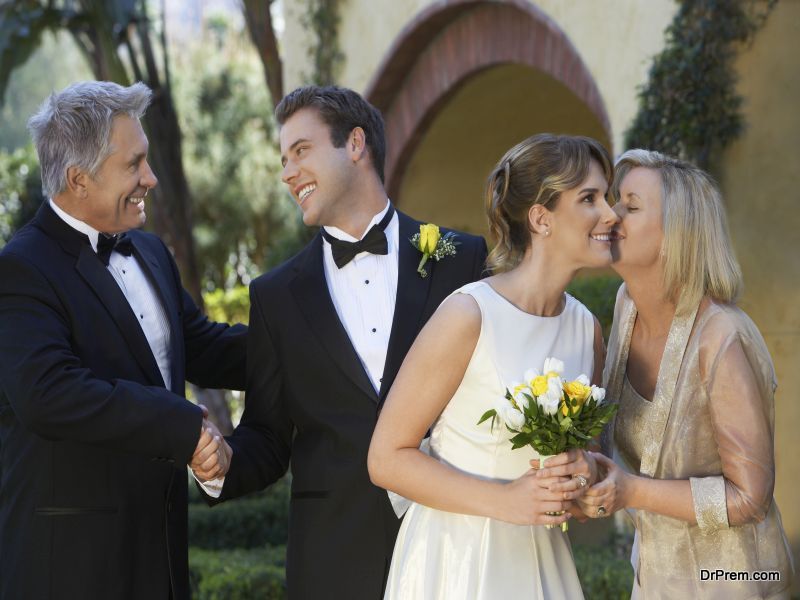 Another expected trend to crop up in 2017 is keeping the party small and elegant. Many couples are choosing to invite just close relatives and local friends. Even the number of bridesmaids has decreased from four/seven to just two or one or none at all.