A wedding dress is perhaps the most scrutinized aspect of most weddings. A search on weddings will yield most results in just two categories: Wedding cakes and Wedding dresses. A wedding gown symbolizes purity and passion. If weddings are a billion dollar industry, the dress makes up a big part of it. And its significance has only evolved with time.
A brief history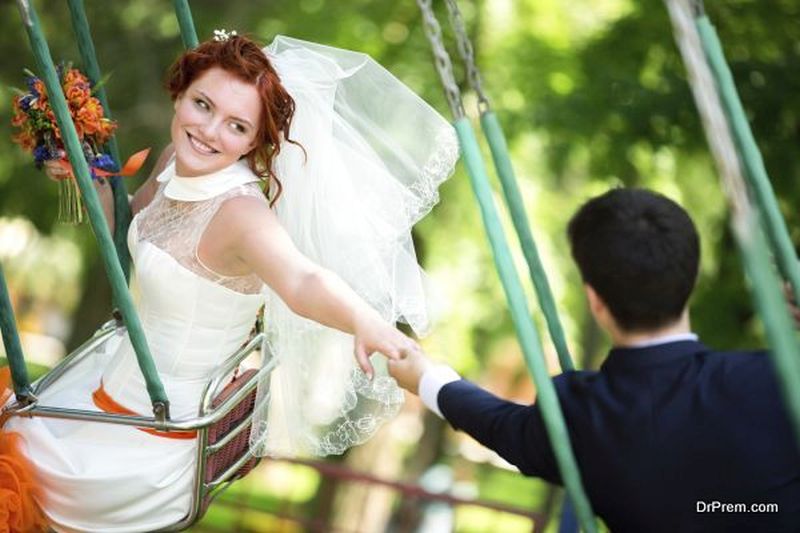 By most accounts the wearing of a wedding dress goes back to the middle ages. Back then, the cloth was made of expensive fabric and the wealthier a family, the more expensive dress material they choose. However, the color wasn't always white.
It was in the 1930s that bridal fashion really came into its own. The traditional wedding gown gave way to a more figure hugging attire as women started wearing dresses that showed off their figures. According to historical records, during the war years women would borrow the dress or sometimes even wear their service uniforms to their wedding. Ballerina length design became popular in the 50s.
In the 1960s the style of combing the hair backwards was adapted along with tight sleeves and veils that showed off the face. However, it was only after the wedding of Prince Charles and Princes Diana in 1984 that the wedding dress truly became a centerpiece. Diana's dress was mentioned in the world press and every woman wanted a fluffy wedding gown. In the 90s embroider prints on dresses were popular and so were corsets.
Significance of the color white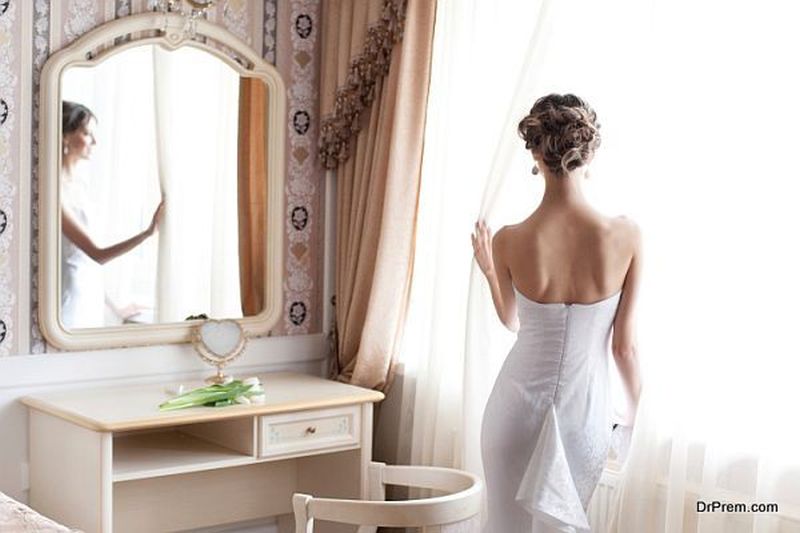 White has become the default color for brides in Western culture. Even the most traditional wedding gowns there have always been white. Curiously, wearing white didn't always stand for purity- according to historians white was more about wealth and status.  Ever since Queen Victoria wore a white veiled bridal dress in 1840, the white color has enchanted women. It signifies romance and love. Furthermore, the main reason the behind the survival of this white wedding dress is its evolution with time.
Details and style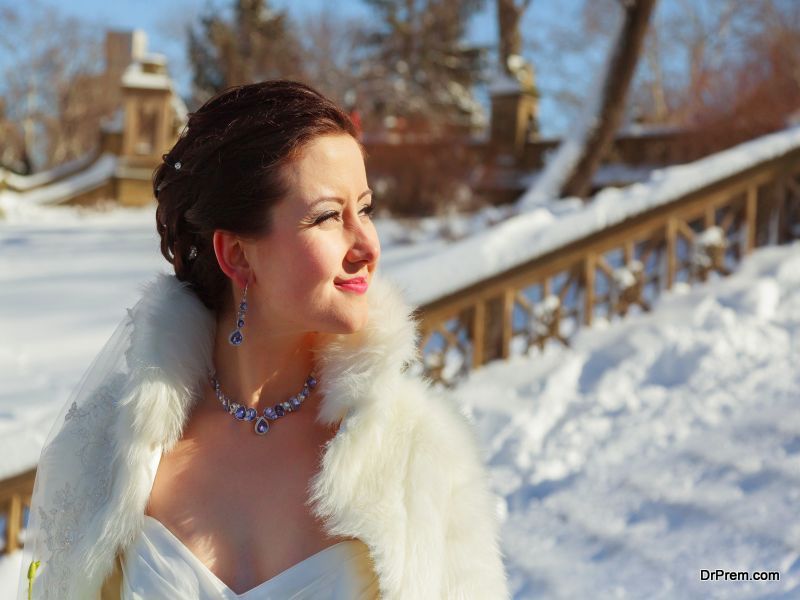 White is a traditional marriage color, it will always stay there. But there are also other options that are slowly becoming popular. Bridal wear in China for example has always typically been red. But nowadays people have also started preferring colors like pink, purple and even yellow for the wedding dress. Wedding gowns across various cultures                have always gone for the trending color. The dress must stand out as a piece of clothing so it isn't surprising that new colors are preferred as they catch fancy of the viewer. A detailed work on a dress is always visually striking.
Future of the dress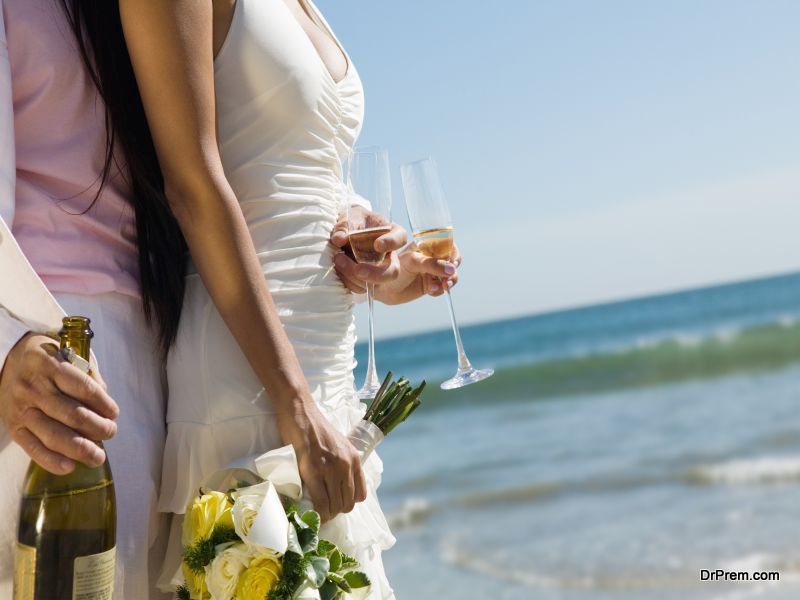 Just as the institution of marriage evolves with time, so does the wedding attire. In the modern age, gay weddings are being accepted, and with the advent of globalization cross-cultural weddings have also become increasingly common. So, nowadays the wedding gown symbolizes not just love but also adaptability.
With times a bolder attire has become popular and while the open back trend isn't going anywhere, a plunging neckline is also becoming common. Another on and off aspect of the wedding gown has been the cape, and each season sees it making a comeback. Wedding gowns across various cultures are also going for the off-the-shoulder silhouette look, which is also becoming immensely popular in the bridal runaway fashion shows.
Another thing to keep in mind is that today many women are also renting their wedding dresses. Stores nowadays even let a customer borrow designer gowns at a fraction of the retail cost. Women who own a bridal gown can even sell or rent wedding gowns on various websites. This is a trend that is slowly becoming popular.