Each one of us is aware of the prime importance of the wedding dress for a bride. It is your dress, which will always reflect your personality, besides it will also complement you whenever you speak. No wonder, it counts a great deal that you choose a wedding dress that is best for both the occasion and most importantly you. It is always best in selecting a dress that will accentuate and flatter your best features.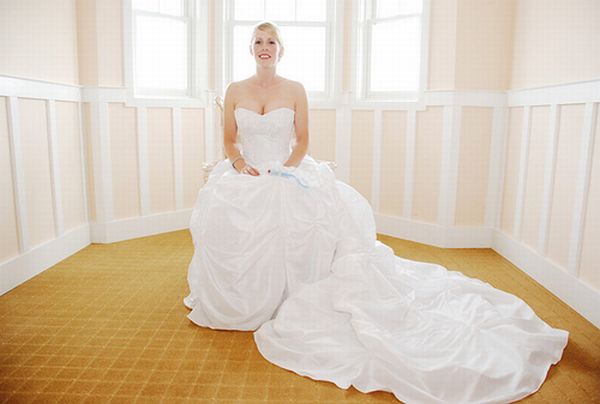 Fitting is the key
It is the fittings of your wedding dress, which should be just perfect and makes you look beautiful and confident. Every accessory that you decide to wear on your big day must compliment your dress. Most importantly, it is crucial to know your body type as this will help you a great deal in picking the style of wedding dress, which suits you best.
Having a good idea, when it comes to your body type, along with what suits you best, your wedding attire shopping experience will surely become a stress-free affair. Right from the fabric, the style and the cut of the dress can have a huge influence on how you look on your big day. After all, when you walk down the aisle dressed as a bride, all eyes will be riveted on your dress.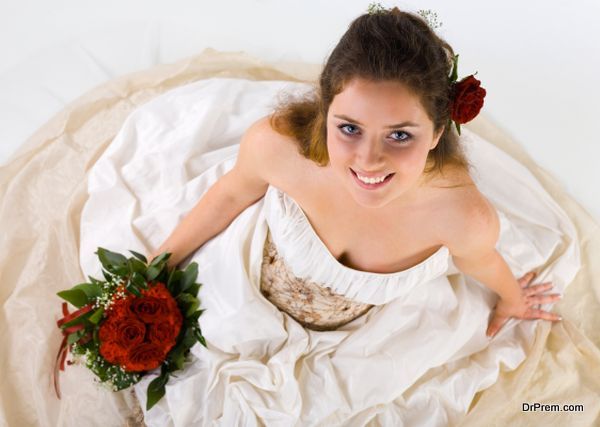 Adorn your wedding dress with simple accessories
Buying or stitching a wedding dress need not always have to be an expensive affair. You can look gorgeous even in a simple gown by complementing it with the right accessories. Wearing a wedding belt is a wonderful way of sprucing up your wedding gown, as the belt along with enhancing your figure will also give you an elegant look.
You can also put on a wedding jacket, which helps you turn your simple wedding dress to a glamorous one. These jackets are available in all sizes, shapes and styles including a poncho, lace, collared, shoulder less or sleeved. You can pick one that best compliments your figure.
A wedding veil will also add on to your dress. This wonderful additional accessory will make your wedding gown look timeless and elegant. Besides, you can also accessorize your simple dress with a matching handbag, perfect jewellery and the right shoes.