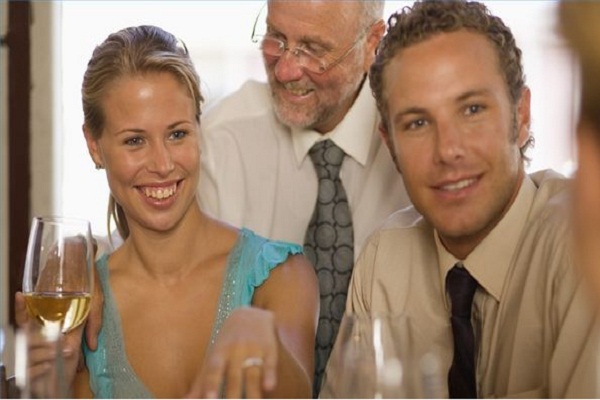 Having problems on how to plan an engagement party? Well worry no more. An engagement ceremony is a start toward sharing a new life with your fiancé. Every woman dreams of getting engaged to her soul mate. The wedding planning itself is such an arduous task; surely one doesn't want to be stressed by the engagement party planning. There are no hard and fast rules on how it should be held. It could be simple, or it could be a big celebration. You can decide how to go about it depending on your budget and individual preferences. You can also refer to the following few tips on how to plan an engagement party.
1. Keep it an intimate affair
The engagement party is more of a private affair than your marriage. Hence, limit the invitees to your close friends and family. You can create a list from the invitees list of your actual wedding day. It is a good idea to keep the list within hundred. Keep the registry information of the engagement private at all cost. You can give precedence to your close family over your friends. Keep the event relaxed and simple when compared to the wedding. The engagement event is not supposed to compete with the actual marriage. Moreover, your guests might lose their anxiety over marriage if you go too much for pomp and show.
2. Select the mode of invitation as per your convenience
Again, there are no hard and fast rules. Some might prefer it to be simple, without any card. Some would want to keep it formal. In many cases, a word of mouth invitation would do. An invite would be appropriate in the cases in which it is necessary. It all depends on the size of the party you would like to give. If it is a big event, send out the invitations in advance. There might be cases in which guests are unreachable at the point when you send out the invitation. In such cases, you should keep that in mind and make proper arrangements to deal with it when it happens. It would be good if you send the invitation a few weeks in advance. Invite only those guests whom you intend to invite for your marriage as well. Second, invite only people who would like to be at the event and are likely to turn in.
3. Give the guests a toast
It is something everyone will enjoy and is cordial. You can keep it short if that is your wish. It should accommodate everyone and express that you feel happy about them coming to your engagement party. You could have such a toast that would lure them to come to the wedding too. The couple should give a speech on how they came together. It is better to keep the story as simple and entertaining as possible. Everyone should be able to join in and identify with the whole story.
4. Be creative
You should be creative in managing the event. It shouldn't be bland and dull. You can express your creativity in many ways. It could range from making it personalized in making a video from pictures of the couple to giving your guests a good time through innovative means. Take care of not going overboard in displaying your creativity.
5. Whose throwing the party?
Lastly, you should keep in mind that the engagement party is at least partly done for the couple. If the couple themselves are running the show, they should make sure that their parents do not have a plan to throw another engagement party. It is ideal to have a casual party and have many enjoyable activities after the exchanging of rings, like a picnic.