After partnering with the Mon Cheri, David Tutera has been able to launch his spring summer bridal collection for this year. All the dresses from his collection will sell at the authorized retailers globally. There is an assortment of the style and fashion in all these gowns. They range from the modern wedding gowns to the traditional styled ball wedding gowns and from fashionable dresses to the much informal ones. Fabric used for the preparation is all of high quality. With comfort fitting and Swarovski crystals embellishment there is a lot more surprises in this collection.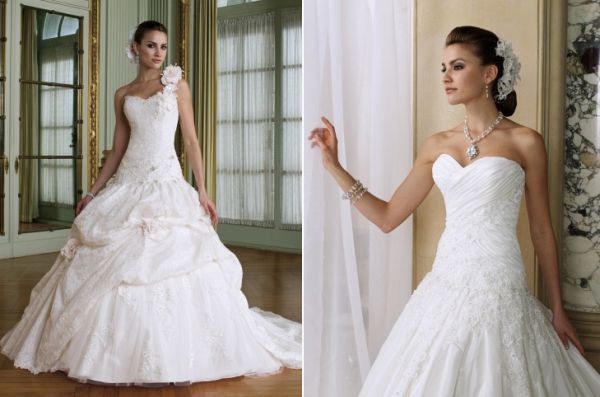 David Tutera is seen as one of the leading wedding and lifestyle expert of the modern world. He has a great artistic vision that gives him the ability to try and do unique and creative things every time. He has also got into the list of the top 25 trendsetters of the year that has been finalized by the Modern Bride Magazine. He has worked for the distinguished people and brands like Jennifer Lopez, Barbara Walters, Elton John and Tommy Hilfiger.
This collection is beautifully brought out with some white wedding gowns in the dominance. The coming seasons of the spring and the summer are just perfect for the weddings and surely brides can opt for these lovely gowns. The best thing about the gowns is their finishing that has been ensured of the high quality. There has been no compromise on the design aspects. Each dress looks separate from the rest in the collection just because of the fine lines of the creativity integrated into each one. You can find all these dresses with some authorized wedding retail store pretty easily. David has once again proven his impeccable talent and taste when it comes to setting trends in the world of weddings and lifestyle.