Wedding is a grand celebration that turns out successful after days of hard work and planning. Wedding cakes are an integral part of the entire function and a lot of thinking and planning goes into the selection and preparation of a wedding cake. Couples choose different themes and design to make their wedding cakes special, and here we are with some more ideas for you, wedding cakes inspired from fairy tales and video games:
Mickey and Minnie Mouse Wedding Cake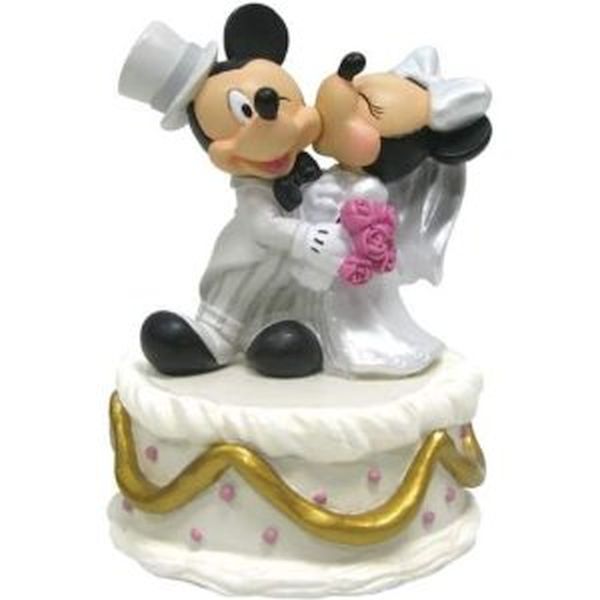 Mickey Mouse and Minnie Mouse is the cutest couple from Disney. How about having a cake topped with cute little figurine of both Mickey and Minnie Mouse hand in hand for your wedding.
Mario's Princess in the castle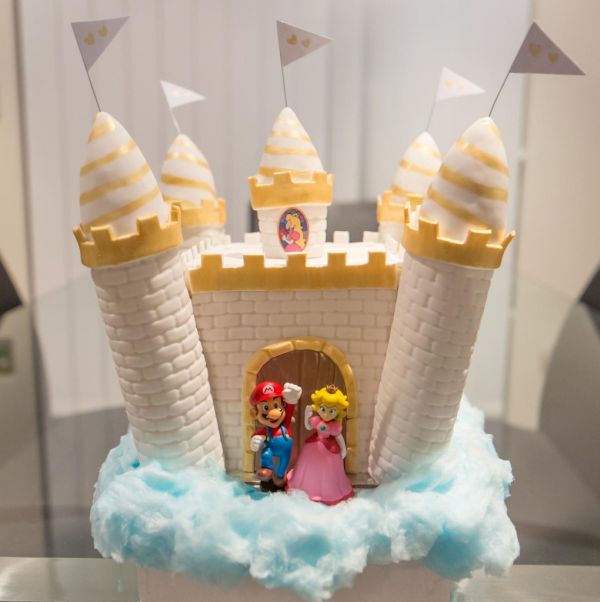 Image Source : IWantCake.Com.Au
This wedding cake inspired from Mario game is a three tier cake that depicts three stages that Mario (the groom) passes somehow in order to reach his princess (the bride) in the castle on the topmost layer. Such a beautiful representation of love and bond between the bride and groom, isn't it?
Disney Castle Wedding Cake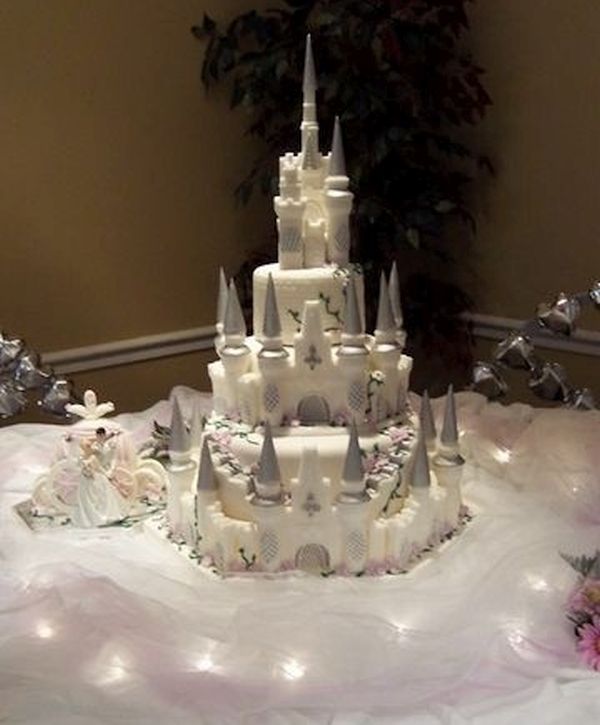 Image Source : PinImg.Com
Disney castles have their unique charm and exuberance and a romantic streak. The stories we hear since our childhood about a princess that lived in a castle and a prince on a horse came to take her with him, these stories tend to influence our romantic abilities a lot. If you agree then how about having a beautiful Disney Castle cake for your wedding, depicting a prince and a princess on a horse besides a huge castle.
The Pipeline to happiness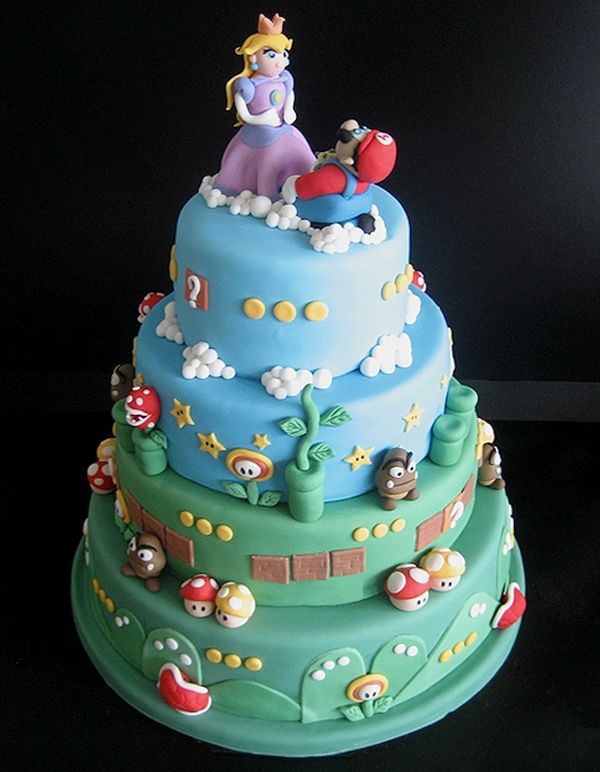 Image Source : CakeCentral.Com
You remember how Mario digs into those pipelines that lead him to money, somewhat similar is the theme of this wedding cake. With all the other creatures, you see in Mario game on the base of the cake, at the top of the pipeline you see Mario standing happily with his princess. A pipeline has transported groom and the bride into a world of happiness and togetherness.
Aladdin and Jasmine wedding cake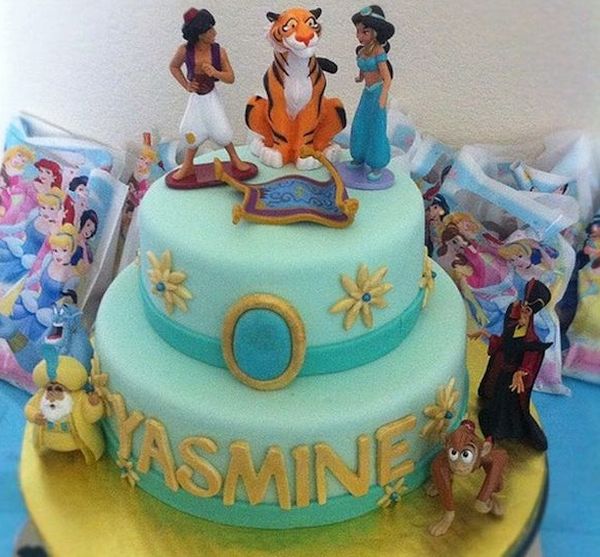 Image Source : PinImg.Com
Aladdin and Jasmine's romance is one of the ideal romances you get to see in Disney cartoons. It is a fairy tale depicting the journey of Aladdin, a commoner with whom the princess of Agrabah (Jasmine) falls in love with and how they manage to marry each other despite all the hindrances and struggles. If you also have kind of similar wedding story then why not have an Aladdin and Jasmine wedding cake for your wedding.
Wedding cakes inspired from games and fairy tales are a unique and a fun way to express love and commitment for each other by a couple on their wedding.