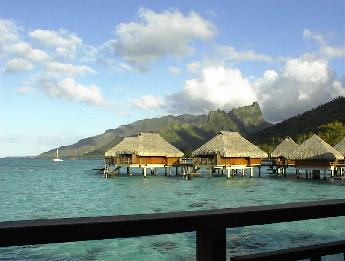 Yep we know that the newly weds are in cloud 9 now. Here is a romantic place for you that are known as the honeymooner's paradise.
Tahiti, the heaven on earth is the perfect place to start your new life. Take your beloved to this dream land. Tahiti houses many islands which are nothing less than the Adam's paradise. The jagged peaks, standing high on these small isles make for the glorious background for a romantic vacation. The island appears like tiny floating ship all surrounded with lush green nature.
The very first visit to Tahiti creates a long lasting impression on the couples mind coz of the warm ambience, over water bungalows, Honeymoon cruises and lot more.
What makes Tahiti & Her Islands such a unique honeymoon destination?
The unique thing about Tahiti is the people who just love to welcome anyone.
Read more: Honeymoon