During the golden age of pop music in the early 2000's and the late 1990's, people were treated to some of the best and most popular musical projects that the world had ever seen. Among the different kinds of pop sensations that ruled the charts such as Britney Spears, Madonna, Justin Timberlake and others, the boy bands were the ones who truly stood out. Boy bands started a rage that had swept through the world and made young men into superstars literally overnight. The boy band sensation had a lot of selling points and they had their own personal clientele.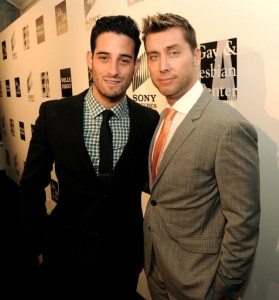 These boy bands were in fact manufactured by the record labels that were prominent in the industry during those times. These record companies surveyed the audience mood and sensibilities and came up with completely artificial and custom made personas that enthralled audiences throughout the world. People of all ages were being swept away by the music and the visual appeal of these boy bands. The most concentrated clientele that these boy bands attracted were the teenage girls throughout the world. These pop sensations however died down with the advent of electronic music during the latter half of the decade.
Grand plans for the wedding
Among the many different boy bands that burst onto the scene in those days, NSync can be considered to be the pioneer of the movement in addition to Boyzone. The group made huge waves in the music world with their choreographed dancing and singing and their boyish looks. NSync had a meteoric rise that was unprecedented in the music scene before those times. The band rose in popularity with their enchanting pop melodies and vocal harmonies. Also, their dancing and flawless visual appeal only went on to add to their charm and bolstered their popularity among the masses.
Lance Bass, who was the bass vocalist for the band had been the breakthrough artist. He had featured in several movies and has also had a successful solo career. But, what interested people most was his personal life. Lance has been known to have dated several celebrities and other females in exclusive relationships but he recently shocked the world when he came out of the closet and announced to the world that he is gay. The NSync superstar recently got engaged to Michael Turchin in a public ceremony and today they are making plans for an over the top and grand wedding reception.