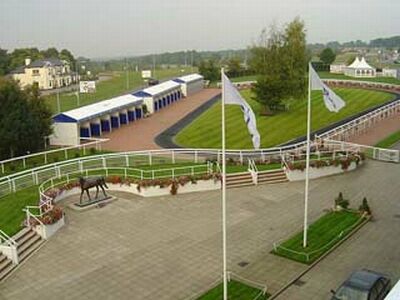 Since time immemorial, people have always come up with different and unusual wedding ceremonies. From train wedding ceremonies to the traditional church weddings, under-water rituals and now, one of the latest trends to have emerged is 'Racecourse Weddings'.
If you want to get married at one of the world's seventh best racecourse wedding destination, there would be nothing better the Queen's Stand at Epsom Downs Racecourse.
The place has a very much picturesque and majestic appeal which makes it all the more irresistible a spot for a quirky wedding ceremony.
The bride and groom can take their wedding vows exclusively at the Queen's Stand and have a glimpse of the fascinating view of London.
It can house as many as 250 guests for a civil ceremony and near about 400 for the wedding receptions: five rooms are given the license for hosting civil ceremonies as well.
You will also be provided with a wedding organizer who will be taking care of everything.
So why wait? Book your place right now!!!