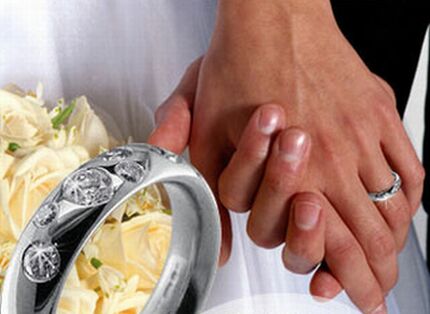 Getting married is the happiest moments in one's life. If you want to keep the memories fresh just as in your wedding day, make sure that you get a perfect wedding ring that will remind you of the prized moments.
Check out few tips that come exclusively from Brian Patch, president of e-wedding:
The wedding ring should be in accord with your personal taste and style, withstanding the latest trend in the market. Designs are unlimited; you just have to choose the right fit for your finger.
From the point of investments, diamond will be the perfect options as it gives you the maximum resell value. Metals like gold, platinum are also worth every penny.
If you want to keep the band brand new, maintain it regularly. Use goldsmith-grade polishing cloths and at times hand it over to the professionals for cleaning.
Always make sure to insure all your jewelry, not only the wedding band also all the other accessories, as they are not some junk stuff and is bought with your hard earned money.