Wedding shows like Say Yes to the Dress will convince you that all brides love wedding dress shopping. TV brides try on their dresses and twirl to the admiration of their supportive family and excited girlfriends. There are a few tears of joy. Everyone is finally (mostly) happy with the bride's choice. The truth is, you already have a whirlwind of stressful activities in the run-up to a wedding. Wedding planning is exhausting, and going to a physical store to shop for dresses can be a bit too much.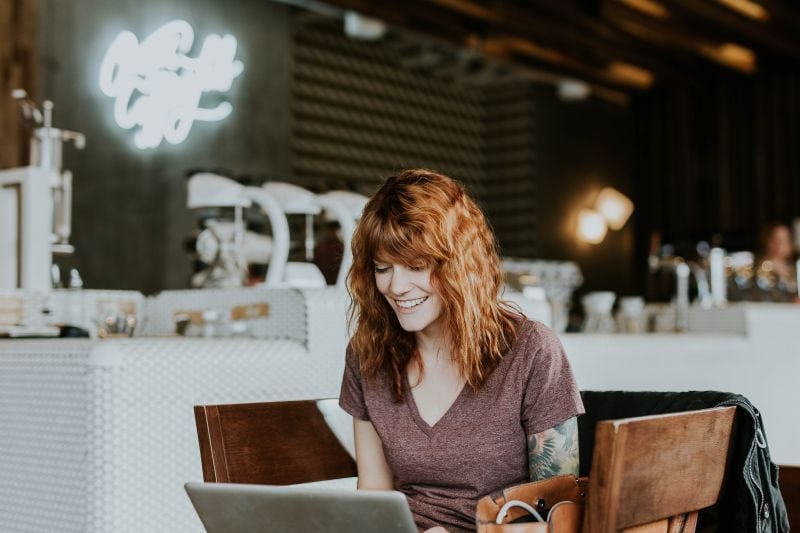 Everyone wants a beautiful fairytale wedding, complete with a dreamy, beautiful wedding dress. However, not everyone is a fan of the public wedding dress shopping ritual.
I wasn't thrilled about it, either. I am a very busy person, so walking into a store and trying on different outfits is not my idea of fun. You'd be surprised to know that I buy virtually everything online. I wasn't going wedding dress shopping with an entourage of girlfriends judging every dress I picked.
Wedding dress shopping is not a breeze. These are beautiful and intricate designs, and you need to be careful when handling them. You'll need friends or dedicated shop assistants to help you with buttons and stuff. Imagine having a bunch of people fussing over you in an already demanding situation.
I agonized over this part of the wedding planning process. I was afraid I'd have to wear lots of dresses and put on a show for my family, friends, and whatever random strangers would be at the store. This thought made me shudder and I must admit, I sometimes over think about many things. But my stress disappeared when I decided to buy a wedding dress online.
I got the dress of my dreams, and now I'm showing you how easy it is to choose a wedding dress online. You can also get other dresses for special occasions. Shopping online for mother of the bride (or groom!) dresses and formal attires is easy if you know where to look. Online shopping is not that scary if you do it right.
Online Clothes Shopping Tips
Read the description carefully to see if proper details are mentioned
Picture this: you see a super-gorgeous outfit online but you can't feel the texture of the material. This can be frustrating! Luckily, my favorite online stores take the time to describe the materials, be it lace, tulle, or chiffon.
You can find these materials in real life and touch them with your hands to check how they drape and how much they weigh. This is the best way to know how the clothes will look.
Proper measurements is the key
Measure yourself. This part sucks the fun out of online shopping, but it is vital. You don't want to swim in the clothes. You also don't want to squeeze into it and watch the seams explode. Measuring yourself is the first step. The next step is studying the company's size chart. Guessing will only lead to disaster.
Go for a size bigger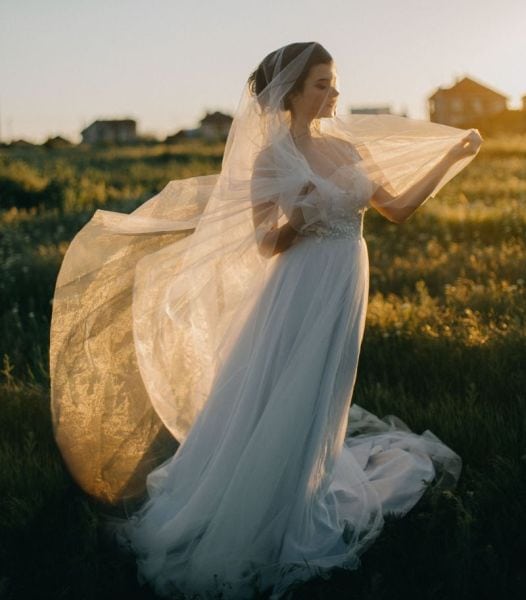 Wedding dresses and formal clothes are great because you can always get a seamstress to make some adjustments. Your seamstress will need something to work with, so give yourself more room. Going bigger is better than choosing dresses in smaller. Big clothes can be amended to perfection, but too-small clothes, not so much.
Online Shopping Nightmares
I'll tell you a horror story. My friend ordered a cheap custom wedding dress from a suspicious online store. Yes, you guessed right, it didn't end well at all. She had rush out to get an emergency wedding dress when her order arrived. It was a crisis that left her in tears. Her emergency wedding dress wasn't all that, either. Sometimes we need hard lessons, but not when wedding dresses are involved.
You don't want to become just another 'what I ordered vs. what I got' meme. You can't compare reputable clothing stores that have a physical presence in your country to mystery eBay stores. You also have other super-shady stores all over the internet that you need to avoid.
Read reviews and study the picture reviews. Confirm that the company delivered on what they promised their customers. Since I didn't want to cry tears of regret, I only shopped from a place that sells luxury designer wedding dresses. I made the right choice.
A professional seamstress took my measurements since the designers were going to make my wedding dress without my physical presence.  The seamstress measured every inch of my body because I needed to get it right.
Your Happily Ever After
All's well that ends well. Your perfect wedding dress will arrive and you will be eager to try it on. You might need to take it to the seamstress to adjust the fit, but that also happens with store-bought wedding dresses. When you walk down the aisle in your dress, it's going to be a surprise for everyone!
Article Submitted By Community Writer