Wedding comes to mind whenever we think of some big and grand celebrations in life. It is a celebration of love and togetherness, which the bride, the groom, their family and friends celebrate together with immense joy. People start preparing weeks and months before the actual date of wedding. Out of the many things that add to the beauty and the grandeur of a wedding, the wedding car or the "Getaway Car" is one. The car that groom brings to take away his bride after the wedding.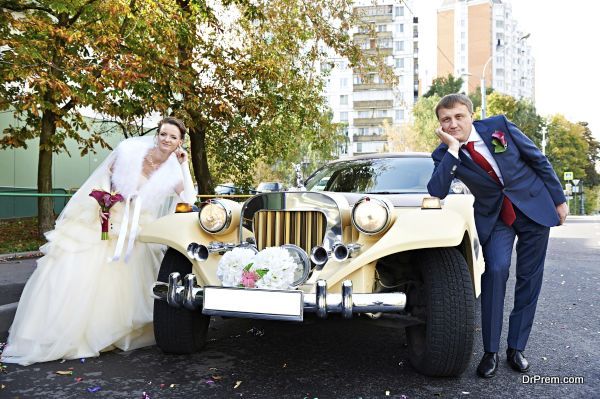 Just as the bride, groom and the family members adorn themselves to look special on the special day, the getaway car is also adorned to look its best. It gets as much as attention as the bride and the groom gets at their wedding, so its decoration has to be super class. Here we are to help you out with your decorating the getaway car for your special day. Here are some trendy and some new car decoration styles other than those usual flower decorations for your wedding car:
License Plates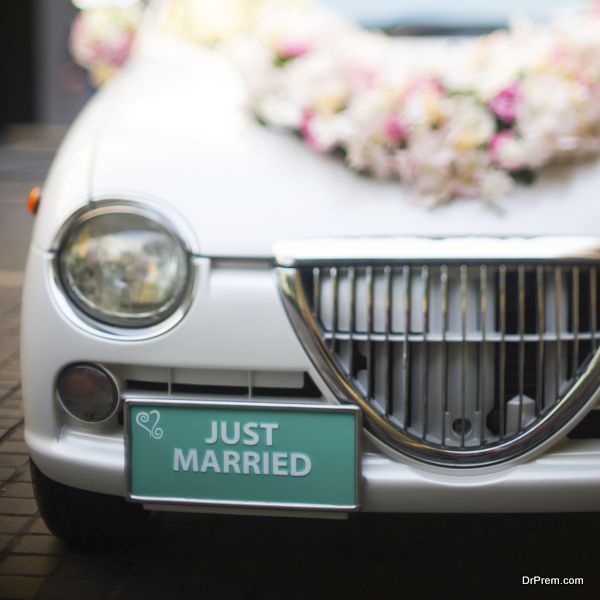 Hang a "Just Married" license plate at the rear end, or a plate with the names of the couple at the front, or any other license plate you could think of.
Balloons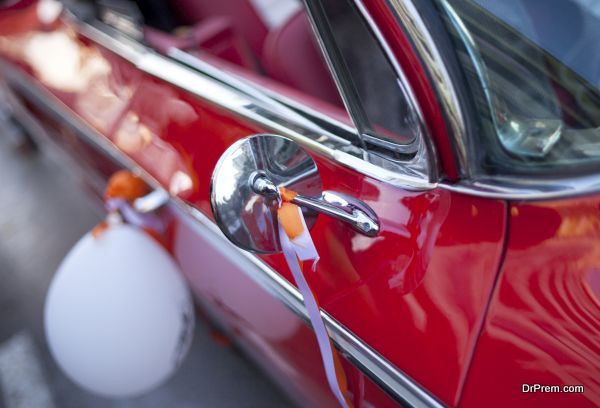 If you want cheap and easy decorations then balloons have to be your choice for decorating a wedding car. Pick cheerful colors and shapes that suit the wedding theme and stick them on the roof, front, and the back of the car.
Window Stickers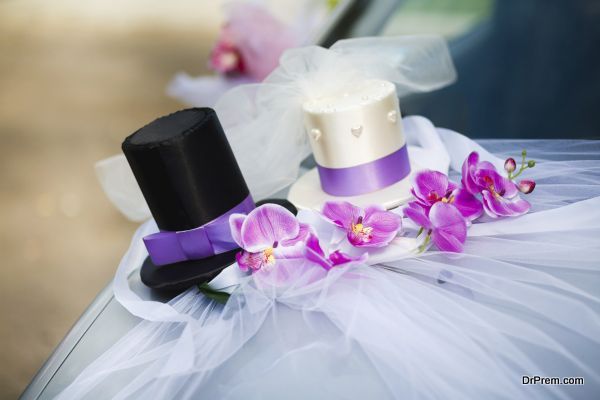 Those heart, and wedding bells shaped or the alphabets self-adhesive stickers you get on the market are a perfect choice if you desire a minimalistic yet impressive wedding decoration for your car.
Satin Ribbons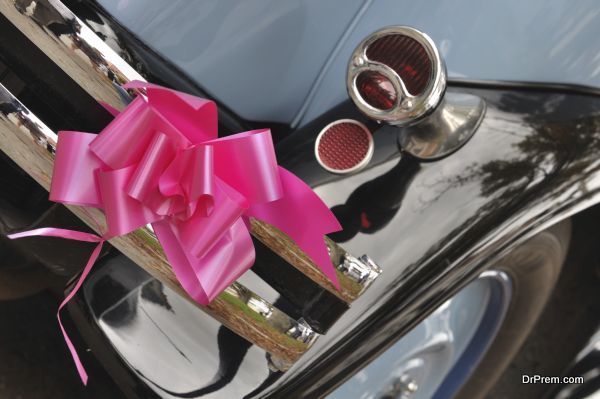 If you desire to give your wedding car a classic look then satin ribbons are what you must go for. You can place them in plenty on your entire car, or choose specific spots to place them. You could also add one red rose to each satin ribbon bow, which makes them look even more impressive.
Decorating a wedding car is one of the essential parts of the entire wedding planning and it has to be something impressive, something more than just the plain decoration with flowers. There are numerous other than flower decoration ideas that make the "Getaway Car" all the more beautiful and romantic, a theme that perfectly suits the celebration of love and togetherness.