Finding the best possible cake for a special occasion is a challenging job. It becomes tough when it is for special occasions, especially weddings. The wedding cake is the hardest to choose, as it is the ultimate representation of wedding as a whole. Cakes come in various shapes, sizes and design. But new tradition has started in recent years of presenting a groom's cake in the wedding. Today's groom cake also includes some gift from bride to her husband to add fun to the wedding.
If you are confused in choosing the right cake for your husband, then select one from the following cakes and add fun to the party.
Poker table cake: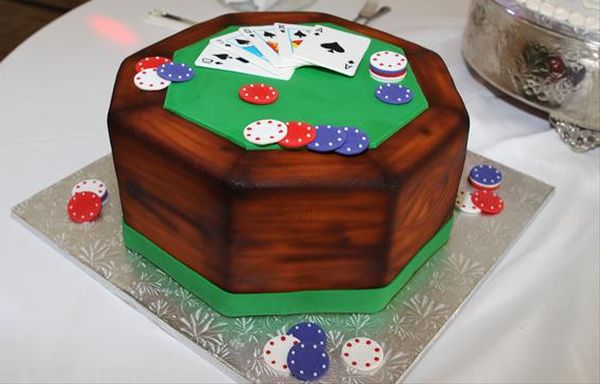 Poker table cake is perfect for a person who loves people night. Colorful cake with poker chips, a burning cigar and a little Johnnie Walker. This poker table has everything needed for a person's night. But be sure of your groom's interests and likings. If your groom is a poker lover, you can select this cake for him.
Technologist groom cake:
It is a perfect cake for the groom who loves technology. It is a huge cake with lots of things on table. There are two computers on it with keyboards, there's a heap of colored papers, and a pen to do some delicious dessert writing. Select this cake for your groom and let him know that you know, love, and respect his interests.
Sports themed groom's cake: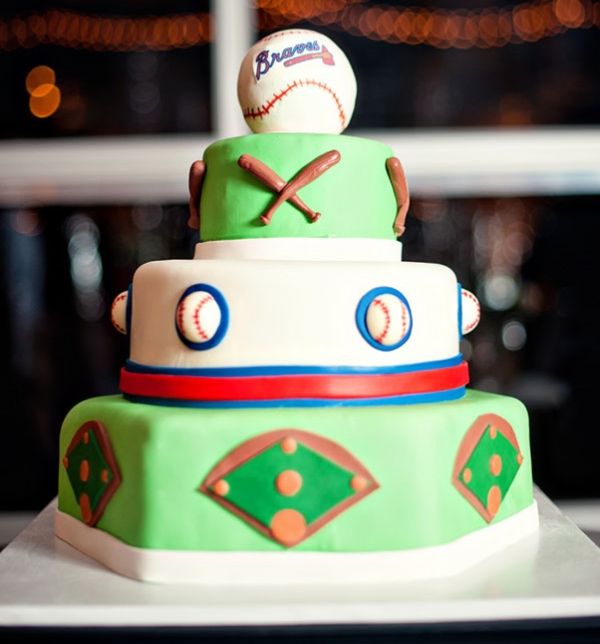 Men love sports. If your man is a sports lover too, then this cake will be a very pleasant touch. Sports themed cake accessory placed on top with cake decorated in team colors. If your groom is a football lover, place football on top and decorate rest of the cake by making team players. Similarly other sports themed cakes can be prepared.
Video game groom's cake: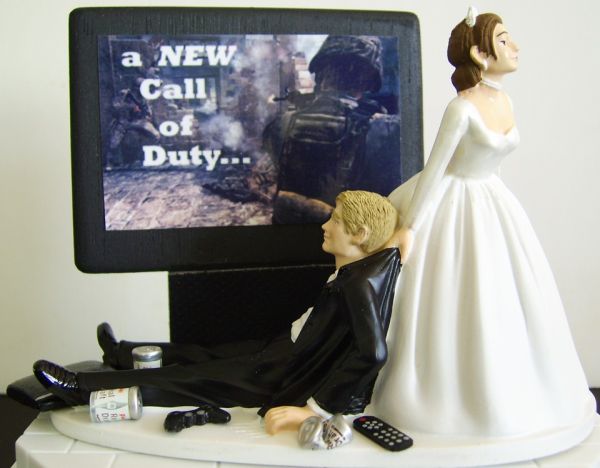 If your man likes playing video games a lot, then this cake is perfect for him. Make his mood by simply making this cake which completely looks like a video game. So select this cake for him if it fits to your groom's taste.
Summary
Groom's cake is to honor the groom and tell him how important he is. Most of the brides like to surprise her man on their special occasion called wedding. Cake is an exciting adventure with endless design possibilities. So design a cake for him keeping in mind all his likes and interests and surprise him with delicious unique cake.