If you are planning to get married in the new year, then you need to know about the year's wedding trends. Wedding is an important part of bride and groom's life. Everything needs to be perfect from décor, reception, cake, to dresses.
So here are few tips on coming year trends that can make your wedding perfect.
Color themes: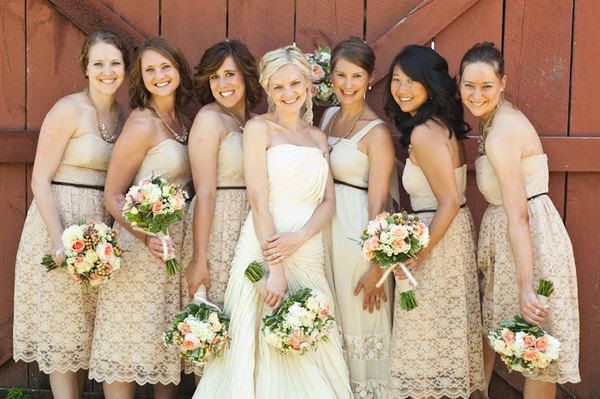 The coming year has a lot to do with nude colors. Nude colors include muted shades like tan, beige, cream and blush that give the bride an elegant and classy look. A combination of pink, khaki and gray is also trending for the year. Other colors that are in for 2015 are pearl, blossom, watermelon pink, celestial blue, soft lemon, pistachio, leaf green and caramel. If you wedding falls in the coming year then these colors are perfect for you.
Flower trends: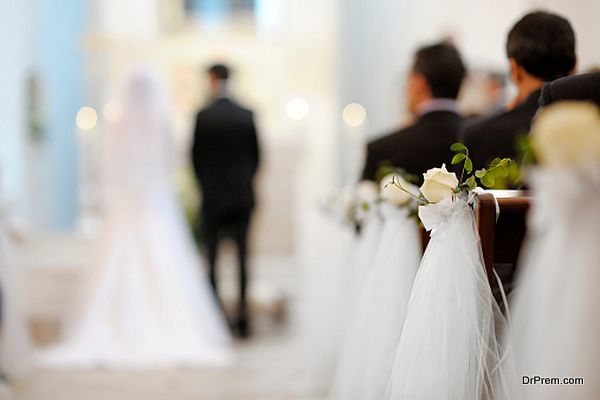 Wedding is incomplete without flowers. Flowers create centerpieces, backdrops and archways. Different flowers convey different meanings. For instance, daisy denotes gentleness; carnation denotes devotion of pure love and rose denotes love and passion. You can choose flowers according to your choice. Artificial flowers are also great choice. Enter with a beautiful bouquet to your wedding. It will add elegance to your dress also.
Gowns: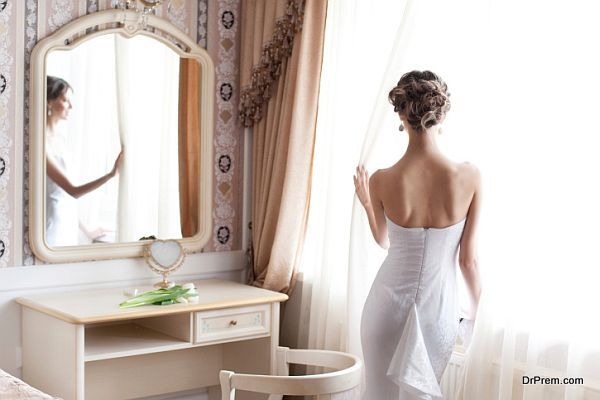 Gowns are perfect for any wedding. Choose a gown that is your favorite color, and matches with the trends of the year. White, cream, leaf green or blossom gowns are in trend this year. So get trendy gown for yourself this year.
Décor: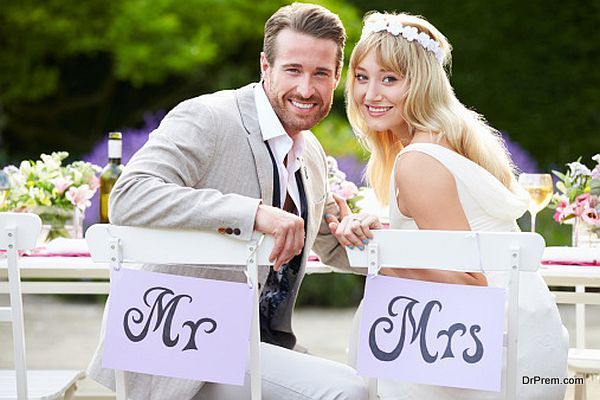 Decoration matters a lot when it comes to wedding. Everyone loves to see beautiful things around him or her especially when it is a special occasion. Decide location first, whether it is going to be indoor or outdoor. Enjoy beauty of nature by placing an outdoor canopy. Decorate it with lights and flowers. Another option could be flowers.
Flowers look perfect whether it is indoor or outdoor. Lace and lights are beautiful option to decorate your wedding hall. Drapes will suit the hall with lace and lights. It creates magical and romantic environment. Not only bride and groom but also everybody else will like it. So these are some decoration trends that will follow next year.
Summary
The day of your wedding is probably the most important day of your life. It must be perfect in every way. Follow trends of the year and make your wedding a perfect one.