Very often we all get enchanted by the beauty of the vintage era. The kind of sophistication that the vintage style has with addition of creativity stands miles apart. And when you are going to have a vintage themed wedding then the romance of such a wedding is bound to get elevated with class and glamour of the vintage style. In such a wedding all the facets of the wedding planning has to be dealt wisely. One of the parts of your vintage inspired wedding will be the procurement of the vintage wedding invitations. We are just to give you some tips for creating exquisite and sui generis vintage wedding invitations. What are these tips? Read on to find out and utilize.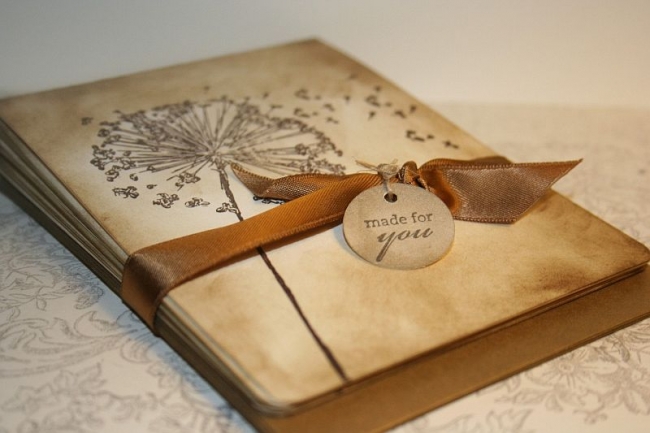 1. Use more of the pastel colors. Follow the same type of colors in your wedding cards. To beautify, decorate with the lace ribbons.
2. Embellishing the wedding invitations is a very apt idea when it comes to the vintage wedding invitations. This will add the beauty as well as the sophisticated touch to your wedding invitations.
3. Use as much of lace ribbons as you can. You can use both the wide and the narrow lace ribbons as per your style.
4. The invitation card can be lent some age affect but if you do not know that how you can do that; then do not worry at all. You will easily find such cards online or with any local stationer.
5. Using calligraphy is also another great idea for your vintage wedding invitations. This will make wedding guests have some flavor of the bygone era and they would be eagerly waiting to be a part of your big day.
6. Envelopes can be white or the cream ones. Never use the colored envelopes as they will take away all the appeal off the vintage wedding invitations.
7. Create a stamp (vintage style) and then put it on the wedding envelopes.
8. If you are looking for some more inexpensive vintage wedding invitation idea then do consider the postcards that you can avail quite easily.
9. You can always have that creative liberty and experiment other things that will enrich the setting of your wedding invitation in much vintage style.
10. Try not to over-do many a things to your wedding invitations. Keep everything short and sweet to generate the maximum result and satisfaction.