You have admired them, mimicked them and dressed up like them since you were a little girl. There may be hardly any girl out there in India who has not been mesmerized by Bollywood and who has not ever dressed up like the celebs. And when the matter of wedding comes to the fore the first inspiration you tend to derive is indubitably from the glam world and the real celebrity brides who have awed you with their stunning makeup and attire. Dr Prem Jagyasi suggest some tips to help you look beautiful and glamorous like the Bollywood divas in their bridal attire.
Sangeet Ceremony: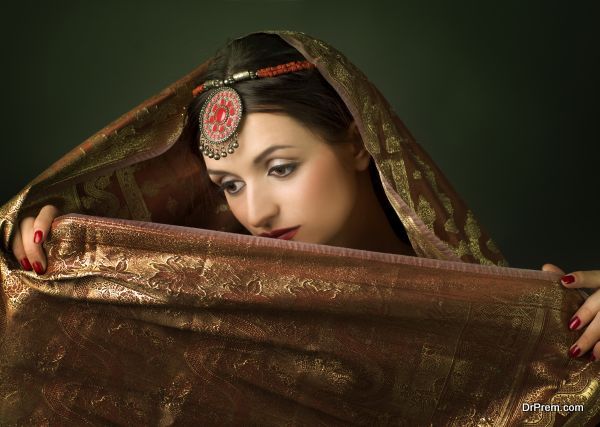 The Sangeet Ceremony is one of the first major events revolving around a marriage. While your friends and siblings dance away to glory you too would want to be a part of the merriment. Hence, for this day go for something traditional yet light the likes of what Genelia D-Souza wore for her Sangeet or what Amrita Arora decked herself with on her pre-wedding bash. The trick is to look beautiful, chic and yet be absolutely comfortable to groove the whole evening. Choose a hairstyle from iconic characters of movies and that best suits your countenance. For the Sangeet ceremony go casual on your locks as well by opting for the Basanti looks of Sholay or Janice looks of the movie Hare Rama Hare Krishna.
Mehendi Ceremony: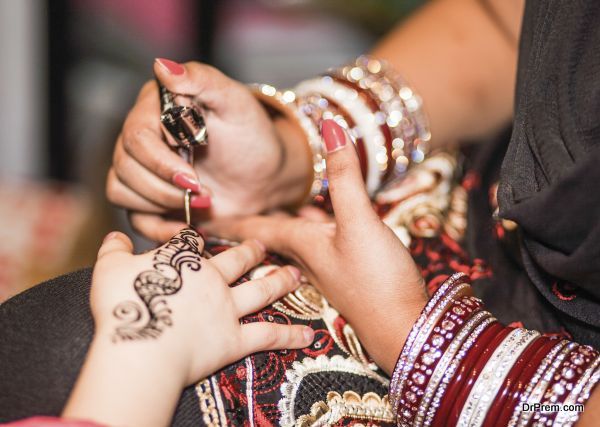 What you will be wearing on your Mehendi ceremony again depends on your comfort as many apply mehendi on both hands and feet. Going for a short sleeved ensemble is desirable to keep the mehendi off your dress. Choose colors according to your choice. If you are in love with bright hues an ensemble similar to the vibrant orange and yellow shaded lehenga of Esha Deol will look stunning. On the other hand Aishwarya's light pink Neeta Lulla lehenga is perfect for those wishing a more pristine look. Modern Bollywood movies experiment with a whole cauldron of colors from pale pinks and blues to vibrant oranges and purples.
Wedding: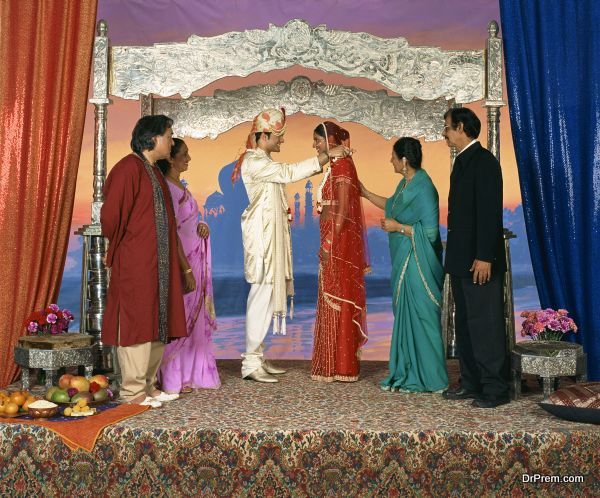 Play with your favorite colors for your wedding. Go according to your skin tone and pick out a Bollywood bridal attire that would look best on you. For those with brown and dusky complexions go for shades of reds, oranges and yellows the likes of Madhuri Dixit's lehenga in Devdas or Kareena Kapoor's sharara by Ritu Kumar. Accessorize them right with tinges of Bollywood such as the polka maang tika which Madhubala wore in Mughal-e-Azam or the gorgeous pasa of Meena Kumari from the movie Pakeezah. Whatever you wear carry it with aplomb and you will beam with all your bridal glamour.