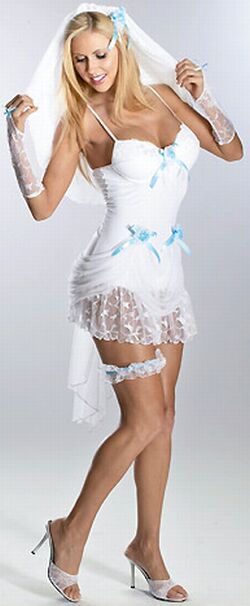 Buying the perfect pair of lingerie is very important for the bride. Today leading brands like enamour and lovable are busy creating lacy and seductive staff to impress the future brides.
Lingerie today no longer is seen as an undergarment but is something that is owned for luxury. From the most modest ones to the out rightly bold ones, brides are ready to explore everything.
How to look for the best bridal lingerie….if you are confused, just consider the brief tips:
-You need to be very sure of what fabric you are looking for so that the ups and downs do not produce an uneven effect above your wedding gown.
-Make sure that the color remains that same or else it will be just like the wardrobe malfunctioning of the fashion week. Keep the color of the gown and the bra same.
-Check on the hooks properly before you finally make the payments.
-Always remember to try it once along with the wedding gown to see the overall effect.
-Remember to take the opinion of one of your friend, because the person who is wearing it is not always the best judge.
Via: KNICKERSBLOG