People always search for a spectacular place for their dream wedding. Some opt for the traditional church wedding while the more adventurous ones go for beach, underwater, in-the-air and ski weddings. If you are an avid skier, a snowy mountain has to be the place you choose for your wedding. Here are the top 10 ski wedding destinations from all over the world.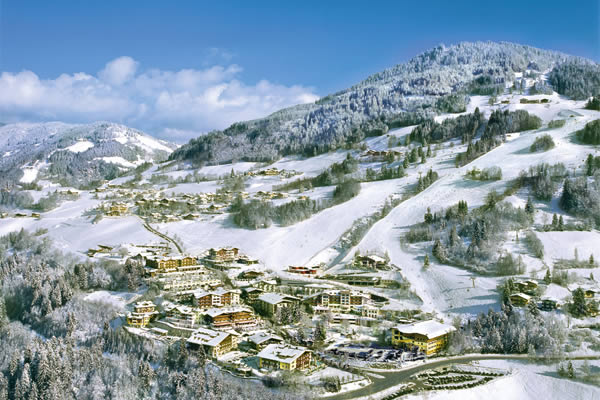 1. Virginia Skiing Wedding
Wintergreen is Virginia's best ski resort and also is a great ski wedding destination. You can also avail from various packages that include having the wedding ceremony performed on the ski slope, getting high-resolution photos clicked, filling of legal documents, lodging and boarding expenses, and also the wedding fees.
2. Slovenia
Lake Bled in Slovenia is the perfect place to have a fairytale ski wedding. Here too, there are many different wedding packages available for you. All you have to do is choose the ones that suit you best depending on your requirements and budget. The wedding ceremony in Slovenia is legally binding and is conducted at the local registry office. All the paperwork is translated in English, offering complete transparency.
3. Beaver Creek, Colorado
Apart from being one of the easiest places to get a marriage license, Colorado also offers beautiful ski wedding destinations. Beaver Creek in Colorado has a variety of ski slopes to choose from where you want your wedding to be. The Beaver Creek Lodge, one of the world's top luxury ski resorts has many wedding packages and facilities which will ensure that you have the perfect ski wedding.
4. Ski Weddings in Austria
Austria offers you the chance to exchange your wedding vows against the backdrop of crisp, snowy mountains and then later celebrating with your friends and family at a traditional log cabin. Get married at the beautiful lake resort of Zell am See where you can also indulge your guests in a ride on sleighs and horse-drawn carriages. Austria Direct will handle all your legal matters leaving you with no worries.
5. Banff Wedding
Banff is another popular ski wedding destination. The Banff National Park has some of the most exciting and beautiful terrains in the Canadian mountains. There is scope to get more adventurous as well as you have the option of taking a helicopter, climbing, riding horses, and sleighing to reach to the mountain peak of your choice.
6. New York
New York is also a great destination for a ski wedding. Albany has many mountain ranges and ski slopes to choose from that are perfect for a ski wedding. Windham Mountain, just about 2 hours north of Manhattan, is another popular ski wedding resort. Some of the best skiing slopes in Massachusetts and Vermont are also within your reach, being as close as thirty minutes to a couple of hours away.
7. Italy
Come to Italy to turn your dream ski wedding into a glamorous and magical affair. It is well known that Alps Mountains offer one of the best scenic views in the world, so why not choose this setting for your perfect ski wedding. Italy is also one of the easiest countries in Europe to get married.
8. Val d'Isere
Every girl dreams of a French wedding and Val d'Isere is the perfect wedding destination in France. End of June to September is the perfect time to visit Val d'Isere and have your dream wedding. However if ski wedding is your thing, then visit France during Christmas and New Year and get married while riding a sleigh, dog-sledding, or getting married on skis. Make sure you read up on the laws and do your homework properly.
9. Switzerland
The most popular honeymoon destination in the world, Switzerland, is also emerging now as one of the most popular spots for ski weddings. There is no dearth of snow clad mountains or gorgeous ski slopes in Switzerland. With so many options you can easily plan your dream ski wedding here.
10. Pas de la Casa
Last, but not the least, Pas de la Casa is also a beautiful ski resort that you can choose for your ski wedding. Lying on the border of France this is one of the highest ski resorts in Europe gives you breathtaking views of the snowy mountains and has gorgeous ski slopes in abundance. It also has a ski school giving you the chance of getting some skiing lessons before you take the plunge into matrimony.