The first aspect to consider when scheming your winter wedding cake is the color scheme. Winter is more than just shades of white, icy blue, silver and gold. Other colors such as dark blue, burgundy, green, deep red and earthy browns  are equally wintery and seasonal. A number of combinations of these colors look incredible together and can be used both as accents and the base icing.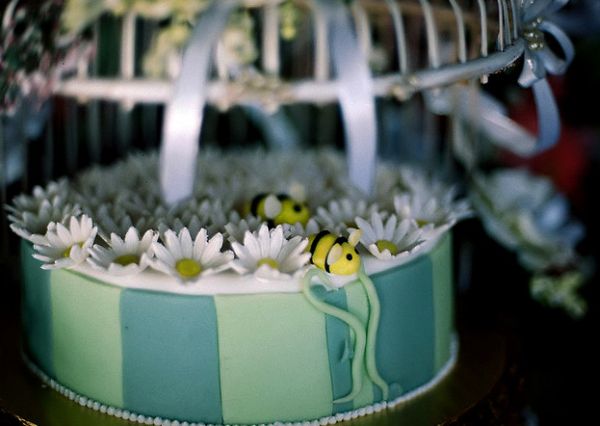 The flavor of your winter wedding cake can also be seasonal going well with the holiday season. Cakes can be chocolate mint, red velvet, gingerbread, warm pumpkin or conventional fruitcake. Warm rich tasting cakes with decadent icings are perfect for a winter event.
The actual decorations on this type of wedding cake can be elegant, rustic, quirky and traditional design elements  on a winter inspired cake.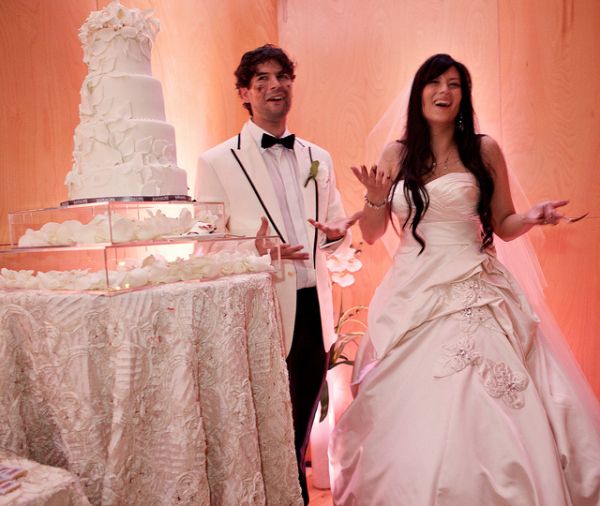 Possible design ideas can include:
Natural elements– Twigs, birds and pine cones are wonderful cake elements when used in moderation. Small bunches of icing sugar dusted chocolate pinecones with a little evergreen can be absolutely spectacular. Twigs can be pressed into the sides of a cake also to create a rustic look.
Snowflakes – Snowflakes are a traditional winter cake decoration. This design element can be used as accents similar to flowers or a pretty lacy snowflake design can be pressed into the fondant that covers the tiers. A little edible clear glitter, crystal sugar or silver dragees can be combined with royal icing or gumpaste snowflakes for a true winter wonderland look.
Flora – Winter themed flowers and greenery can be stunning on wedding cakes either created in gum paste and icing or used fresh . These accents can be used on the side of a gorgeous white cake, be laid in bunches on tiers or adorn the top of the cake arranged like the bride's bouquet. Some beautiful choices of greenery and flowers are: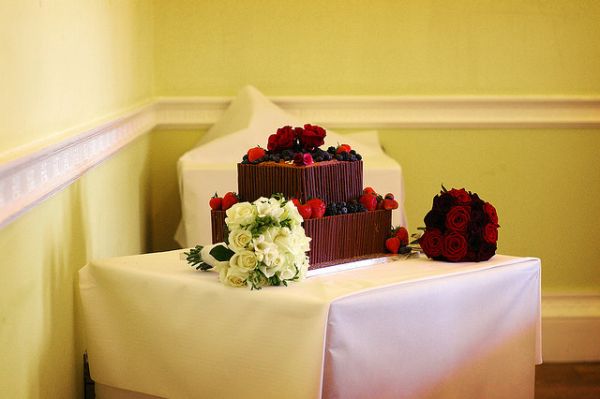 Pine boughs
Evergreen
Holly
Paper whites
Roses in many shades
Amaryllis blossoms
Hypericum berries
Arborvitae
Snowdrops
White carnations
Casablanca lilies
Rosemary
Poinsettias
Freesia
Christmas theme–  Christmas wedding cakes can be a work of art with vivid red, deep green and snowy white. Draped plaid patterned fondant, red roses in full bloom and meringue buttercream icicles are cute cake design ideas that reflect the theme of the season. Casual weddings can also have a cake that resembles a stack of gaily wrapped presents.