Weddings are probably the only time when we get dressed in our very best- think of all the dresses, the hair, the make up and enjoying a great time with family and friends. The kinds of shoes that you wear are usually the sky high heels as the occasion calls for them; certain people prefer to wear flats as they are comfortable and also stylish.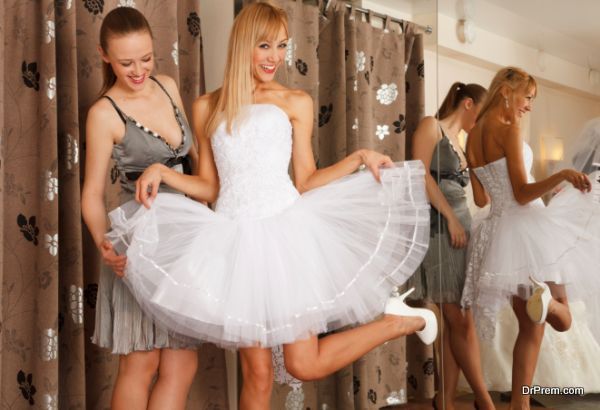 Heels cons;
If don't wear heels often, you could end up tripping and falling. At weddings, there plenty of walking, standing, sitting and dancing and if heels are not your thing then you can get exhausted. Certain weddings venues may be carpeted and teaming this with a saree or a lehenga and heels is not a good idea.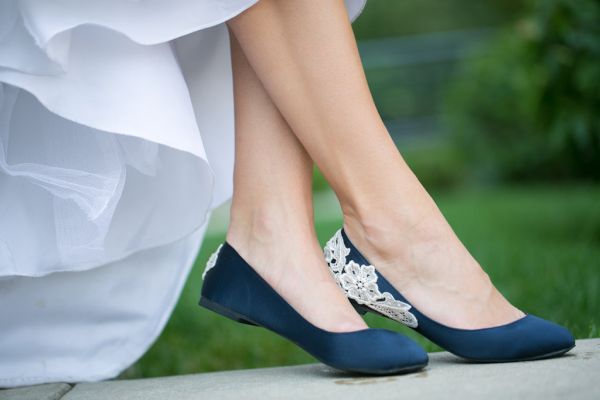 Flats Pros:
Flats are comfortable and you can do a number of things with them, your feet and legs will feel fine at the end of the day and there are zero chances of falling.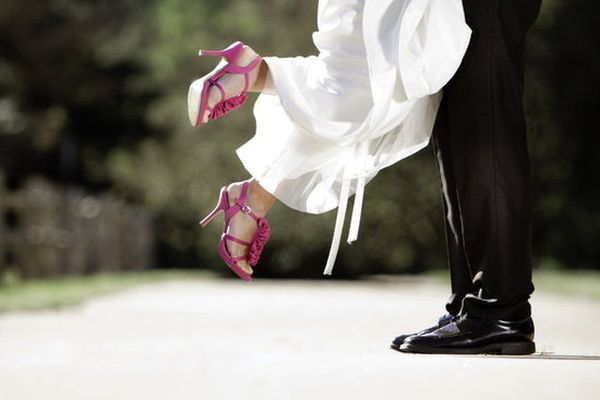 Wedding Venue;
Wedding take place in a number of venues and there are those venues in which wearing heels may not be the best idea. Garden weddings, beach weddings and lake side weddings are not the right placed to wear heels as they sink into the sandy shores and the garden soil and the rocky shore lines of the lakes are an accident waiting to happen. If you are going to attend a wedding at any of these venues, it is always better to wear flats, of low heel wedges that will make walking easier.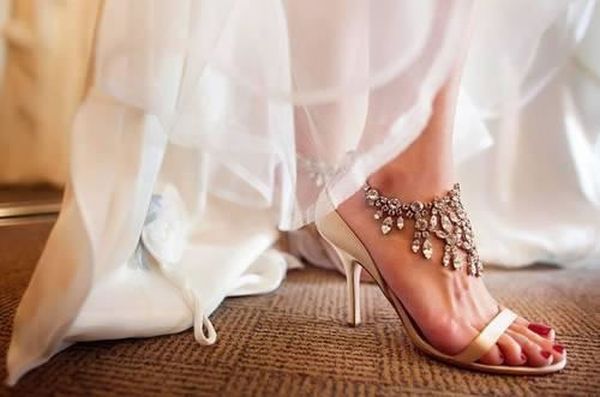 Comfort:
Wearing heels at weddings can become very uncomfortable especially if you have an active role to play in the ceremonies. Wearing flats or wedges are an easier option, also if you are not one of those people who can carry off heels well; then it is better to stay away form them completely as you may trip over you dress and injure your feet.  You can get a number of flats that are designed especially for weddings that add glamour and comfort.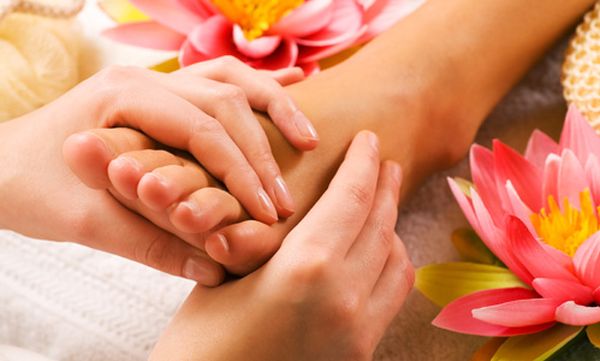 Get a pedicure;
People usually wear heels to weddings as they think that it is stylish, glamorous and sexy-and this couldn't be farther from the truth. You can wear to wear flats but make sure that you get a pedicure the day before. But if you are planning to wear heels, then you can soak you feet in salt water before the wedding day.