That important day is just round the corner and you are through with the final trial of your pretty wedding gown. But that is not all! If you want to be the perfect bride and an epitome of beauty then make sure you have picked the right hairstyle for your big day. Just picking up the right hair do is not enough. You have to be sure that you get it right on that all important day.
Planning is important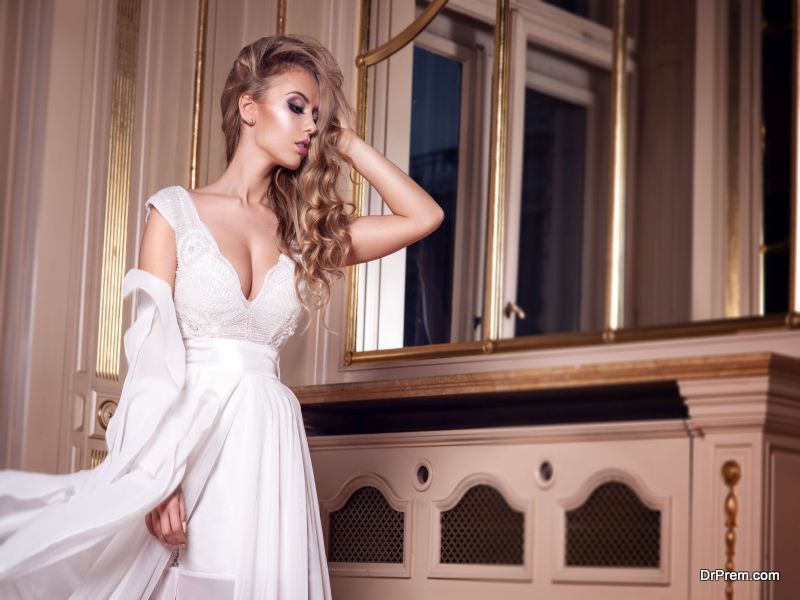 If you  are going to do any hair treatment make sure that you do it well in advance and not just one or two days prior to your wedding day. Therefore, make sure that you plan well in advance about colouring or hair treatments like perming, trimming of hair etc days in advance. This will ensure that your hair gets time to settle down and you get a natural look.
If you're looking for thicker, healthier hair for your big day. Check out Kiierr's laser caps, FDA-cleared, safe, effective, and hands free hair growth device.
Your stylist and shopping list matters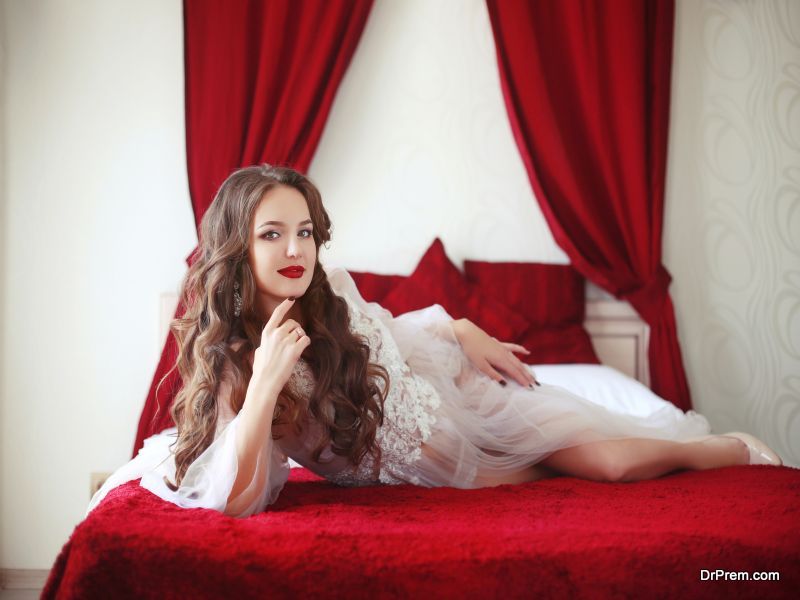 Fix up meetings with your stylist so that you both can plan your look and all details about how your hair needs to be done. List down all the accessories that you are going to use like the fancy pins, tiaras etc. Then go around shopping. Check in number of places and opt for one where you get good quality stuff but at reasonable rates.
Chemical problems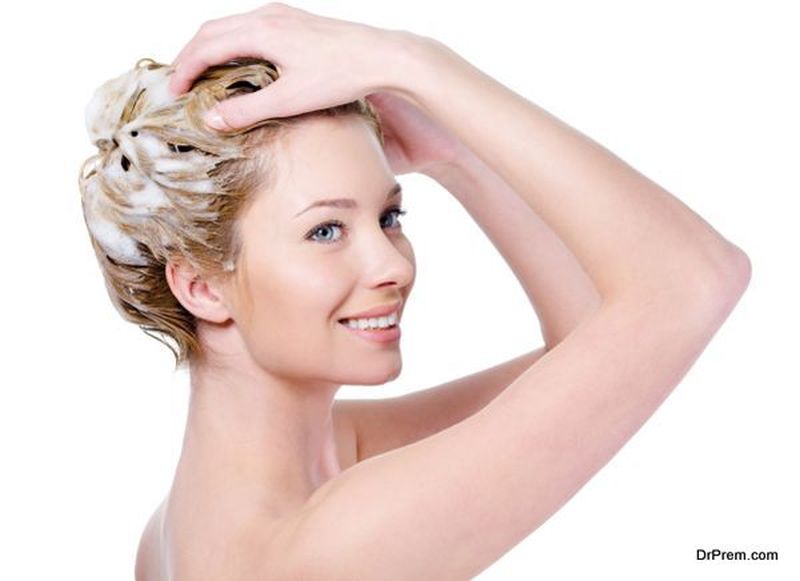 If you are planning for hair treatments then beware about the chemicals you use. Make sure that you make use of quality products which have ingredients that will not be harsh on your scalp and hair. It is advisable that you take professional help. Do not try out these chemical treatments on your own and don't use abrasive chemicals as that may prove to be not just disastrous but also hazardous.
Keep a check on your diet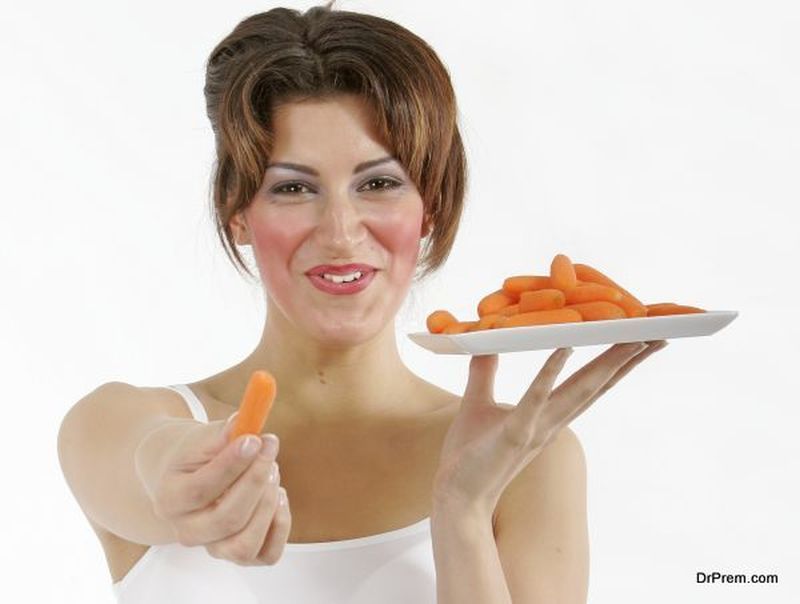 If you want your hair to look beautiful on your wedding day then you have to make sure that you pamper your tresses not just from outside but from the roots. Therefore, make sure that your hair gets its supplements of nutrients and vitamins like vitamin B and even enough of zinc supplements. Healthy diet will ensure you with tresses that bounce with health.
Be ready to experiment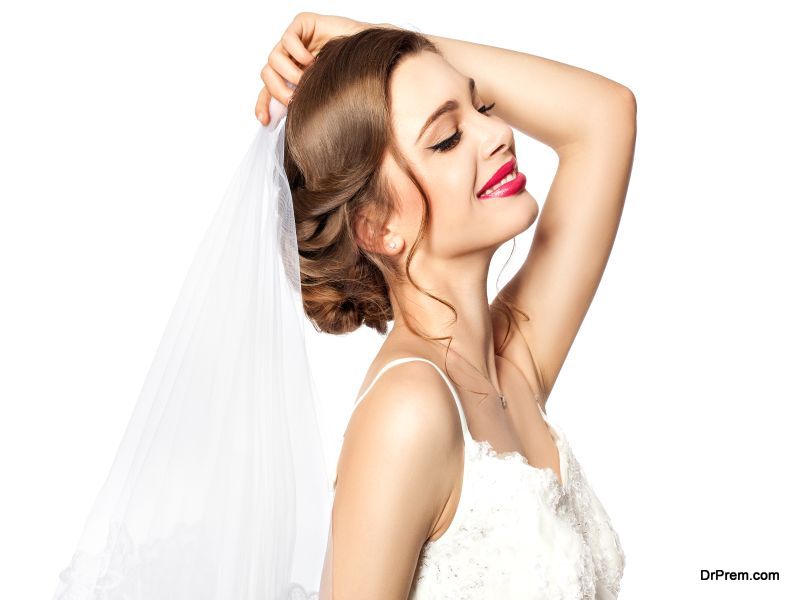 Modern brides do not limit to just the traditional look and veils. These days there are so many accessories that you can actually experiment and you may come with a style which is totally unique and beautiful. Be open to using modern accessories.
Avoid awkward styles: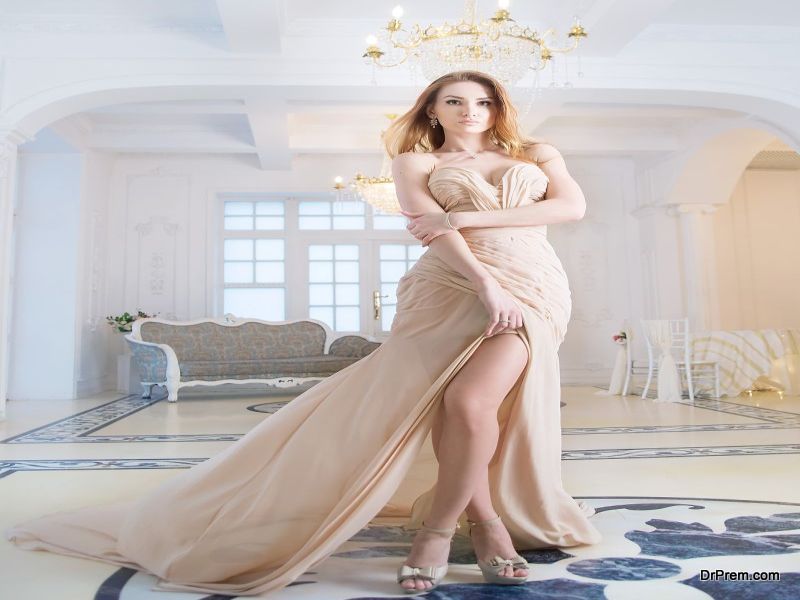 When you are experimenting make sure that you keep your comfort levels on top priority. Do not use hair styles which make you feel awkward or ones which you are not able to carry well. The hairstyles and the accessories should not hurt you. Remember at the end of the day it is all about looking beautiful and comfortable and not awkward and sick.
Do not hesitate to seek advice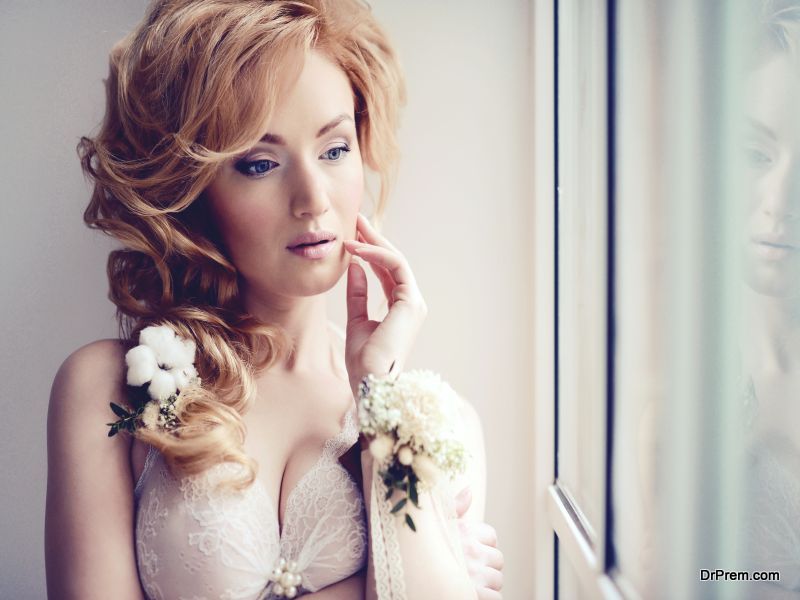 If you find it very difficult to choose the right hair do for your wedding then seek advice from family and friends. May be they might come up with ideas which you never thought of. They can also suggest a good stylist who has done excellent work.
It is all about being you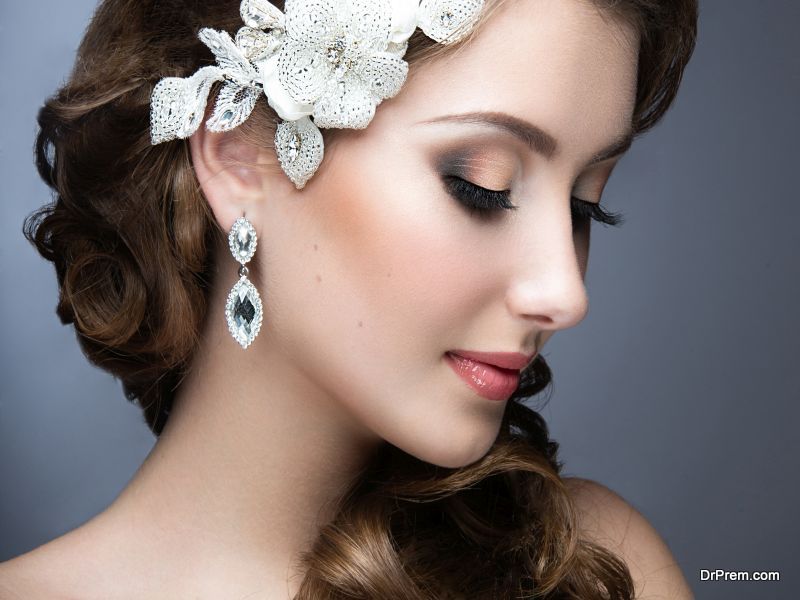 One of the most important things that you need to keep in mind is that whatever style you choose, just be yourself. Just be happy and things will fall in place and make sure that you give your hair enough time on that most important day of your life.
When it comes to your wedding day hairs just opt for something that is unique and comfortable. Plan well and yes do not forget to wear that beautiful smile.