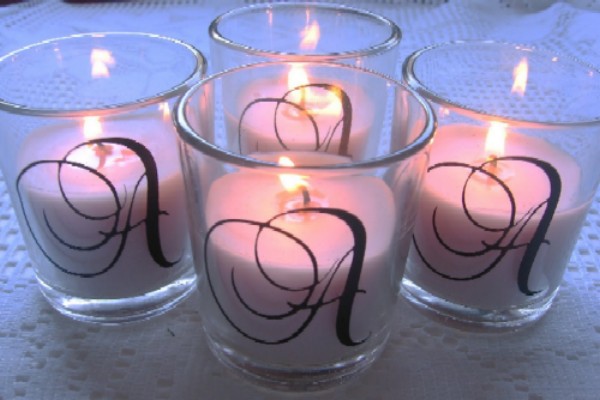 Every couple wishes to make their wedding unique. In a wedding ceremony, wedding favors add a special touch to the event. They are a great way of showing appreciation or gratitude to your guest. You could choose anything from personalized favors to favors that go with your wedding theme. If you have time, you can incorporate the idea of DIY favors and make your unique wedding favors. Here we have listed a few unique wedding favor ideas for you. Take a look!
Candle wedding favor ideas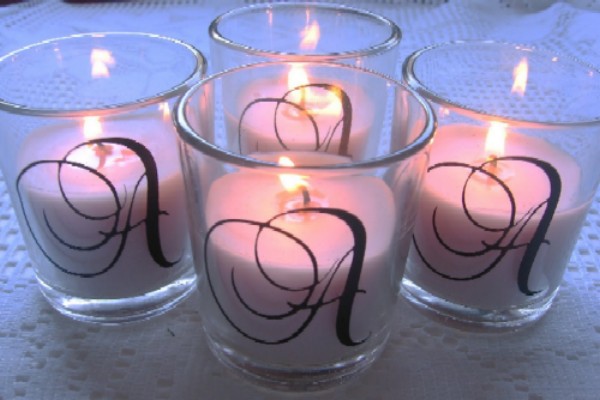 Apart from being useful, candles are also romantic and they can be a good wedding favor. Candles can be included with the names of the bride and groom written on them. You can use creative candles available in all sizes, colors and designs rather than sticking to regular tiny ones. If you have guests coming from distant places, then avoid using gel candles as they cannot be carried in planes. You can decorate the candles by wrapping two or more together with a flower and ribbon. As the candles are available in many shapes like flowers, cakes etc, they appear attractive and unique hence, can be given as favors. You can also attach some labels to the candles and quote some sweet text on it, and hand it over to your guests. The candles can also be given along with the candle holders.
Cool wedding favor ideas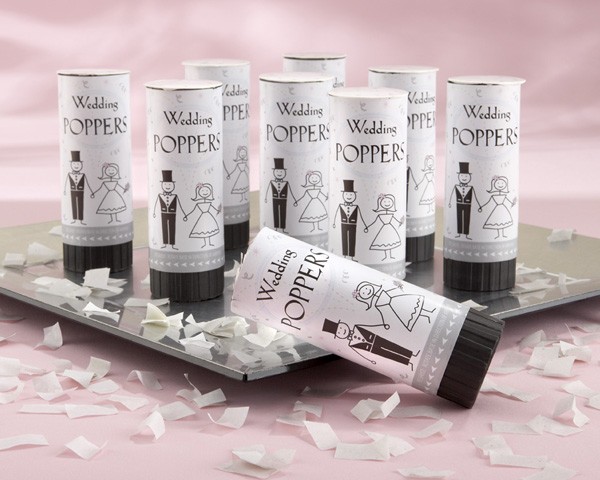 You can give your guests some environment friendly gifts like organically manufactured wines, organic plant seeds etc. Not only these gifts help you in protecting the planet but also show your guests how much you care about your environment. Some cool wedding favors include cameras, chocolate bars, diamond ring, key chains, and coasters. You can make use of some classic wedding favors like book marks, silver bells and small silver teapots. Though all crystal wedding favors are quite expensive, their delicacy makes them worth the price and the presence of these items on the reception table pleases your guests. Some ideas for these types of favors are crystal figurines, crystal champagne flutes and crystal love bells.
Spring wedding favor Ideas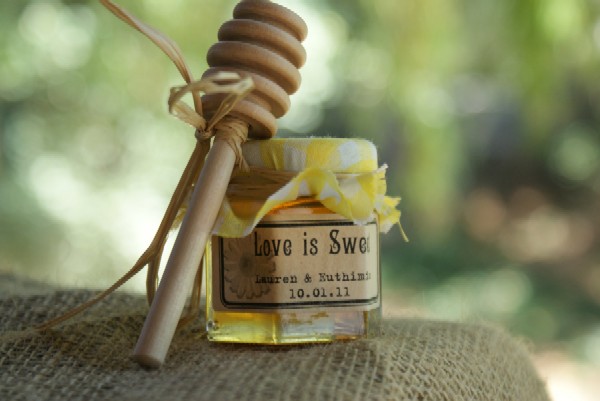 If you are organizing a spring wedding event, then you have to choose favors which reflect the season. As many weddings take place in this season, you can find a number of favors that match the season. Since spring marks the growth of new flowers and plants, it is the beginning of new lives to many plants and animals. Hence, you can give your guests something which they can grow. Try buying some terracotta pots which are small in size from any flower store and some small shovels which you can tie with the pot. Then buy some small packages of seeds and place one in each pot. This favor acts as a living memento of the memories of your wedding.
Chocolate wedding favor ideas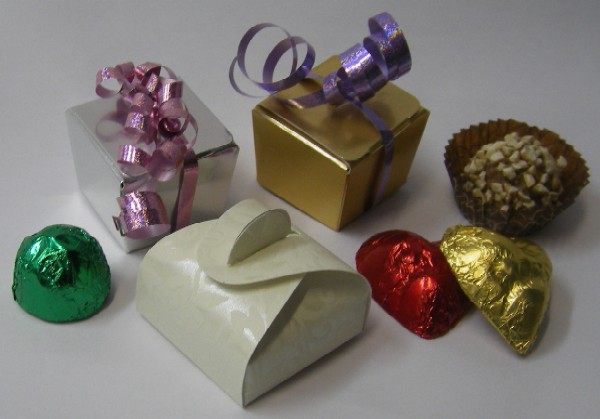 Giving away chocolates as wedding favors is an excellent idea as this not only gives pleasure to the consumer but also charms one's eye. Chocolate fountains can be placed at the end of the reception table so that its attractive structure tempts your guests to seize a fork and immerse an arrangement of chocolate friendly treats into it. You can also try caramel and chocolate dipped apples as it pleases your guests to the maximum extent. Each one might cost around $15 excluding shipping. You can place an apple in small boxes and give them away as 'caramel apple kits'.
Inexpensive and unique wedding favor ideas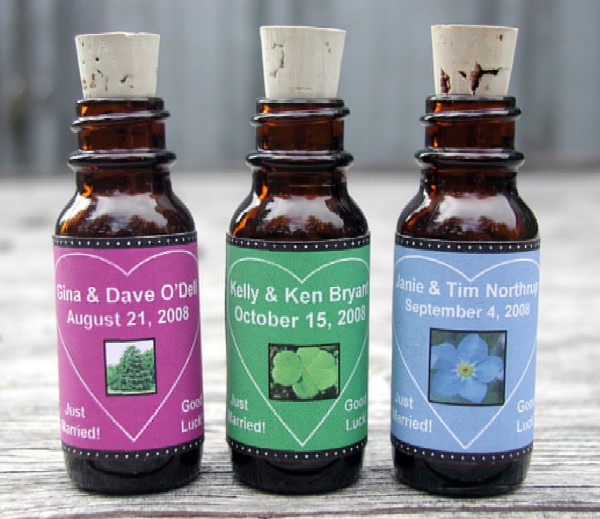 To make your wedding favors unique and inexpensive, use the art of origami. The Japanese art of folding paper and making small objects is known as origami. All you need to do is, just buy a packet of origami papers and turn them into shapes which are simple and good. The basic shape in origami is usually a crane but you can also make some flowers of different colors. Choose the colors according to your wedding scheme. You can also use silk fans as they are cheaper and more useful by stamping an image on these fans which remind your guests about your marriage occasion. You can place them beside the plates when the food is served or place a fan on each chair in the hall.
Easy wedding favor ideas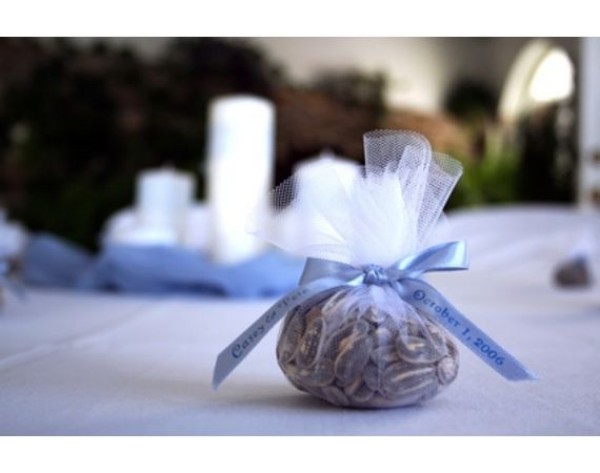 As we all know, planning a wedding is not an easy task. It requires a lot of time. You can make it a little quicker by simplifying each element of the wedding. One of the wedding aspects which can be made simple is a wedding favor. Choose some easy favors that make your work simple and also please your guests. One such favor is a candy as it is easy and enjoyed by everyone. Just wrap the candies with your own label that carries the names of the couple and pack them in small boxes, pouches, etc and hand them over. You can also bake some cookies in many shapes like butterflies, hearts, flowers, etc. Wrap some cookies with a ribbon and tie a printed tag to it which carries your names, the date of the wedding occasion and a phrase like 'Thank you'. Fill small bottles with flower petals, colored sand, pebbles or seashells and insert a small scrolled thank you note in it. This can be kept as a memento by your guests.
Home made wedding favor ideas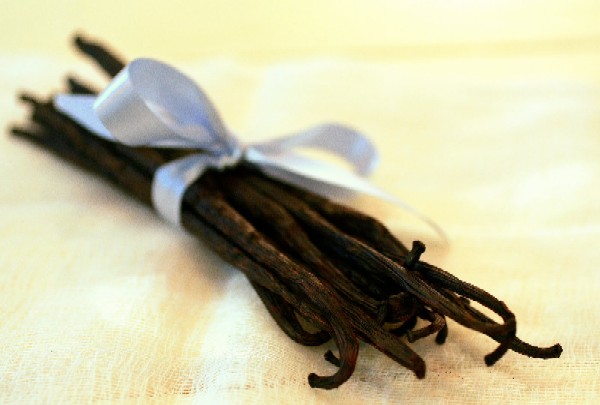 If you are creative try making wedding favors at home. Be careful in choosing your wedding favors as home made wedding favors reflect your background and hobbies. Giving away bookmarks is a very good idea as it is very useful and can be made more creative. The date of the marriage event, the names of the bride and groom can be written on the book mark. Some other home made favors like cookies, DIY soaps would also be great.
Winter wedding favor ideas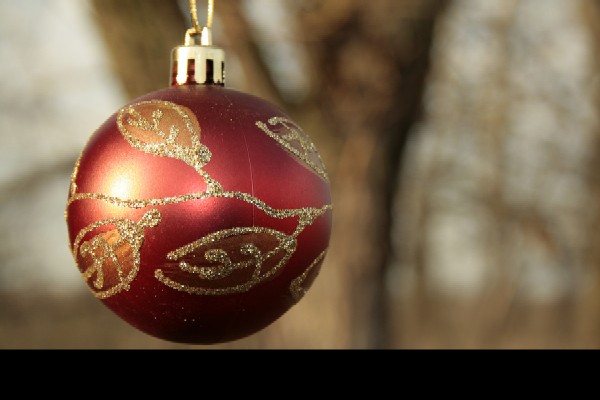 Choosing the wedding favors which are suitable to that season make them more useful. You can go for snow globes which feature winter scenes or you can organize a candy buffet where your guests can choose their own candies. You can even give your guests a pair of mittens with a tag which says 'the best couple'.
Summer wedding favor ideas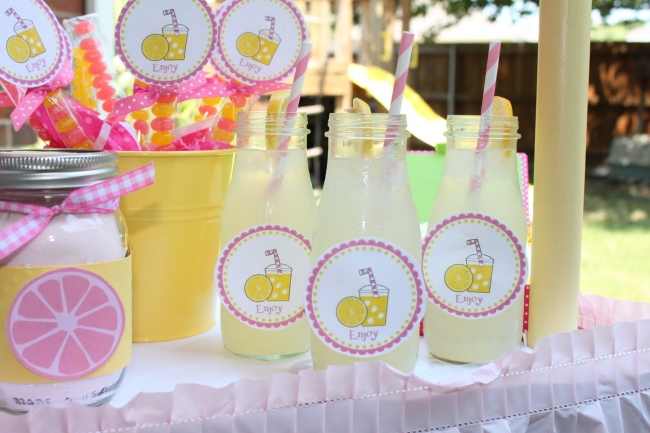 Summer is a great season for wedding and you can choose a number of favors to give away. For example you can choose small champagne bottles, hot sauces, dolphin bottle openers and such other things. You can also organize a small ice cream stall with varieties of flavors and this will definitely be enjoyed by your guests. Beach towels also make a great summer wedding favor.
Fall wedding favor ideas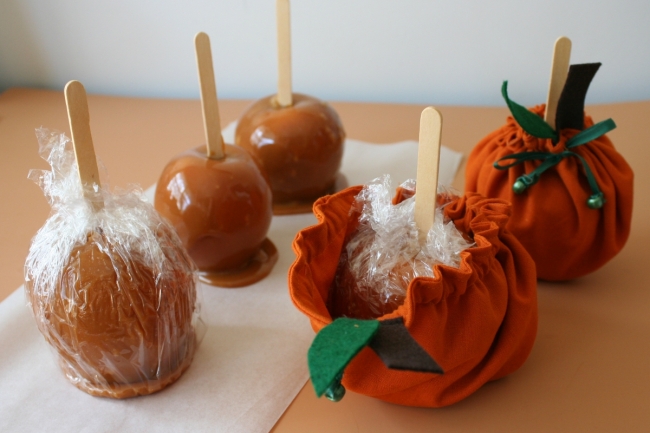 A wedding favor is usually a small inexpensive treat and you can choose a favor within your budget. Some edible items can also be given as wedding favors to your guests. Scented items such as scented soaps can be wrapped and placed on the plates. A small photo frame or a bottle opener is an excellent idea for a wedding favor.