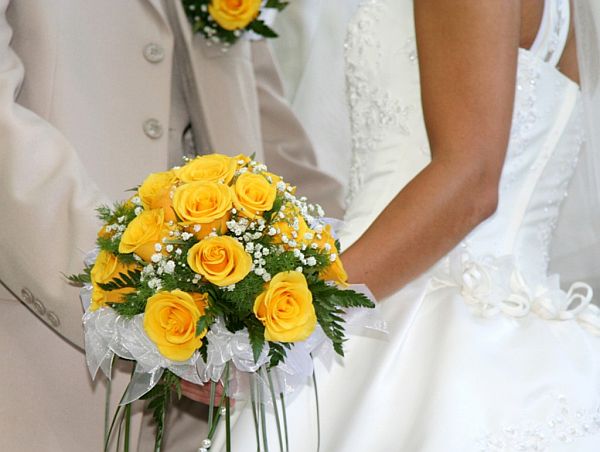 You can't imagine a wedding without flowers. Infect, flowers are the symbol of celebration so is used in every moment of happiness. In weddings, flowers play an important role – from the bridal bouquet to the centerpieces décor- flowers enhances the beauty of wedding ceremony. The same connotation applies to the bridal bouquet. Bridal bouquet is an important part of bridal attire so should be carefully chosen by would be brides. Below here are some of the best wedding bridal flowers bouquet ideas according to the season. Go ahead!
Tulips and mini calla lilies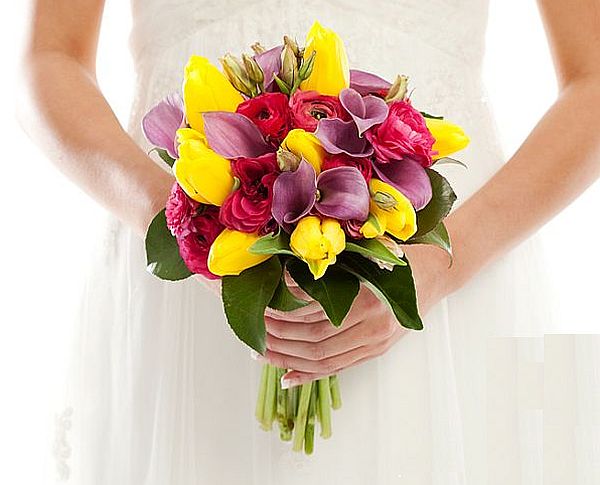 Nothing can be better for a spring wedding than a colorful tulip flowers. Tulip flowers heralding the arrival of new weather with a mass of color, when combined with calla lilies flowers will spread the magical powers all around in the wedding ceremony. You can use unopened tulips as the center of calla flowers and thus making a stunning and elegant flower bouquet. Tulip comes in various colors like reds, yellows and whites so can make a beautiful combination with calla lilies flowers. Combining both of these flowers in one bouquet will look really amazing on the gorgeous hands of the bride.
Amaryllises and roses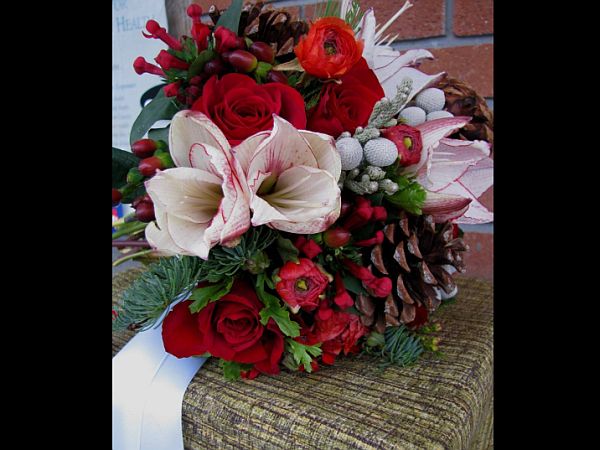 Amaryllises flowers are one of the famous flowers in lily family and are widely used for bridal bouquet. These amaryllises flowers can make a unique combination with roses and is perfect for all those brides, who are searching for glamorous look and these amazing amaryllises will make a wonderful and more original selection for the bouquet. Just conjoin roses with amaryllises flowers in the bridal bouquet and you can make a beautiful bouquet describing your look completely. You can also use various amaryllises colors like red, orange and white and mix them with red roses for glamorous look.
Roses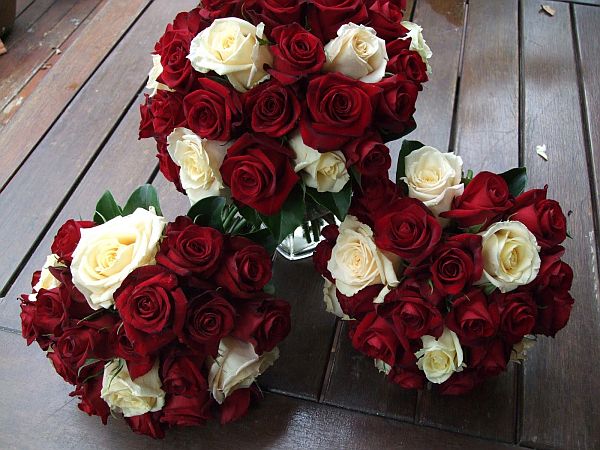 You want to look royal and luxurious, complete your look with the combination of jeweled-tone roses, black magic and red devil flowers and make a beautiful flower bouquet for the beautiful brides.
You can also use bronze roses that can be paired with golden oak leaves and hypericum berries and is perfect for autumn season of wedding. Roses are classical flowers, so will make the bridal bouquet classic. Use as much as rose color combinations you can to make a bouquet look beautiful.
Lilies and roses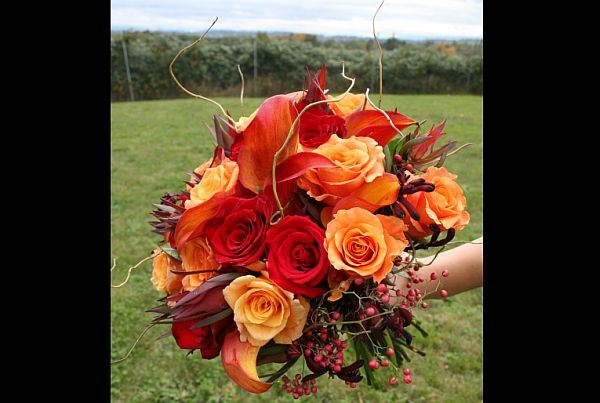 Brides with little flamboyant look can choose this flower bouquet. Though, these lily flowers may look bit traditional in bouquet but will make a completely new or contemporary bouquet when combined with red color roses. A hand tied posy bouquet of red roses and lilies will add a chick feel to the bride. You can also use white avalanche roses and high wood calla lilies to make beautiful centerpieces. Crystal blush calla lily flower can also be combined with roses for brides wearing simple wedding gowns as these flowers features really effective with simple wedding attire.
Grain and Grasses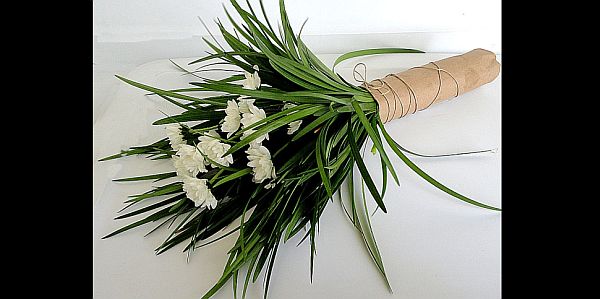 Well, many people out there who like to have country style in everything or people having a country wedding can opt for this bouquet type. Use dried stalk of grain and wheat to make a beautiful green bouquet. These kinds of bouquet will not only look different but also will not cost much. So if you are not having high budget for your wedding, then just go for grain and grass combination of bridal bouquet
Foxgloves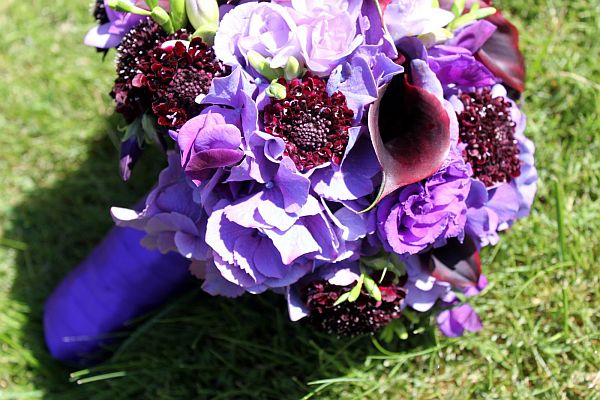 Foxgloves are long-stemmed flowers and are a really beautiful and perfect for bouquet sake. Each flower has a large blossom that looks really amazing on bride's hands. They come in various colors like purple, blue, yellow or white and are perfect for an outdoor or some beach wedding. Many brides don't like to carry bouquet with them so they can also a single flower as bouquet.
Hydrangeas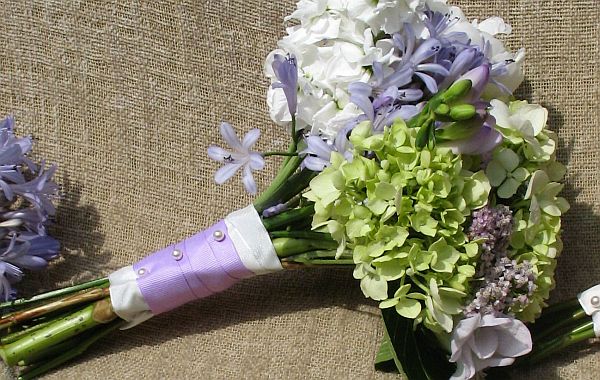 Hydrangea flower comes in various colors like blue, green, yellow and pink so can be mingled on the same bloom like gold green ad rosy flush. The lace cap and mop-head hydrangeas can also be combined to make a beautiful bridal bouquet. Wired hydrangea leaves and snowberries offer contrasting color to the bouquet. Also, a multi-colored hydrangea bouquet is a welcome addition to an outdoor wedding. Hydrangeas can also be used as centerpieces and are available in many colors.