It is but natural for couples to opt for a unique wedding theme in order to make their D-day all the more memorable for themselves as well as their guests. Themed weddings are all the rage these days with entire weddings based on themes ranging from beaches, cruises or gardens to even cartoons. One of the more popular wedding themes that seem to be doing the round these days is the Peacock Themed Wedding.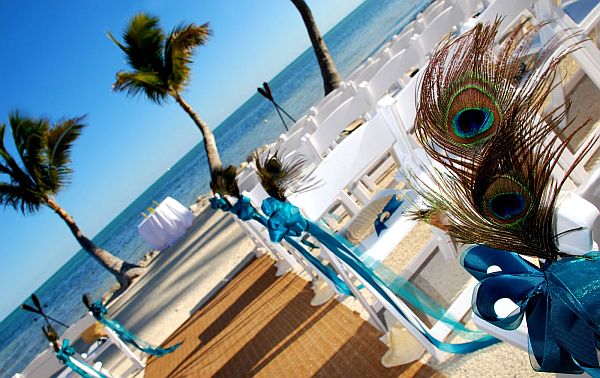 Bright, colorful and vibrant is what one would call a wedding that is planned after a Peacock theme. The main colors for this theme happen to be different shades of green and blue, which are often combined with other colors like white, gold and silver for more extravagance.
A majority of Peacock themed weddings today however, prefer to move away from these traditional colors and opt for unconventional colors like purple, pink, yellow, red and lavender while maintaining the integral peacock design.
The good thing about a peacock themed wedding is that it can be combined with both modern and vintage looks. Therefore, here are some quick tips on how to go about planning a wedding around this theme.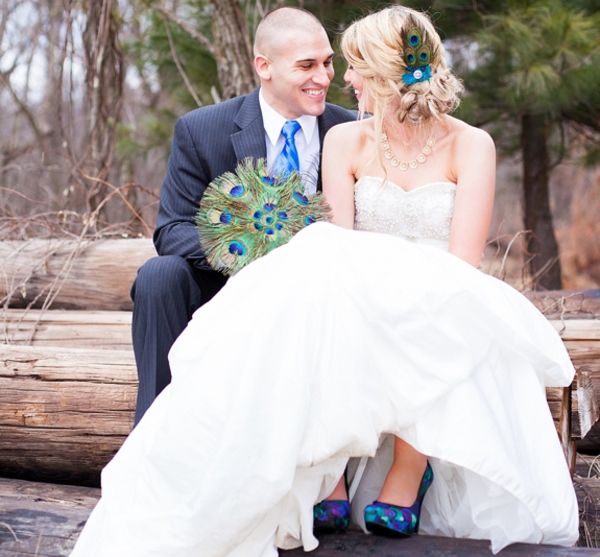 Attach elegant peacock feathers to wedding invitations for a royal look. You can opt to tie or glue the feathers to the invitation card for an instant transformation.
How about wearing a shoe inspired by the peacock design? There are plenty of these to choose from, including painted shoes and ones with peacock feathers attached near the toe or ankle area.
A peacock feather centerpiece would look great for your peacock themed wedding. This centerpiece can by anything from a vase with a single peacock feather to a more elaborate design featuring a beautiful combination of flowers and feathers.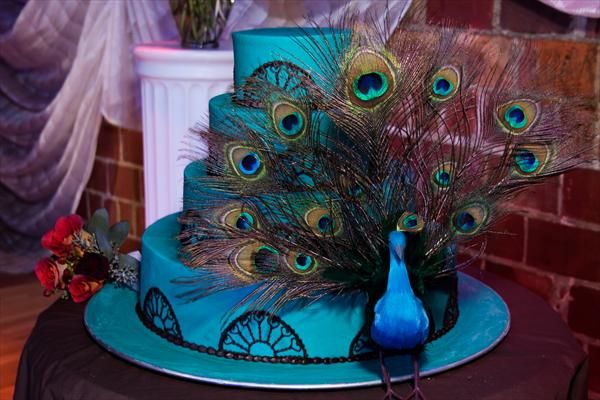 You can opt to insert a few peacock feathers into the traditional bouquet carried by the bride for a colorful twist. You can also go for a peacock feather fan instead. Improvising further, you can also opt for a peacock themed gown for the reception.
Some of the other ways in which you can infuse the peacock theme into your wedding include decorative peacock cake toppers, peacock design based candle arrangements, peacock boutonniere, and peacock ball ornaments (including colors).
See, it does not take much to plan a peacock themed wedding. Just make sure you remember the basic colors and designs to work on. Once that is done, you can start to infuse the peacock design in several small as well as large elements in your wedding.
Summary
Peacock themed weddings are becoming very popular owing to their colorful atmosphere. If you are interested in planning a peacock themed wedding, then take inspiration from these tips to make your wedding all the more colorful, vibrant and joyful.