Indians prefer to hold wedding ceremonies as auspicious mahurats happen in mid October. Choosing the décor for winter weddings can be tough, so here are some unusual ideas that are suitable for weddings at this time of year: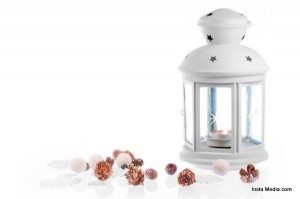 Diyas, Lanterns and candles:
This requires a little extra planning abut is the prettiest décor idea for weddings in winter. Using lanterns with real flames can add warmth to an otherwise chilly evening and night. Get your wedding planner to ensure that they are replaced and lit at all times. Use colored candles or diyas around the mandap.
Sparkling crystals:
Place crystal centerpieces on the guest's tables, you can also opt to install a huge crystal chandelier or better yet, why not go for both ideas at the same venue. The crystal that your use on the tables can either be a single piece that has a unique design or you can use smaller pieces that offer a more subtle look. Renting a chandelier will be a cost effective way to decorate your room.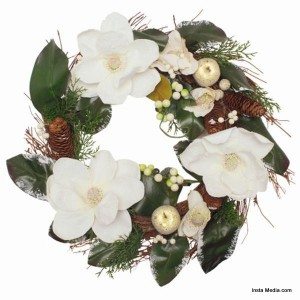 Go Green:
Green is not one of the usual wedding colors, but you can incorporate it by adding a green wreath with white flowers around the mandap. You can place potted plants around the space, pick those plants that have am exotic look to them or have flowers on them. You can place small potted plants or bonsai pieces on the center of the guest's tables.
Floral decoration:
Traditional Indian weddings are always flooded with flowers, but instead of the usual marigold and roses, use other flowers that may be in season. Look for Gazanias, lilies, phlox, mid day flowers so that you can be unique.
Ice sculptures:
The fire with ice theme perfect for winter, here you can place ice sculptures and contrast them by placing diyas all over the place. Match red and orange décor with those that are white to add even more contrast where the subtle meets the vibrant.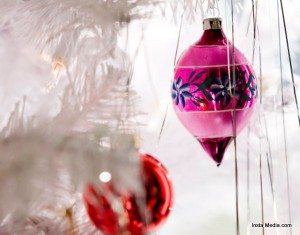 Fairy Lights:
You can give you wedding a minimalist look by pairing fairy lights with net decorations, this simple look is a world away from the mélange of the typical loud and garish wedding decorations.
Bon Fires:
Arrange for a bonfire if your reception will be outdoors. You can keep things informal by sitting around the bonfire instead of the stage. Make sure that the guests are seated comfortable by placing curved sofas, they will stay warm and you can also add a round of Antakshari to the festivities.