Many brides stay in confusion when they are not able to find the right pair of shoes for their wedding. It can be embarrassing when your wedding shoes do not look fabulous in that shoe shot. Since every detail becomes known, it is important to match your wedding shoes with your dress, flower bouquet, and accessories. However, you simply do not get what you want at times. To tackle such issues and save time on finding that exact shoe you want, simply follow these shoe hacks.
Flower or feather clips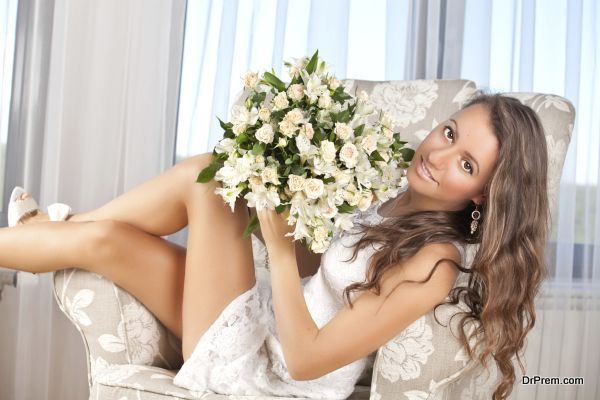 Do you know you can pick any average shoe for your wedding day? If you are laughing, then check out this trick. Get a regular shoe and just select a beautiful flower clip to attach on top or side of it. To make it more elegant and classic, you may also use a beautiful feather clip. Your simple shoes will become extraordinary in a minute.
Custom painted shoes
Did you think that you could get your slip-ons painted with your love story? Take your footwear to a custom painting store and get your love etched out on it. While you will have the most comfortable pair of shoes to wear on your special day, you will also love keeping them with you for life.
Custom decals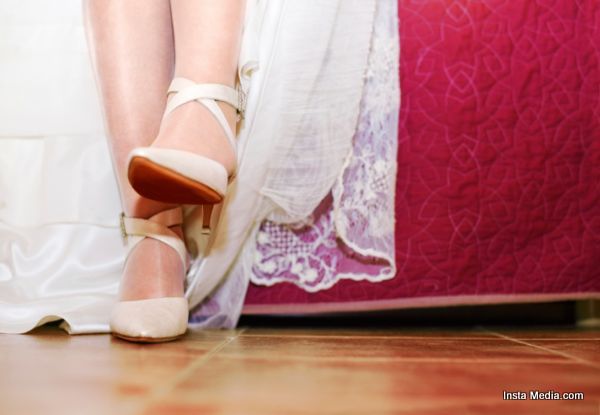 If you feel you have almost the right shoes but it misses a personalized touch, then get personal decals made to be added to your shoe sole. Without spending much money, you will be able to flaunt a special pair of shoe.
Leg warmers
While not every bride would like to wear leg warmers on her wedding day, it can be a great add-on to your shoes. While they can enhance the looks of your shoes, they can also keep you warm and comfortable during a winter wedding.
Laced heels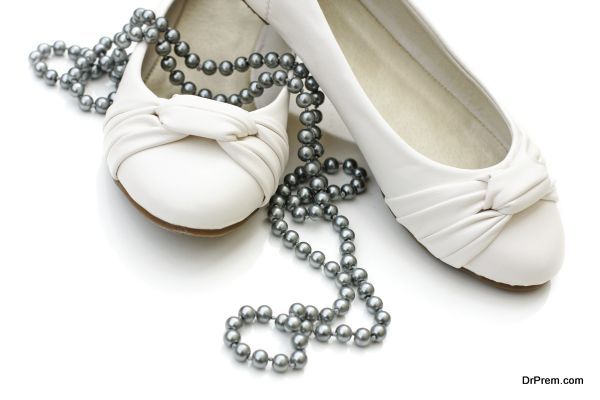 Another cool wedding shoe hack is to use some laced stuff and glue it on the heel of your shoe. You can pick something like a flowery lace in matching color of your shoe. It will not only cover the heel stylishly, but will also make the entire shoe appear special and elegant.

Finding a proper wedding shoe can be a big task for brides. Thus, it is better to use some shoe hack and save your precious timefrom searching for a good pair. Try using some lace, clips, or custom painting.