What's more magical than saying "I do" during the festive season? Imagine a groom in a black tuxedo, standing next to his bride in a cozy fur wrap. Sounds like a scene from a classic winter wedding, right? Even if you're planning a perfect winter wedding, then you must consider the following must-have essentials to turn your special day from normal to a fantastically classic wedding.
Send invites on time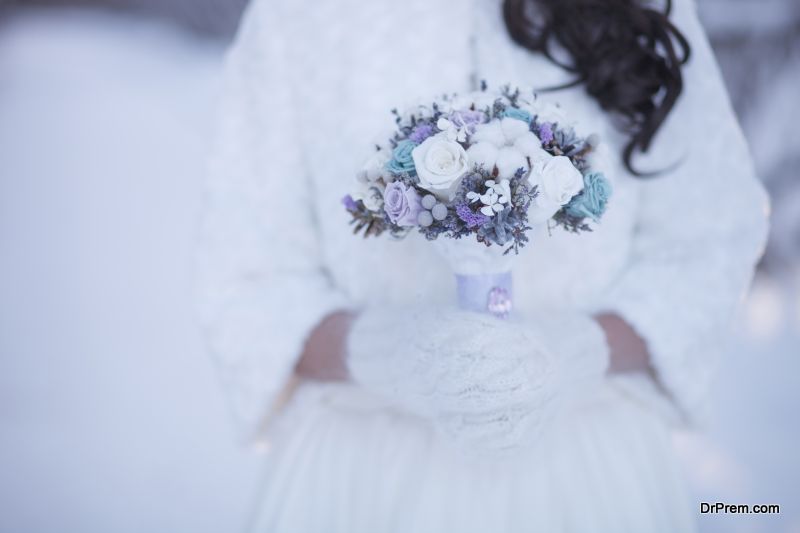 Usually, people's diaries are pretty filled up during festive season due to vacations or any other plans with their family. Don't let your invites be an afterthought – as your guests won't be able to take out time especially at this time of the year. So, make sure that you invite every guest on time. This will ensure that your wedding is at the top of their priorities.
Cozy venue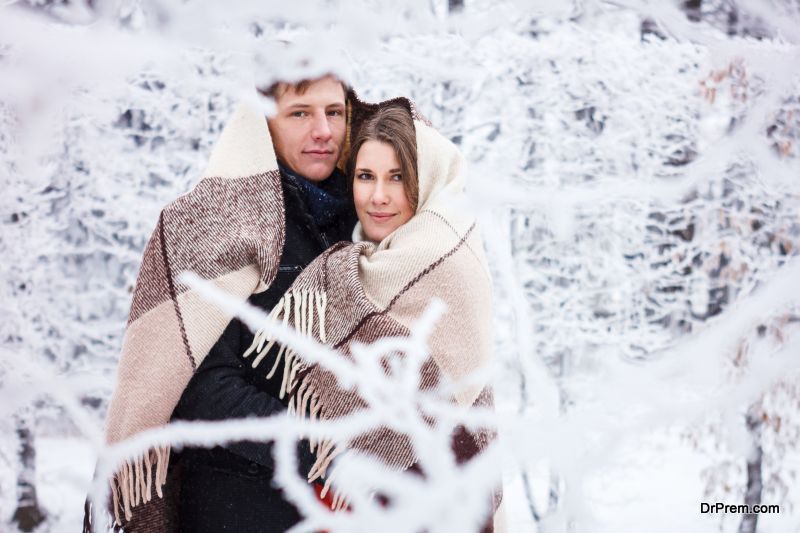 It's quite obvious that your venue must be at a place that can accommodate your every need and requirement inside, in case it gets too cold outside. A wedding venue with cozy interior, warm furnishings and appropriate heating and cooling systems would indeed be a perfect choice. This will give your winter wedding an intimate and inviting feel.
Your dress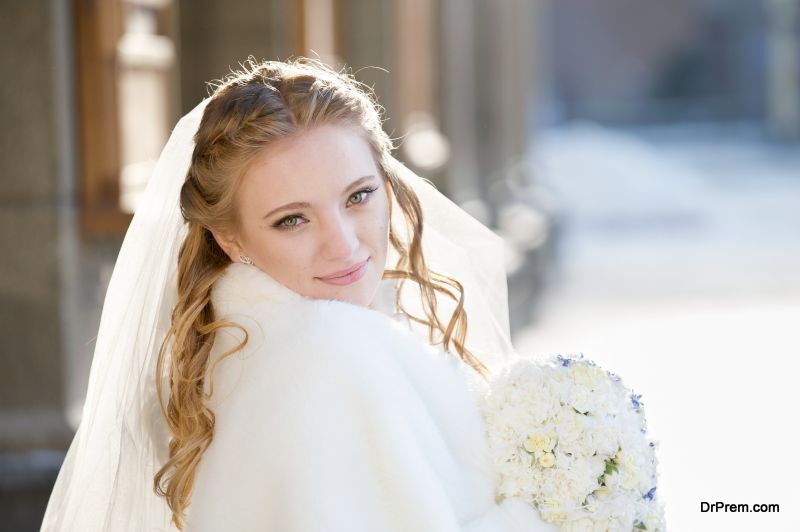 Next is to think about your dress. Both bride and groom need to feel comfortable, stylish and warm during a winter wedding. If your wedding is in the winter season that doesn't mean you have to load yourself with excessive clothing and look like an Eskimo. You can consider help from a good stylist for stylish yet cozy dresses. For instance, a groom in a black tux with a black bow tie would look handsome. On the other hand, the bride can complement her white wedding gown with a white fur wrap.
Reception decor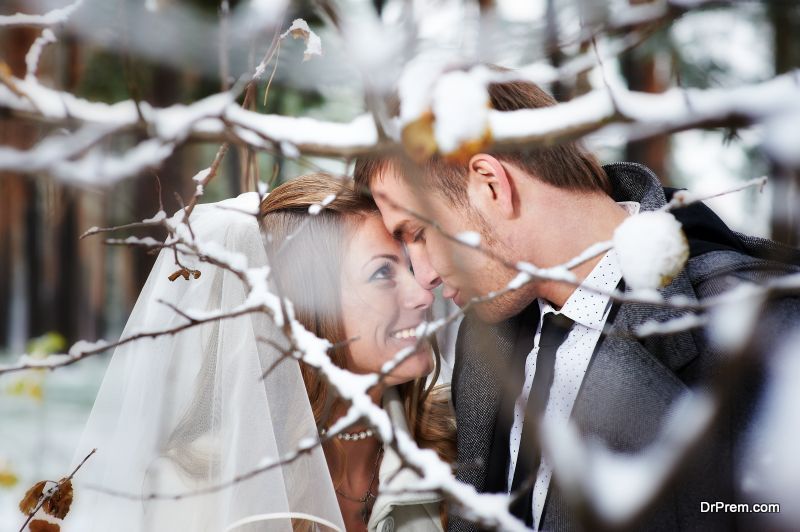 If your wedding day is around Christmas, then you can decorate your reception venue with festive-themed decorations like a Christmas tree and other decorative lighting fixtures. You can also leave your guests Christmas gifts under the Christmas tree. This will add a magical touch to your wedding and of course, your guests will also be happy to see such a delightful wedding reception. However, if you're not a fan of embellishments, then you can go for a simple monochrome style wedding theme.
Snowflakes and seasonal flowers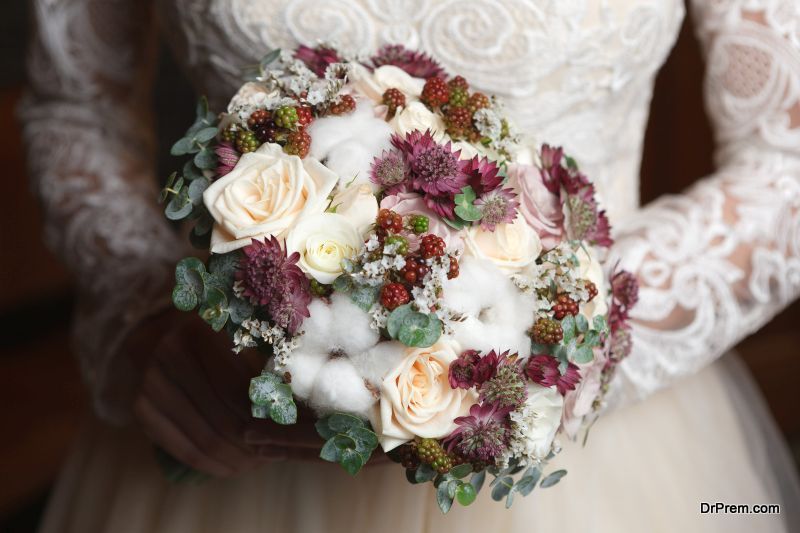 To match the Christmas theme, you can decorate the interior with snowflake-like embellishments. Keeping the season in mind, you can also pick suitable seasonal flowers that go with your floral wedding theme. You can also use similar kind of designer craft items to complement the style of the reception decor. Some of the appealing winter decor items are pinecones, lavender partridges, and sage for a romantic wedding decoration.
Appropriate photographer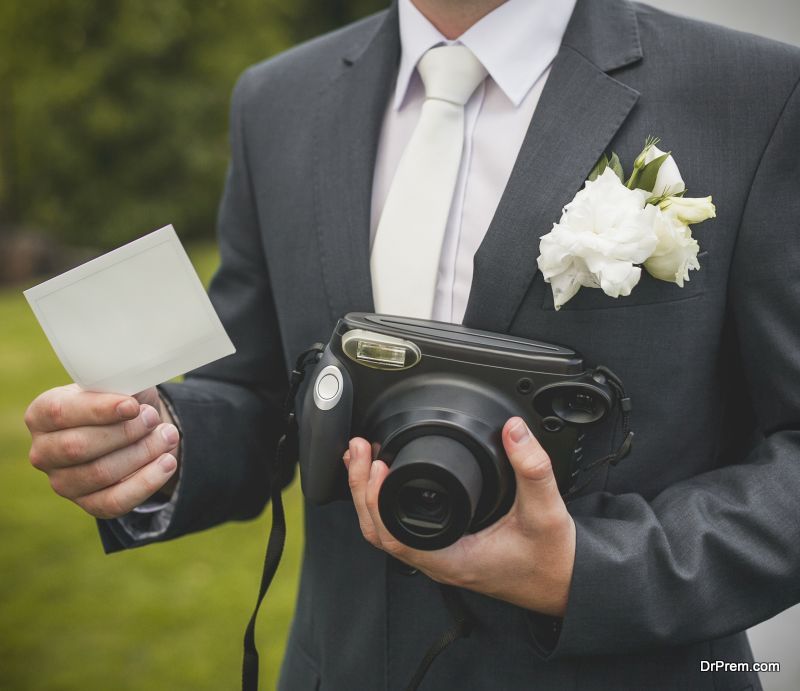 For perfect wedding pictures, you must choose a photographer who knows well how to take lit shots both indoors and outdoors. Your photographer must be flexible to work with any sort of lighting conditions. For instance, if the weather not suitable for outdoor photography, or there is not enough daylight, the photographer must be prepared with a better alternative solution.
Food and drink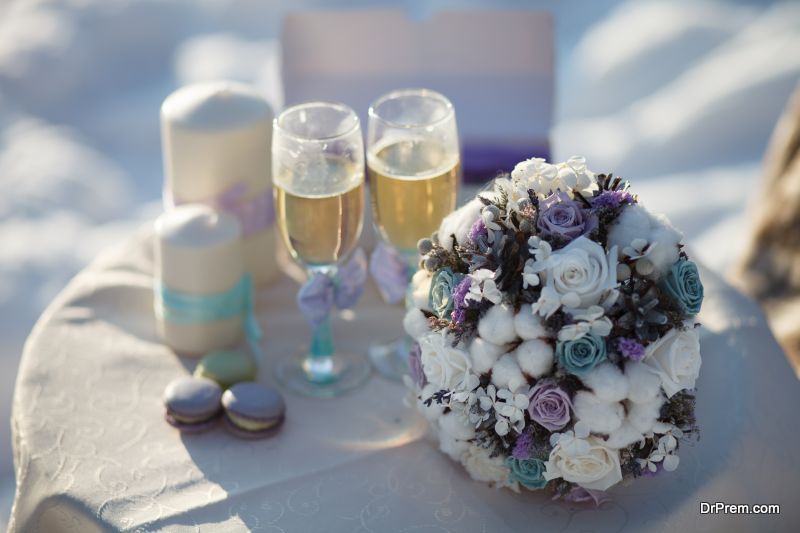 During the festive season, your guests will definitely love loads of Christmas-inspired delicious food and drink. You can serve your guests with mulled wine, hot chocolate with marshmallows, or Christmas rum punch. For kids, more sweets and sugary food items must be included in the menu. Moreover,  for guests who crave for meat, you can serve them with piping hot roasties and other delicious meat recipes.
Winter weddings may have limited day hours and extremely cold winds, but you can give make your special day even more charming by following appropriate wedding essentials tips.