If diamond rings with the yellow gold band or let's say white is all what you have imagined presenting to your would-be wife, then you should certainly think twice as there is a really special wedding ring for you. The ring is heralded as the "The world's first all-diamond ring" by the manufacturer and will cost approximately $60 million and weighting in at 150 carat. The ultimate creation of Mohamed Shawesh of Shawish Jewelry is an incredible benchmark in diamond jewelry concept.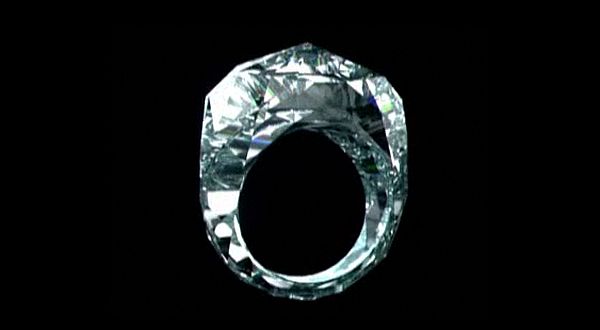 This ring can't afford to come into the category as one of the many ubiquitous 'diamond ring' as the entire ring is carved out of a giant diamond. President Mohamed Shawesh claims about the ultimate artistic challenge in the making of this beautiful ring. The idea behind making this amazing ring was based upon using lasers to the cut the giant stone and form a crown of the ring structure. In the same way, the outer stone was shaped and thus, this masterpiece was created.
Diamonds possess a very intricate molecular structure and thus it needs an equally complicated possess of cutting and chiseling the stone. Shawish's attempt in making a ring made up of all diamonds is bold step in making of wedding or engagement rings and is expected to be chased by many in the industry in the future. This arduous creation from Shawish jeweler is an ultimate piece of art and was recently shown in Baselworld. So, if you are to propose someone with the so called 'Diamond ring' and calls it a unique proposal… you might a take halt and think about this 'World's first all Diamond ring'.
Via: bornrich