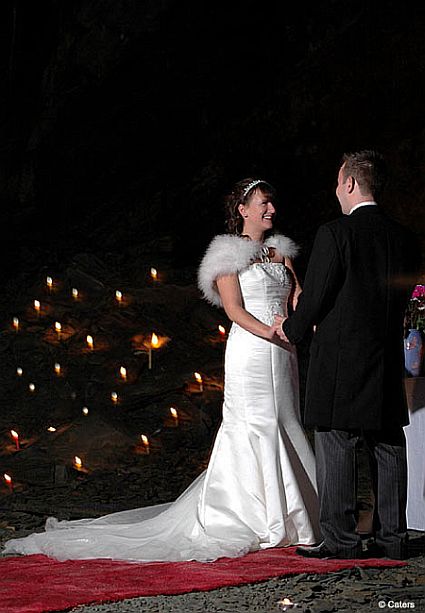 I don't think, to prove your love you have to go 500ft. below ground. I'm not talking about my courtship but the marriage of this couple, who went 500ft. down to get married in a cave deep within the Llechwedd mine in North Wales.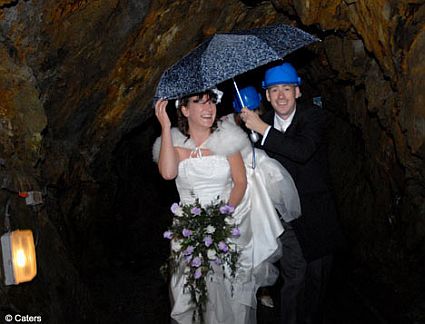 Kerry Bevan (bride) and Wayne Davies (groom) wanted to do something unusual for their big day – therefore, they spent £560 (around $1,126) to hire this mine as their wedding chamber. Kerry was in her traditional white bridal gown (costing $1,407 approximately) and Wayne was in his smart morning suit but they had to put on hard hats and wellington boots.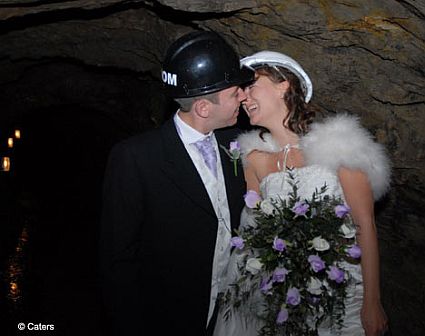 The journey upto the aisle started with eight-hundred metre ride through tunnels and caverns on the old battery-electric locomotive Miners Tramway. Wedding included only fifteen guests in the middle of them their two sons were also present.
Source: thisislondon