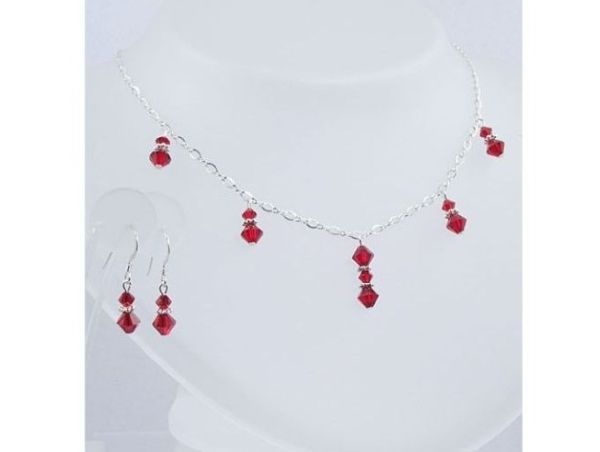 In any wedding ceremony, all eyes are on the wedding couple. Everyone wants to see how they are looking together. In the couple also, it is bride that attracts the maximum attention. She is the source of attraction of the whole occasion. In such a time, she has to look beautiful. People will not only notice her face, but also her dressing sense. What she wears is equally important. One should know that for any girl, jewelry is the most desired thing. On a wedding day, she should wear the best jewelry, which is actually not the one that is expensive, but it is the one that makes the girl look beautiful. It should be affordable so that it can suit the pockets of all people. There are many different types of jewelries available in the market. If you go and have a look on them, I am sure you would get confused. To help you to overcome such confusion, we have mentioned a list of perfect jewelries. The list is as below:
1. TDW Princess Diamond Bridal Ring Set
Price: 449.774 USD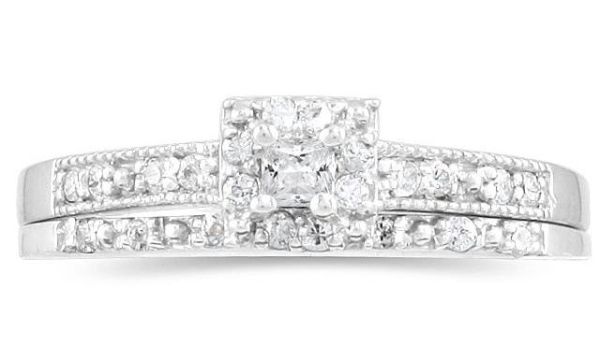 This white gold princess diamond bridal ring is very famous for its special cut diamonds. These diamonds are of unique shape. This thing can be seen in the above picture too. In the center of the ring, you would find a big square. This square has many small diamonds that surround the inverted pyramid shape diamond in it. This is the beauty of this diamond ring.
USP: TDW Princess Diamond bridal ring set is different from others. It is so different because of its unique design and shape. It uses 10 Karat white gold. This type of gold is very hard. As it has more alloy content in it, it is much whiter than other such rings available in the market.
Pros and cons: You won't find all such rings easily in the hands of any person. This makes them unique. White gold is very shining and adds beauty to the diamond in the square. Pure and shining diamonds have been used in designing these rings.
2. TDW Bridal Set
Price: 372.941 USD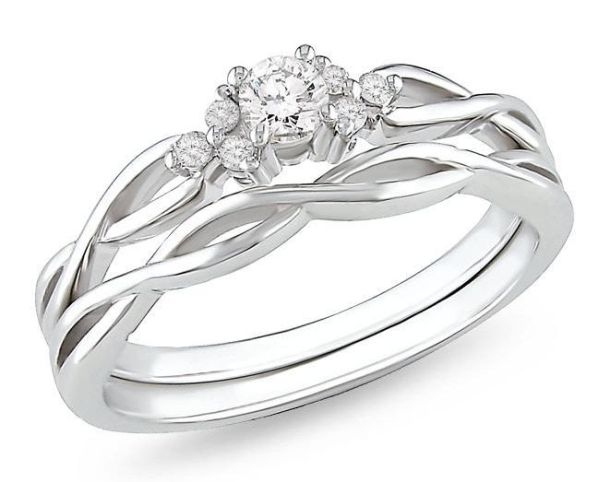 A ring with a round cut diamond is always in demand. It is an evergreen design that will never lose its market. All people love to have such shaped rings. They look very classic and have maximum brilliance. On the side it has six diamonds, three on one side surrounding the one at the center.
USP: This ring is famous for its classic shape. Even the white gold used in this ring has a sense of uniqueness. The way the ring has been designed is really very good.
Pros and cons: Being 10 Karat ring, it is quite strong. Such rings are not affected much by small hurts. These rings are very durable too. This is the main feature of these rings.
3. TDW Diamond Bridal Ring Set
Price: 539.149 USD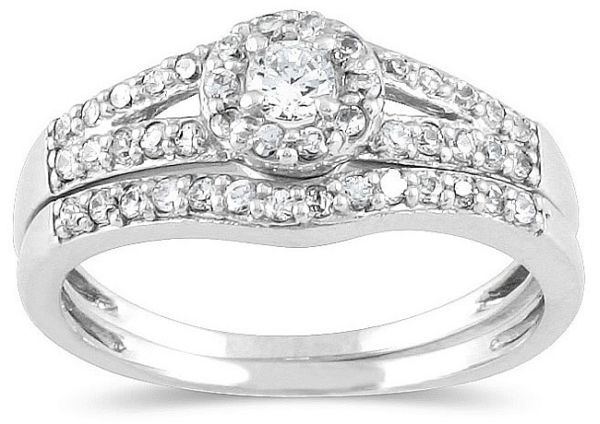 After looking at the diamonds of this ring, only one thing will come out of the mouth wow! With so many diamonds on each side, and a big one at the center, it is a real ring that everyone is seeking of. It will surely show the kind of love you have with the person wearing this ring.
USP: The uniqueness of this ring lies in the number of diamonds in the ring. This ring is little bit expensive, but the cost is totally proven by the diamonds. If you don't bother about cost, then this is the best bet.
Pros and cons: Different diamonds of different shape may look quite strange, but they have been placed so well in this ring, that they look really very cool. The big diamond at the center is the major source of attraction. Every one will be going to praise you in the party you wear this ring.
4. Crystal Flower Girl bracelet
Price: $24.00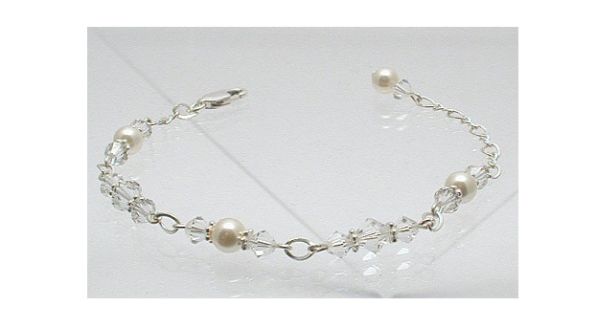 In any wedding occasion, not only hands but arms should also look beautiful. Bracelets add beauty to the arms of a girl. It actually gives a gorgeous look to the bride. This bracelet is available in both silver as well as 14 Karat gold. According to your wish and budget, you can choose any one. Both will equally look beautiful.
USP: This pearl bracelet is very unique. You can add pearls of any color of your choice. Designers have given you the complete freedom to make the best bracelet for you. You can also increase or decrease the length of the bracelet. This is another feature of this kind of bracelet. Such bracelets are also known as customized bracelets.
Pros and cons: Crystal flower girl bracelet is totally customized bracelet. According to your choice, you can design the bracelet. You just have to pay $2 for an inch of extra length you want to add. This makes this bracelet very affordable in the complete range.
5. Swarovski Crystal Bridal Hair Comb
Price: $42.00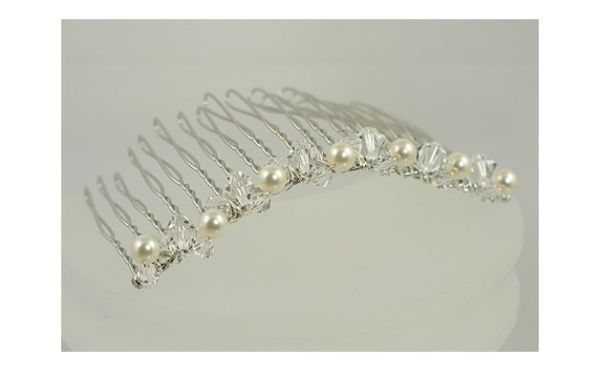 This crystal comb is very different. It has seven pearls. You can add or remove any number of pearls from this comb. It can be worn both as side comb and tiara comb. This comb is totally user friendly comb. Many girls like to have such combs that can give them the unique look and this is one such comb.
USP: This customized pearl comb is very beautiful accessory for the occasion of marriage. You can have these combs in both gold and silver. This is the best thing about all such combs. According to your budget, you can have any kind of designer comb. Gold combs may look attractive, but are little bit expensive.
Pros and cons: This 3 inch flexible hair comb is very beautiful. It will surely add to the beauty of the girl wearing this comb. It is available in various colors and designs. According to your wish, you may get the comb very easily.
6. Swarovski Crystal bridal side combs
Price: $45.00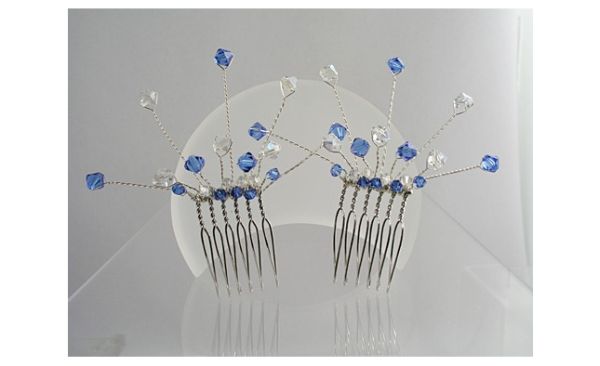 This is small sized crystal comb for young brides. It is available in many different colors and can be worn by the girl on her wedding day very easily. This comb is very much in demand these days. It gives a royal feeling to the girl wearing this comb.
USP: This comb has crystals from 4 mm to 6 mm. You can have any number of small or big crystals in it. This comb can be purchased in both gold and silver. According to your choice, you may select any one out of it. Both are equally good. It is up to you what you want.
Pros and cons: It has sapphire and crystals on a 1.25 inch side comb. These sprays range according to your choice. You can have them from 0.5 inch to 1.25 inch. These can be moved to create any shape you want. This makes them quite flexible.
7. Sterling Silver Necklace
Price: $25.00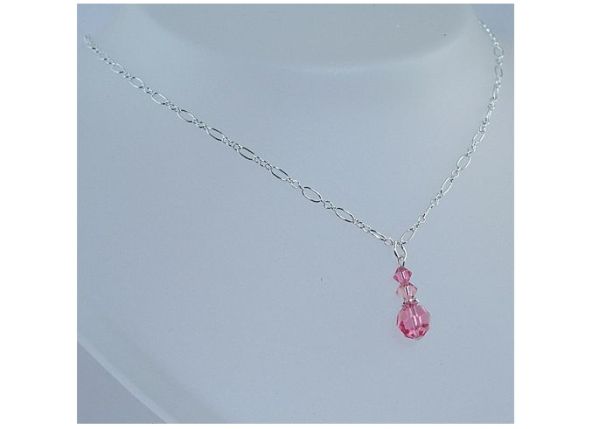 Necklaces are the beauty enhancers for any girl. They look very good. They make the bride look awesome. This kind of stylish necklace is available in both silver as well as 14 Karat gold. You may also alter the karats of gold according to your choice. If you want to make the necklace in small budget, then you may chose silver or 10 karat gold. This way you may save your cost too.
USP: This is actually an eighteen inches necklace that can be extended shorter or longer. According to your need, you can have different sizes. This necklace has 4 mm to 8 mm crystals that give it a design. These crystals are actually the main source of attention.
Pros and cons: This necklace is available in both gold and silver. It is the main feature of this necklace. It is totally customized necklace that can be bought very easily from the market. If you want to gift someone, you may order the necklace on internet too. While going for online purchase you are eligible for some discounts too.
8. Sterling Silver Chandelier Earrings
Price: $30.00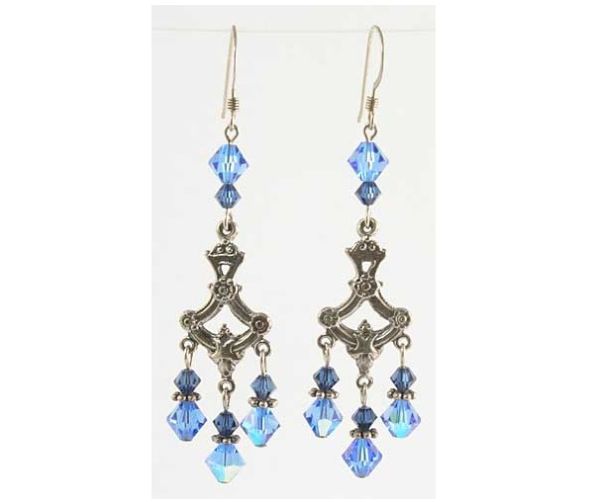 These silver chandelier earrings are earrings of very superior quality. These are good earrings that any person would surely be looking for. Such earrings can also be ordered over internet. This way, you can have the customized earrings of your choice. Crystals in the earrings and the way they are kept, give them the unique attention.
USP: This is actually an Austrian Swarovski Crystal Chandelier Earrings. These kind of earrings are available very rarely. Here on internet, these earrings are available in limited edition. These are currently offered at special discounts due to some promotional offers prevalent in the market. You may go for such earrings without any problem. These are available in two crystal colors. You can select the color of your choice and order them over the internet.
Pros and cons: You may have the best earrings of your choice on the internet. You may go for some large crystal color earrings. These have light blue crystals. These earrings can also be used to gift some one in her marriage. These will really look very good.
9. Sterling Silver Drop Style Earrings
Price: $22.00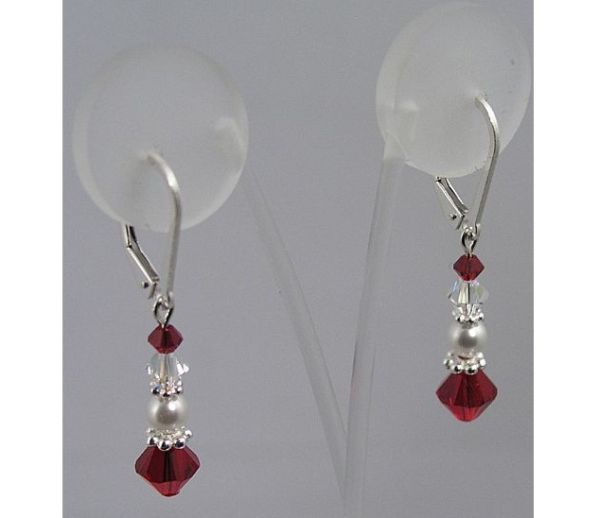 These silver drop style earrings are very beautiful earrings. These have pearl in the center and crystals on both ends. You may choose the crystal of your choice. According to your dress color, you can pick the color of crystals. Crystals of all colors are available in the market.
USP: This is a totally customized earring set. Such earrings are very attractive. These are actually available in silver metal. You may also order these earrings in gold as well as platinum. Platinum is very expensive, so it is recommended to go for white gold. This makes these earrings very inexpensive earrings.
Pros and cons: Such designer earrings are very attractive earrings. These are available very easily in the market. You may also order some on the internet. Most of the designers will offer you such earrings at zero delivery charges. This way you may save on your cost too. You may also order the earrings with different shapes and colors of crystals. This is the biggest merit of such earrings.
10. Sterling Silver Necklace and Earring Set
Price: $39.50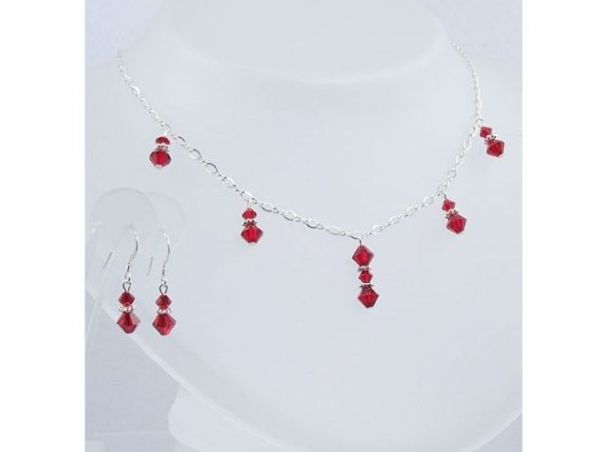 This is a complete set with necklace and earrings in it. Many girls blame that they don't have matching jewelry with them. They are very much confused whether to buy necklace and earrings separately or at one go. This set is the answer to their problem. Just have the complete set and relieve yourself from all tensions.
USP: Such sets are very much in demand these days. They look quite classic as well as trendy. They are affordable too. You do not have to spend a big amount of money to purchase these sets. These are designed keeping your pocket in mind.
Pros and cons: These are very easy to customize. You may like the design of one set while crystals of some other. This is very common and happens with most of us while going on shopping. Designers have kept this thing in mind and have made this set accordingly.
Many people have been seen going for expensive jewelry. They believe that expensive jewelry will always be better. But this is not true. Rather than going for an expensive jewelry, a person should go for the one that suits her the most. You should see that your dressing style and the accessories you wear define your personality. You should be cautious of this thing. Keeping all this in mind, we have mentioned some of the classic and trendy jewelry sets. Brides may have a look over them and can select the one that they like the most. They can also order them over the internet and can get online discounts. If you have some other design in mind and want a set of that particular design, then also you need not worry. You may upload the image of that particular design and may ask the designer to make the jewelry accordingly.