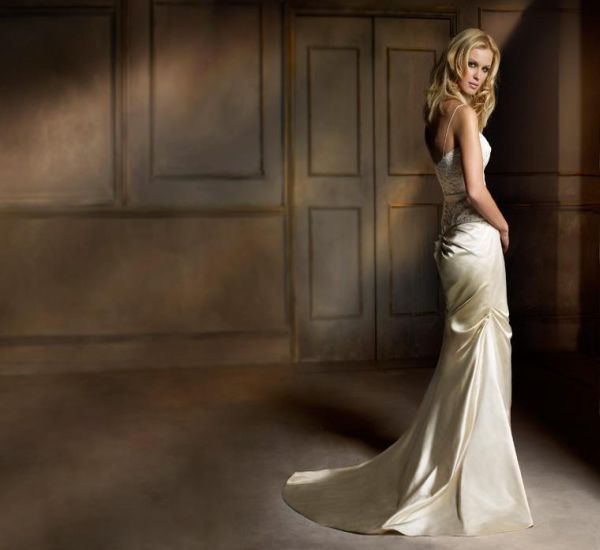 A wedding is a day a woman remembers for all her life. The eminent Caroline Castigliano is known for her exceedingly elite dresses, which blend opulence with tailored designs and are made exclusively for this very special occasion. The dresses are set aside for those who have the dough for a dress that is tailor-made at a boutique in the U.K. Castigliano's dresses have lavish and luxuriousness written all over them. One being a bride must certainly not compromise with the endowment and the style of a dress. The bride donning a Caroline Castigliano wedding dress can feel poise, comfort and aplomb. The elements are vital for her while walking down the aisle towards the new beginning of her life. After all, it's the dress that should appear astonishing from every nook and crook. Listed below are a few dresses which will not disappoint you.
Acapulco & Brazil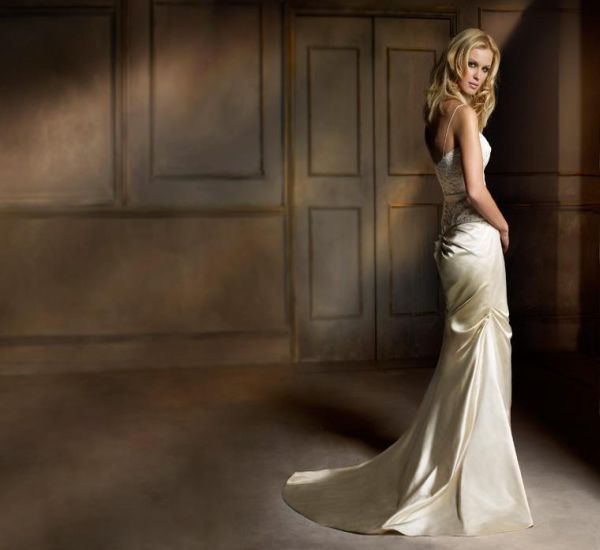 Acapulco & Brazil offers total comfort with a luxurious ambiance. The dress is meticulously handcrafted in England and gives a flawless result. The use of an integral corset assures a perfect silhouette. It offers a sleek couture and perfect designs. They also design keeping the clients' need in view. They exhibit glamor and flamboyance. It is considered as a bridal fantasy.
The Fab factor: The chic corded lace camisole and asymmetrically draped pleats with puddle train illuminates the whole appearance.
Price: $399.99
Buy it here: Shop
Chanel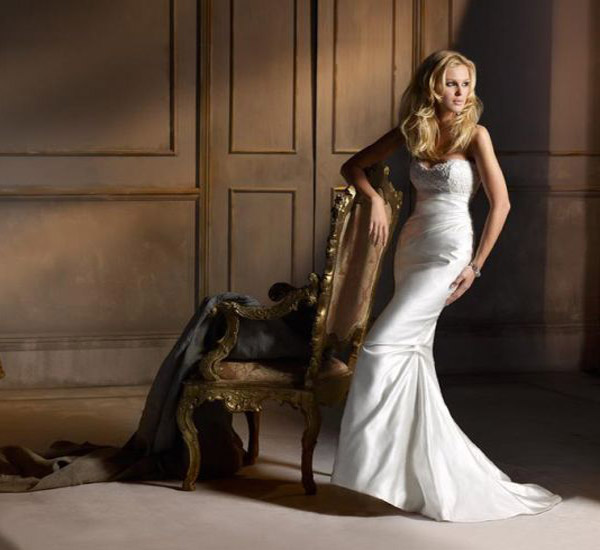 Chanel is designed with sumptuous fabrics and style. It is corseted to highlight the appearance and also exhibits beautiful finishing touches. The fabric used offers perfect comfort and contentment which any bride would look for in her wedding dress.
The fab factor: The stunning soft duchess satin strapless gown flaunts beaded lace bust and the comfort it offers is amazing.
Price: $264.99
Buy it here: Shop
Fiji & Lau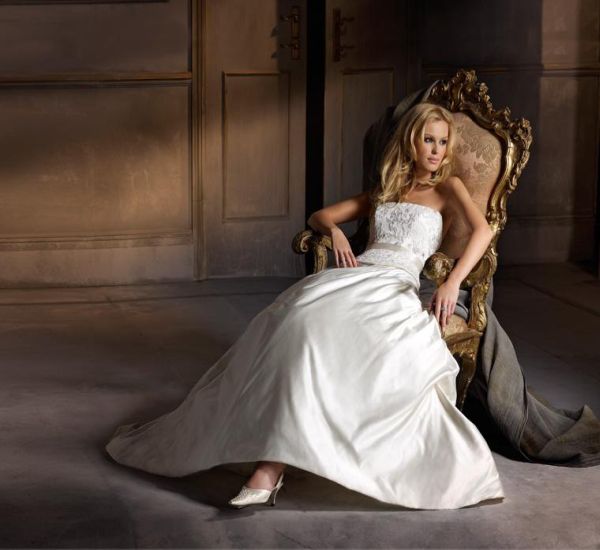 Fiji & Lau is a great collection by Caroline designs. The design and the soothing hues combine to form a flawless combination. It is specially designed to provide a sense of glamor. This full-length staples dress comes with corset and skit for better comfort.
The Fab factor: Ivory lace overlay pixie ear corset combined with an asymmetrically draped duchess skirt create bridal heaven.
Price: $ 292.99
Buy it here: Shop
Mademoiselle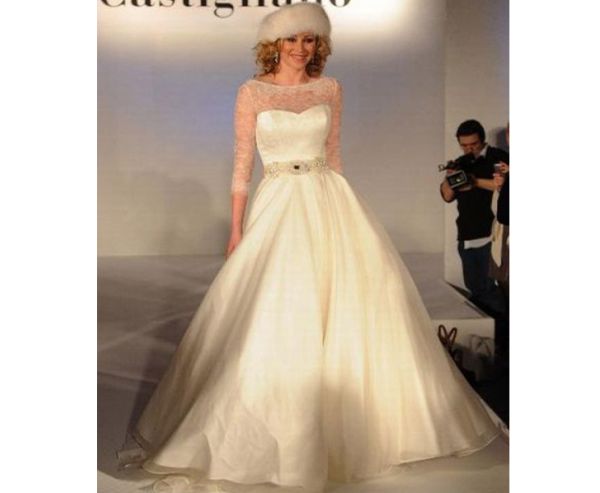 Caroline designs have exhibited effortless grace in proposing this dress for would be brides. With the smooth fabric used, the dress enhances the personality of the bride by giving her a charming look. The dress is made of 100% silk duchess satin.
The Fab factor: French Chantilly lace boat neck bodice with low back and 3/4 length sleeves over 100 percent silk duchess satin corset and circular silk organza skirt.
Price: $ 3,000.
Buy it here: Caroline Castigliano
Aruba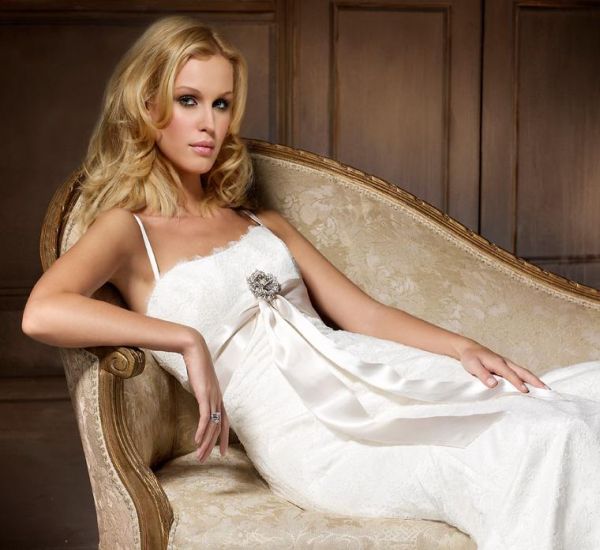 This full-length strapless A-line style dress is one great design. It offers great comfort and fit that brides can ever get. The straps of the dress are detachable so that it can be worn in two ways.
The Fab factor: Chantilly lace empire line wedding dress with long pearl sash, diamond cluster brooch and detachable straps
Price: $ 287.99
Buy it here: SOD
Beauty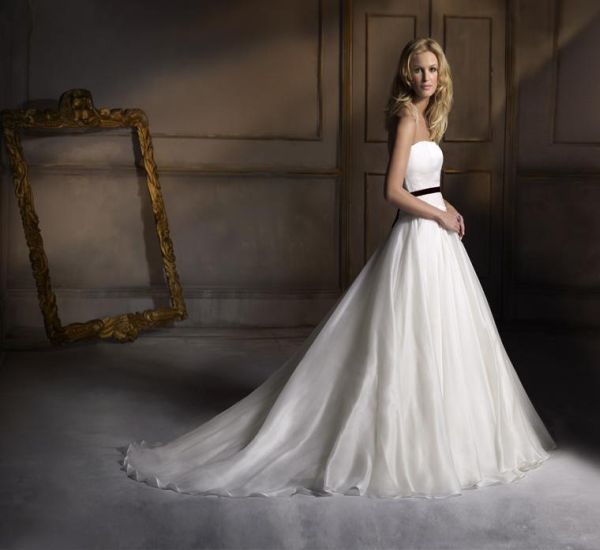 This classic yet elegant dress is perfect for the bride. The dress comes without any kind of sequins or sparkles. To make the dress look more appealing, you can add velvet sash with a Swarovski crystal butterfly brooch. The dress flaunts a duchess satin skirt, and is designed with asymmetrically draped pleats.
The fab Factor: Wedding dress features graceful strapless satin bodice with Chantilly lace waistband and organza tulle skirt with black velvet sash.
Price:$ 303.99
Buy it here: Shop
Shangri-La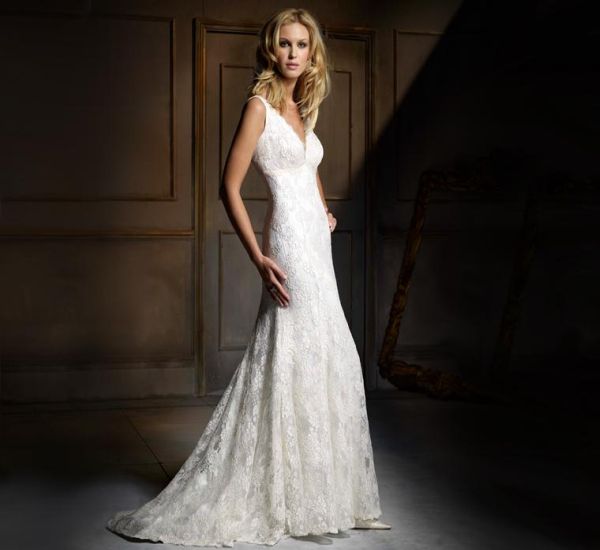 This dress comes with soft V-neck and mocha corded lace giving a luxurious look. The soft paneled fishtail skirt makes the dress look more elegant. This Italian ivory lace gown enhances the personality of the bride.
The Fab Factor: Soft V neck ivory and mocha corded lace wedding dress with soft paneled fishtail skirt and ivory taffeta ribbon under bust trim.
Price:$ 330.99
Buy it here: SOD
Saffron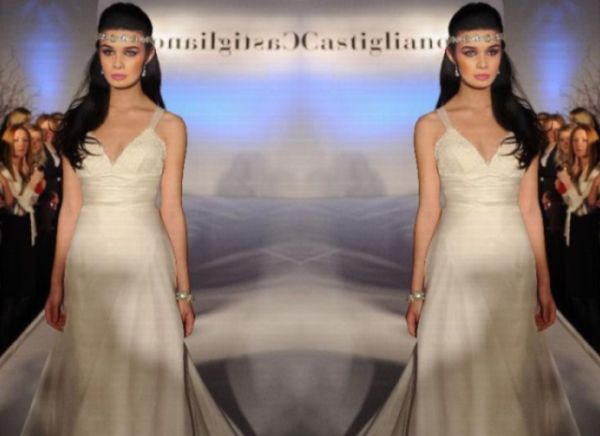 With bias cut and Chantilly lace, the gown is one good collection introduced by designer Caroline. The dress is made of diamante detail and very low back.
The Fab factor: Silk organza gown wth Chantilly lace bust cups, cross over low back detail with fine diamante brooch.
Price: $296.99
Buy it here: SOD
Maldives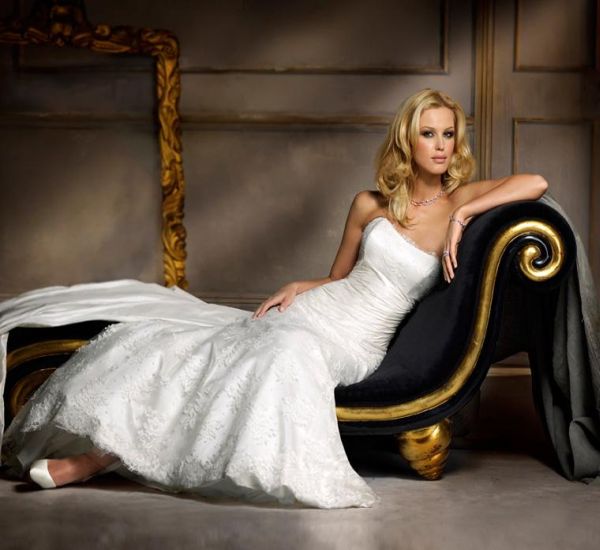 This Taffeta with lace silk dress with fitted bodice makes a bride look more beautiful. A dramatic detachable train with corsage detailing makes the dress appealing. The dress is molded on bust with taffeta textured detail.
The Fab Factor: Eye catching A-Line lace wedding gown with taffeta midriff and detachable taffeta train.
Price: $336.99
Buy it here: SOD
Caroline Castigliano BRIDAL Style Beautiful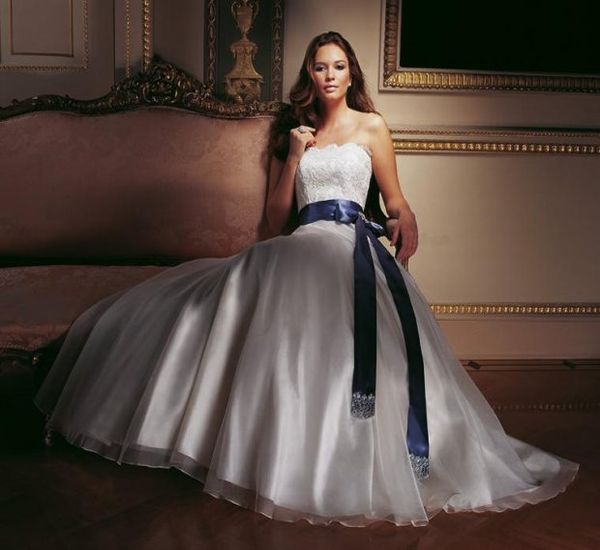 The dress has a black velvet waist ribbon to make it look more elegant. The dress is extremely pretty and is specially designed from bride's pint of view. The fabric used is smooth that gives great comfort and luxurious feeling.
The Fab factor: Girded with navy blue, decorated at the ends of ribbon Beautiful dress consists of lace bodice, and a spreading bottom, ballroom worthy creation.
Price:$ 323.99
Buy it here: SOD