Celebrity and Royal Weddings are nothing less than a dream. Such occasions mean the best of everything from food to dresses. The style graph escalates with the presence of many famous personalities who adorn costumes created by top-notch designers. But even bridesmaids are stealing the spotlight as they wear sexy outfits and walk down the aisle with the bride-to-be. Below is a list of some celebrity bridesmaids that looked stunning in their gorgeous dresses:
1. Tori Spelling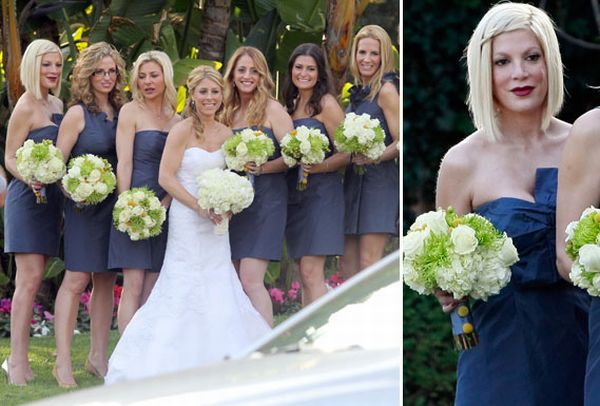 The wedding
Tori Spelling made a captivating bridesmaid in Amy Colvin's wedding, who happens to be her best friend.
Dress

The American actress, known for her role in Beverly Hills, wore a silk taffeta bow monde dress that had been designed by J. Crew. The blue color of her gorgeous outfit blended perfectly with the wedding venue that took place at the Beverly Hills Hotel. The bouquet she carried comprised of billy balls, roses, hypericum berries and hydrangeas.
2. Jessica Alba Bridesmaid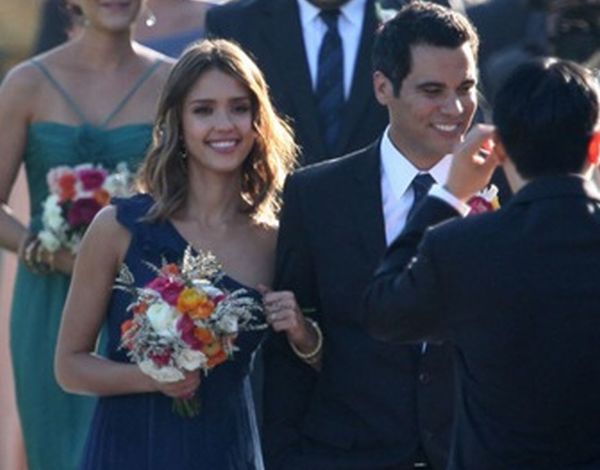 The wedding
The American television and film actress walked down the aisle as a bridesmaid at her best friend's wedding.
Dress
The award winning actress who has looks to die for and is without a second thought one of the sexiest woman in the world, graced the occasion looking absolutely stunning in that flowing gown. She was dressed in a one-shouldered Amsale gown in the color blue and looked perfect as the actress matched steps with her husband and best man Cash Warren.
3. Amanda Bynes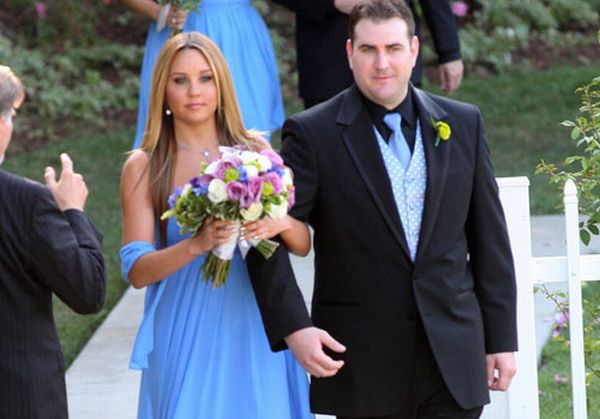 The wedding
Jillian, Amanda Bynes sister, got married to Brandon O' Keefe in Simi Valley, CA, and Amanda walked down the aisle with her as a maid of honor.
Dress
Amanda wore a plain blue chiffon dress and carried a bouquet made of blue and green hydrangea, lavender and white roses. Amanda looked very elegant in her attire and the straight hair accentuated her good looks further. Her blue and silver peep toes blended perfectly with her dress and did complete justice to her overall appearance.
4. Khloe Kardashian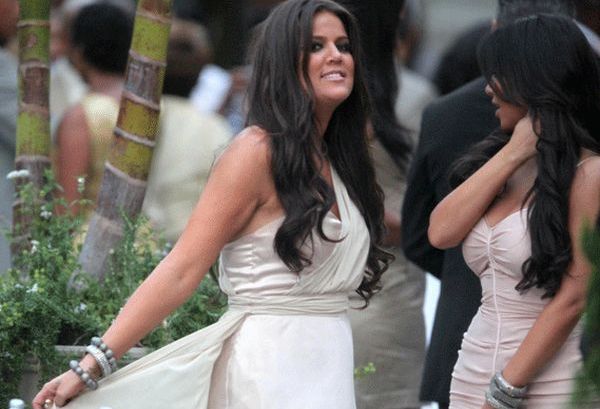 The wedding
The Kardashian sisters are known for their style-coated avatar and how could have Khole Kardashian compromised on the stunning factor on her sister Kim's wedding. She was the maid of honor.
Dress
Khole Kardashian looked like a doll in her custom made ivory colored bridesmaid gown that had been designed by Vera Wang. Khole looked dazzling and nothing less than a dream like her sister Kim.
5. Jennifer Garner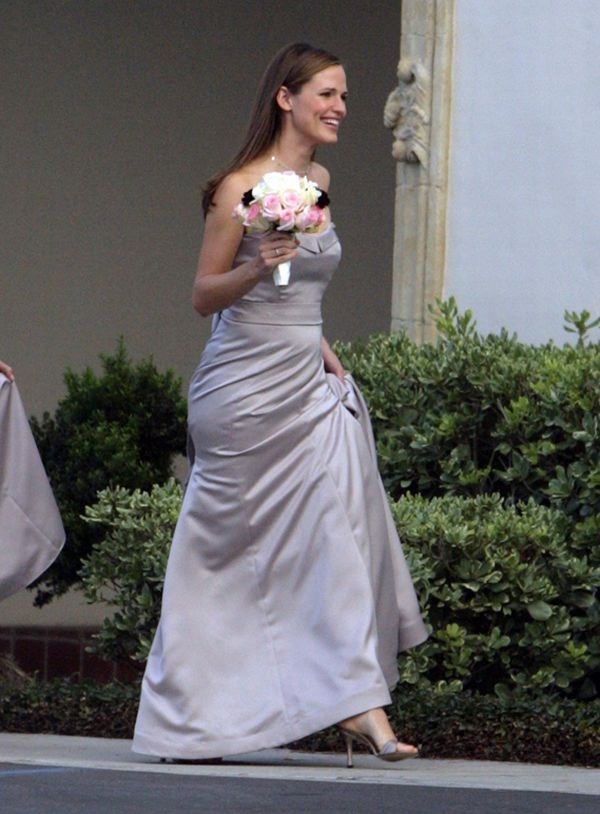 The wedding
Jennifer Garner was seen in a lovely bridesmaid dress in Juliana Janes, her friend and producing partner. The wedding took place at Montecito Country Club near Santa Barbara.
Dress
Jennifer Garner claims that she doesn't do justice being a bridesmaid, but we don't agree with her at all. She was dressed elegantly at the wedding ceremony and looked beautiful. She wore a plain gray gown and looked stunning as she walked down the aisle with utmost panache.
6. Rachel Bilson Bridesmaid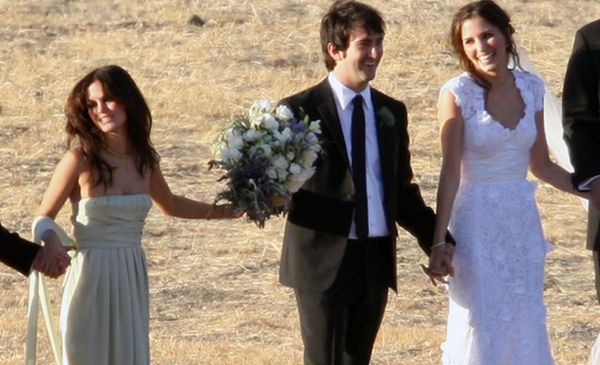 The wedding
Rachel Bilson looked ravishing at her best friend Jill Stonerock's wedding. Her presence held more meaning as Rachel served as a bridesmaid at the wedding of her longtime friend.
Dress
How could Rachel Bilson afford to miss her best friend Jill Stonerock's wedding. She graced the occasion in a stylish manner and designed tasteful green silk and Georgette chiffon dress for bridesmaids that the actress designed along with designer Brian Reyes.
7. Jessica Biel Bridesmaid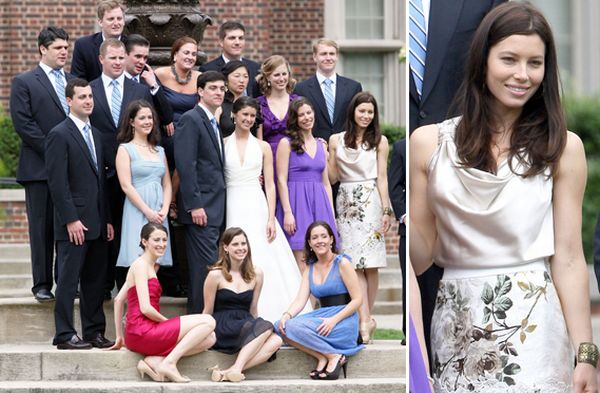 The wedding
Jessica Biel served as matron of honor at a friend's wedding that took place on Bronxville, New York.
Dress
The brunette donned a knee length, sleeveless white frock that looked all the more pretty because of the floral designs on the lower half. She looked gorgeous and wore nude makeup that went perfectly with the outfit she adorned.
8. Ali Larter Bridesmaid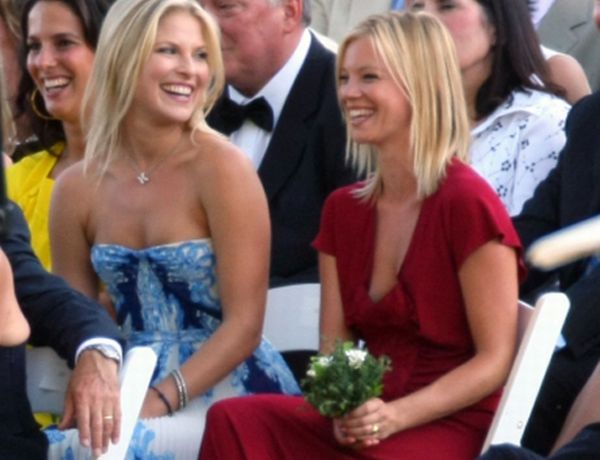 The wedding
Producer Deborah Marinoof's wedding at the Saddlerock Ranch located in Malibu, CA, ranked high on the style graph as actress Ali Larter was one of the bridesmaid at the wedding.
Dress
Ali looked ravishing in a strapless gown that had been specially designed for the occasion by Roberto Cavalli. Unlike most weddings that see bridesmaids wearing traditional dresses, the actress wore whatever she felt complemented her best.
9. Ashley Olsen Bridesmaid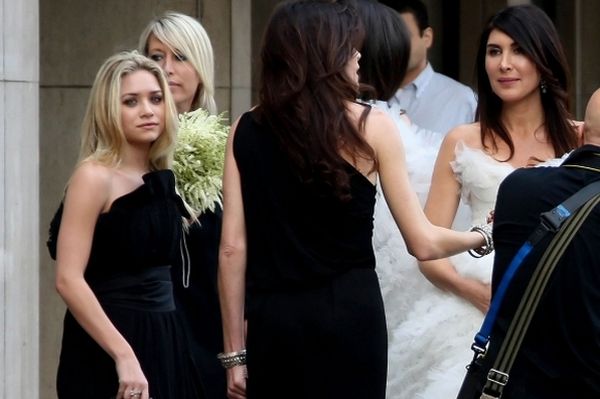 The wedding
Estee Stanley is Ashley Oslen's stylist and what better than having the very gorgeous actress walk down the aisle as her maid of honor at the wedding. The ceremony took place at Cicada in downtown LA and Ashley looked an absolute stunner.
Dress
The American actress, producer co-author and fashion designer adorned a one shoulder black-colored gown. She even got herself clicked with white phantom masks at the party.
10. Kate Bosworth Bridesmaid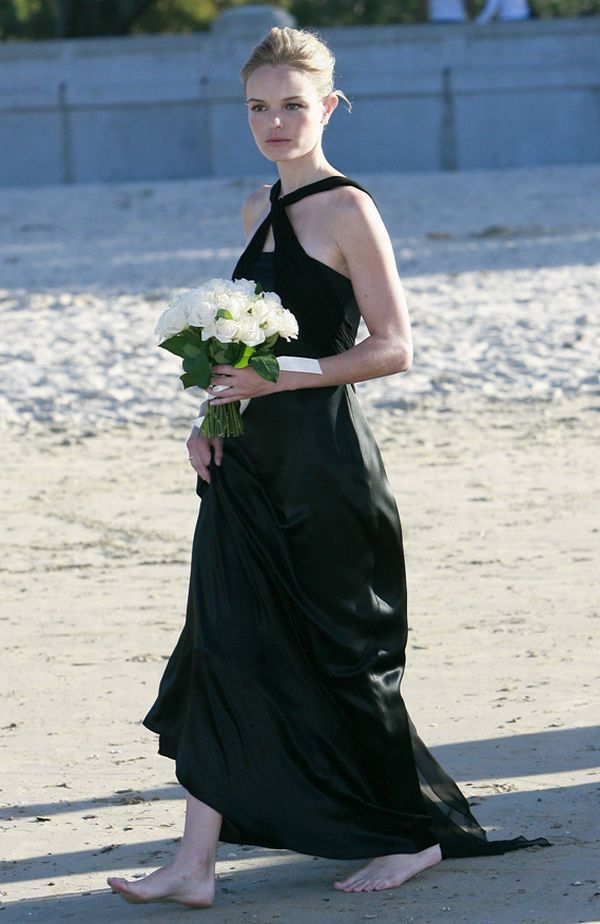 The wedding
Model and American actress Kate Bosworth attended the wedding of her friend, Jackie Louez as a gorgeous bridesmaid. The ceremony took place at Balmoral Beach in Sydney, Australia, where she specially flew to become a part of the celebrations as a matron of honor.
Dress
She donned a beautiful halter-neck bridesmaid dress by Lisa Ho that made her look way too sexy. She looked fabulous in the flowing dress that accentuated her curves.