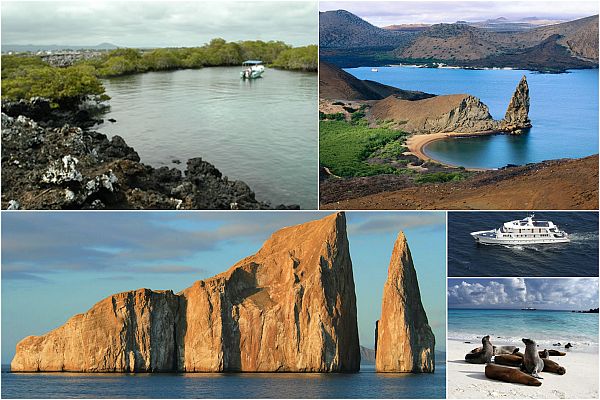 Deciding on a place to go for your honeymoon, might come as a surprise to you plus as an issue. Being gay has still not been acknowledged in a lot of places though. It should not matter not to you and there are plenty other places you could have your honeymoon without hassles. Galapagos is an island so stunning you would have to leave it with a heavy heart. It is serene and spectacular, it is a place you could most definitely forget all troubles. It is romantic and you could enjoy a yacht cruise without the having to have the honeymoon be interrupted by any other hassles. Galapagos with its pristine beaches and crystal clear water is a gay honeymooners' paradise. Although it is comparatively new to the gay friendly honeymoon spots, this cluster of Islands in the Pacific Ocean are sure to take your breath away.
1. Gay friendly staff
With gay friendly staff in attendance all the time, you need not be uncomfortable telling them your needs. The service is first class and honeymooners always have the advantage of receiving a complimentary bottle of Champagne on board. It would be hard to find such good locals around and that is why this place would suit you best. The gay couples are welcomed here without hesitation. You get what you deserve and you would definitely be taken aback by the courtesy of the staff.
2. Haven for nature enthusiasts
These volcanic islands distributed near the Equator is a haven for nature enthusiasts with an abundance of wild life and flora and fauna, not to mention the brilliant photography opportunities the islands have to offer. This place is for all those nature lovers and there is not a split second when they would not be able to enjoy themselves. It is an island which has a lot for everyone to do. There are adorable animals there too which you are bound to remember for life. It is a place which is peaceful you just cant say no to going there.
3. The luxury yacht experience
With two double bedrooms and private baths, the luxury yacht floats through the magical islands in all its glory. If that isn't enough, there is a Jacuzzi and chaise lounge on the spacious decks, a bar, a lounge, and exquisite sea food which seals the deal. Food is also excellent with the chef on board whipping up scrumptious meals, seafood, and even pastries. A good drink and snack are served on board after a swimming or exploring session. You could have your own personal space without any disturbance. You would surely enjoy, there is nothing less to say.
4. Tour services
An appreciable fact about the tour is that it covers a different island every day. With extremely knowledgeable guides who speak very good English leading the way for you, there is nothing you need to worry about. Everything here goes without saying and you need not worry about having missed anything. You would get the chance to visit every place near and in these islands. It is part of the package. The number of things and places to do and visit here is just more than you could take in and expect.
5. Adventure
Activities include snorkeling, kayaking, or swimming in the pristine water's. If you are not game for that, then you can simply sun bathe on the deck with your favorite books from the library or play some board games with your partner, sipping on cocktails. The water is so clear you would have a hard time wanting to get out of it. The weather is suitable too, just carry your swim suit and trunks and dip into the joyous and excellent beauty and entertainment of this place. Meet the gorgeous sea animals that are found in plenty over here. You have sea lions, huge turtles, lovely birds like the blue footed booby bird and iguanas. You have the underground water creatures to enjoy with too.