Wedding gowns are special and become a part of all the memories that a bride weaves on her wedding day. There are a variety of gowns present in the market, which may range from mermaid-skirts to lace-like details. But, there are many who pick up the unusual ones just to look different and make sure their wedding attire has a little edge. Some of them prove to be a real disaster and put the bride in bad light. Below is a list of eight disastrous wedding dresses that you will hate to wear.
1. LED lights Wedding Gown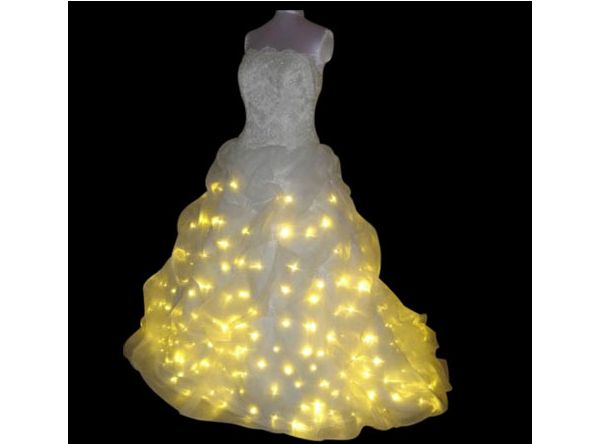 LED lights are a great way to brighten up homes in an eco-friendly way and definitely not meant to be used as an ornamentation option for a wedding dress. 300 lights have been randomly placed on this Illuminated Bridal Gown, which make the wedding gown look all the more hideous. But, if you live in an area where electricity supply is questionable then this dress will definitely serve as a backup to illuminate the wedding venue. We agree that a bride should shine on her wedding day, but definitely not like this.
2. Long Train Wedding Dress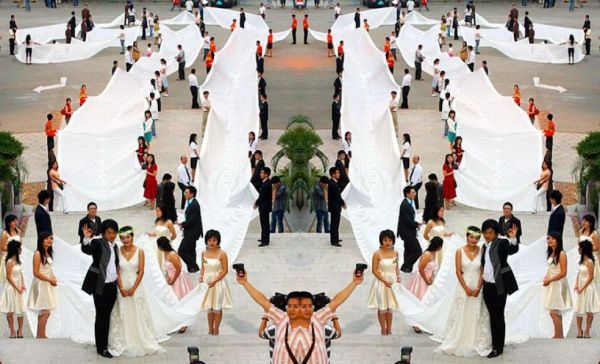 The train of a wedding gown lends elegance, but the same can't be said for a gown that has a train running for a few kilometers. The wedding dress sure looks funny as it looks the whole guest list is busy making sure that the train walks down the aisle with the bride.
3. Sultry Wedding Dress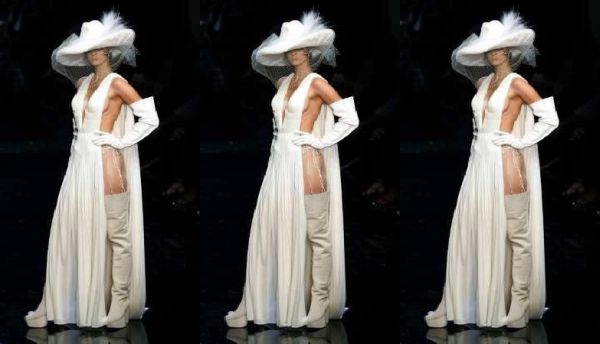 This wedding gown leaves no imagination for human mind. It looks as if strips of cloth have been placed just to hide what is necessary. In this case, wardrobe malfunction chances are quite high. The wedding gown is quite bold and will make the bride look very cheesy.
4. Toilet Paper Wedding Dress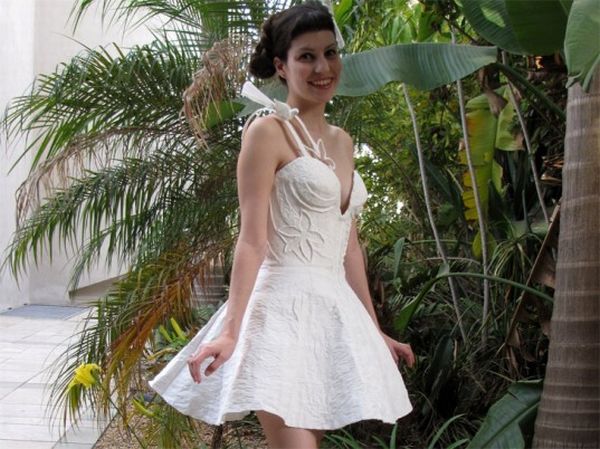 Bringing toilet papers out of the bathroom and directly inside a wedding venue is Cheap Chic Weddings. They host the Annual Toilet Paper Wedding Dress Competition, which sees a lot of creative entries. These gowns look like any other wedding dress at first, but are definitely delicate. But, what happens if it is an outdoor wedding and the bride dons a toilet paper dress while it starts pouring? Oops! I guess then it will be best to flush it down the drain.
5. White Balloon Wedding Gown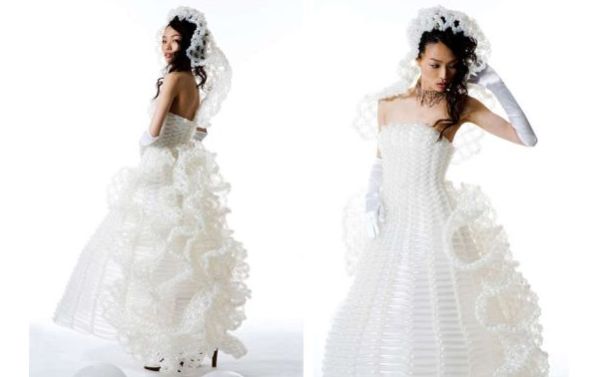 If you thought that balloons were only meant for children and decorating different venues, then have a look at the Balloon Wedding Gowns. The dresses are made using balloons of various sizes and all in the color white. The bride will have to make sure that she keeps away from pointy things or else the gown will go pop-pop in no time. I wonder what happens if these balloons are filled with helium gas?
6. Swimsuit Wedding Dress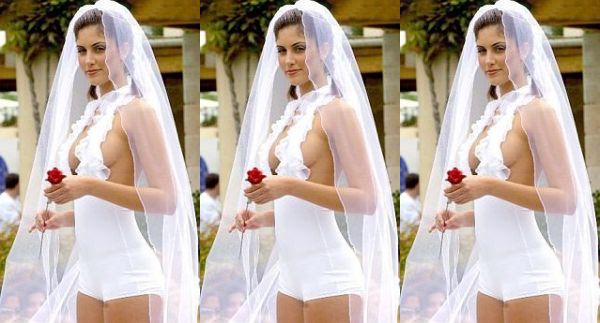 How ugly can a wedding dress get? Well, here is a perfect example, which will definitely make a bride the center of attracting but for all the wrong reasons. The plunging neckline and shortness will leave guests stunned and the bride has to be bold enough to wear something like this.
7. Cake Wedding Gown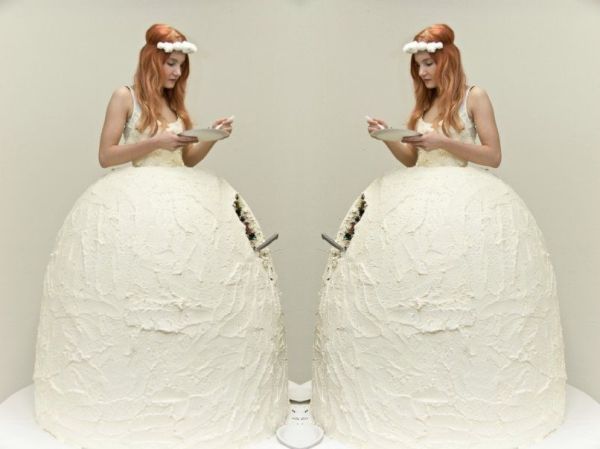 Here is a great way to cut down expenses on your wedding. Why not wear a wedding dress that is actually a cake? This will definitely kill two birds with one stone. The idea sure sounds palatable, but is quite sticky. Who would like to see his bride getting eaten up by guests as they run to get a slice of the wedding cake?
8. Condom Wedding Gown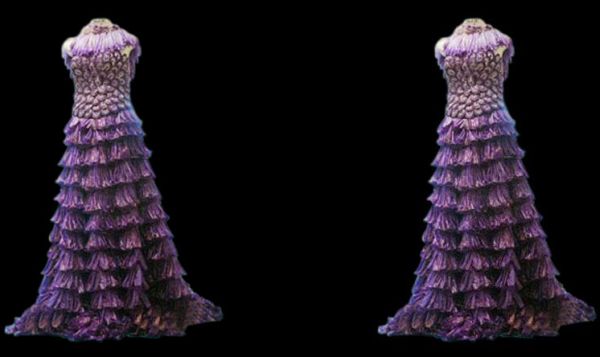 Here is a unique gown made with 12,500 condoms. The condoms were stitched together after individually coloring them. It will be a perfect pick if someone plans to get married on World AIDS Day and pass the message, but honestly it is weirdest of the lot.