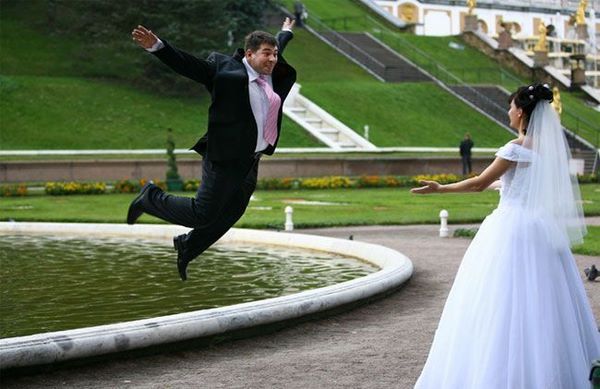 Your wedding is one of the most important days of your life. So, its obvious you want to capture and store each and every memory and record it forever. Here are some expert photographers' views on how to go about wedding photography. Read on to get perfect wedding pictures.
1. "Finalize the wedding day schedule" – Hillary Harvey
Sit with your photographer and decide on a perfect day for the wedding. Some days are more photogenic than the others and issues like these need to be considered while photographing in natural light. It is more important to decide what part of the day you want to have your wedding in. While mid-day sun causes harsh, unimpressive shadows, a late day sun gives a beautiful glow to everyone's faces.
2. "Stick to a schedule"- Alison Clinton
Photo clicking is not a matter of 10 minutes. So adhere to the schedule decided by you and your photographer before the wedding.
3. "Excited guests can disturb photographer" – Sandra O'Claire
Often relatives get their cameras and try to take extra pictures of the couple for their personal collection. It is best to tell people to relax and enjoy the party and let the photographers work their way through.
4. "Talk to the photographer" – Dorie Hagler
The definition of beauty depends on person to person. Before the wedding, do send your photographer a photo of how they want to be presented in the wedding pictures.
5. "Enjoy your wedding and relax" – Alex Fagundo
Though you should take out time to pose for pictures, don't forget that it is a day to be enjoyed with your friends and family. Trust a photographer and do not restrict your time with them.
6. "Hire two photographers" – Chris Leary
Though not necessary but it is good to have another photographer present at the wedding. Not only will that give another perspective to your wedding photos, but also click photographs which the other photographer might have missed. You can always mix and match both the photographers' work for your wedding album.
7. "Ask for help to organize guests" – Erica Natali
It is very important to have someone who can organize people and get them for clicking portraits . This individual can be responsible to congregate everyone, guide them on what shots they will be in, and free them when they are done. Not only will things get smoother, but also quicker and enjoyable.
8. "Do not chase perfection" – Jennyfer Huff
Its okay, if things are not going exactly how you want them to. Ignore the little smudge on your face or any other such detail and continue to have fun and keep smiling. We don't think you want to look cribby and cranky in your wedding photos.
9. "Get clicked before the ceremony" – Ashley Nardello
It is advisable to get your couple photos clicked before the ceremony rather than postponing it towards the end. Usually all the ceremonies run late and you both will be too busy to rush to the party. So, avoid that and get your portraits clicked beforehand.
10. "Listen to the photographer" – Brook S. Hollis
Listen to the photographer when he asks you to pose in a certain way. He is doing that to get the best moments depending on the day, light etc. Just be casual and be yourself. Let the whole world see your love for each other through your face. The pictures will convey the same!