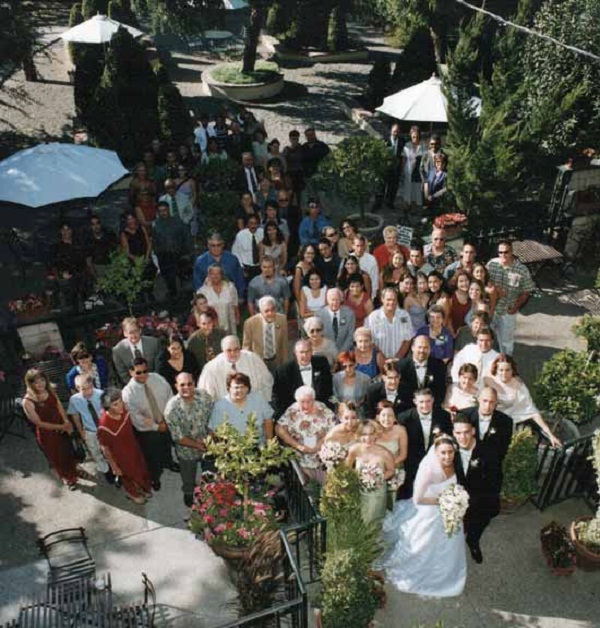 Wedding is certainly one of the most special and auspicious occasion of your life and this day comes only once in your lifetime. Every person wants to make their wedding memorable. Guests are an integral part of the wedding ceremony and everyone wants to leave a long lasting impression on their guests. Here are 10 simple and effective tips that can certainly wow your wedding guests.
1. Give due importance to the welcome bag
Providing welcome bags to your guests is one of the simplest and the most effective way to impress them. You don't need to spend a lot on this arrangement. Simply fill an inexpensive basket with a bottle of wine, some snacks, and a piece of fruit. You can even include a welcome letter along with all these things. Don't forget to include a detailed itinerary of and other small details about your town like the list of the tourist spots, local restaurants, and other attractions.
2. Make the ceremony aisle look special
Consider making some special arrangements for the aisle, this will certainly take your wedding ceremony to the next level and will also draw the attention of your guests. Most of us get so much messed up with all other arrangements that we tend to ignore the aisle. Sadly in the end, we have to settle for some ordinary ceremony aisle which turns out to be quite boring. Not much efforts are required from your side, rustic pew arrangements and a creative DIY runner will do the trick.
3. Add music to the transitions
You can plan something different when it comes to music. Don't go for something which is usual and and can be found in every wedding party. It would be a great idea to hire a bagpiper, a gong player, a drum line, or a strolling guitar player. This will certainly leave a long lasting impact on your guests.
4. Let your guests have an opinion
If you want to make your guests feel special, then it's very important to involve them in your wedding ceremony. Arrange games and dance so as to make your guests participate in your happy occasion and make it a success. Ensure that the music and games suit all age groups. You can even play a song of their preference and let them dance on that tune. Most of your guests would love to travel memory lane and enjoy those moments.
5. Plan a little goodbye breakfast
Another easy way to impress your guests is to send them off with breakfast. You can simply make few arrangements for the breakfast buffet in the conference room of the hotel or have some snacks and coffee delivered to their rooms before they depart.
6. Create a welcome video for your guests
It's quite obvious that you'll be not able to welcome all of your guests personally when they arrive in a manner you have always wanted to. So why not consider arranging a virtual welcome for your guests. Take the help of your videographer to create a small welcome video for your guests. If you are running tight on your budget then you can try creating the welcome video by your own using your digital camera.
7. Have a check over the number of activities
Your primary motive is to keep your guests entertained, not overwhelmed. Quite often it happens that in our attempt to impress our guests we boggle them with too many activities. You need to keep in mind the fact that they will not get impressed by the number of entertainment options you are providing them. Remember quality counts more than quantity. Only a few activities are more than enough to make them feel how much thought you have put into their visit, provided they enjoy those activities!
8. Make innovative escort cards
The first thing that your guests come across with when they walk into your reception are the escort cards. It is your first opportunity to impress them; so make the most out of it. Make special arrangements like stick cards in cupcakes, print names on horse show ribbons or use vintage mirrors to write your guests name on them taking the help of a calligrapher.
9. Be creative with your wedding transportation
Being creative with your wedding transportation does not imply that you need to have parade float, but still you can do something special which will make your guests gape. Just imagine how much amused your guests will be when they will see a retro school bus or an antique car waiting to pick you up.
10. Serve food which your guests can enjoy
Food is that segment of a wedding ceremony which has always been given importance over all other things. It is a known fact that most of the guests are impressed by the food served during the wedding ceremony. Hence, lay extra caution to select unique dishes and flavors. Also take care to have foods of all types suitable for all different age groups. Let your guests relish the food and lick their fingers till the end of the sumptuous meal.