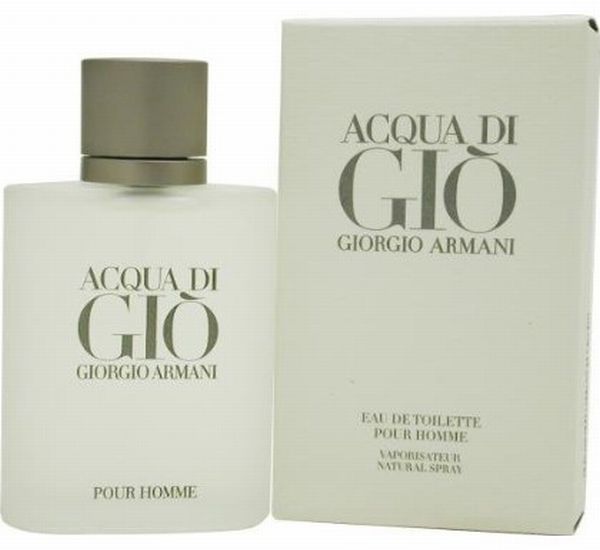 Giorgio Armani, the renowned designer from Italy is known for his extended variety, ranging from clothing to accessories for both men and women. The designer has tried his hands in almost all diverse fields of style and fashion. The classy and epic scents by Giorgio Armani are remarkable and timeless. The brand focuses mainly on the crisp designing and presentation of their products and thus grabs a lot of attention and recognition from all corners of the beauty industry. The brand has an extensive range of fragrances for different occasions and events and also has a sensuous and masculine range of fragrances for the groom-to-be. The scents are bold and are sure to make your bride go crazy by your charm and flamboyance. So here we give you a close look at some of the best fragrances from the brand. You are sure to get mesmerized with this splendid collection:
Acqua Di Gio By Giorgio Armani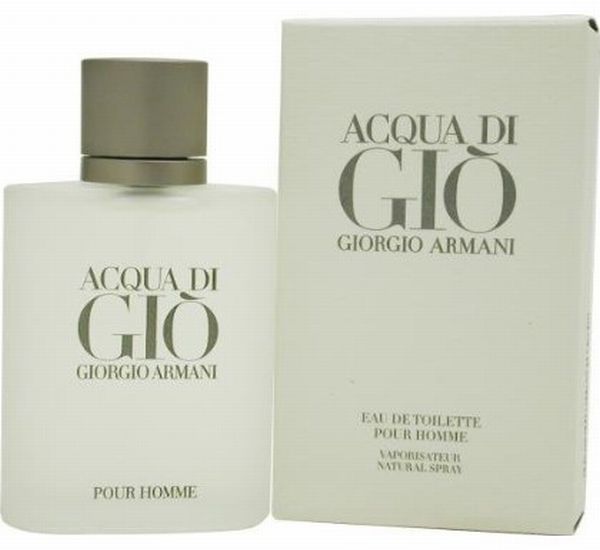 The Acqua Di Gio fragrance is one which feels like a combination of the sea, sun, earth and breeze. This masculine aromatic-aquatic fragrance introduces the aromas of summer, sea, holiday and the suns of the Mediterranean islands. Launched in March 2011, it is a composition of the fine balance of herbs, marine notes, sea air and gentle spices, enriched with woody accords. The fragrant composition has notes of Bergamot, Neroli, Persimmon, Mandarin, Nasturtium, Rosemary, Cistus, Jasmine, Watercress, Amber, Patchouli and Labdanum.
Price: $64.04
Buy here: Amazon
Emporio Remix For Him Eau De Toilette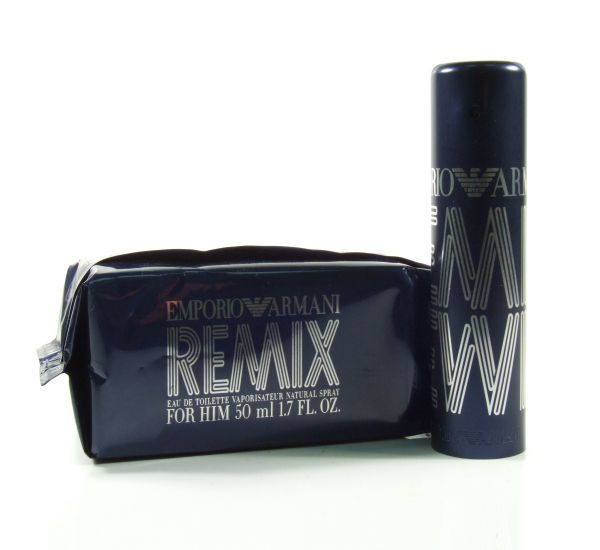 This cologne was launched in 2006; it is an aromatic, modern, rhythmic, sensual, enthusiastic fougere fragrance for men. It is the perfect fusion of classic fern accord; its top notes are star anise, basil and bergamot. Its middle notes are nutmeg, lily-of-the-valley and cardamom fern accord. Its base notes are cloves, vetiver, white musk and licorice. The Emporio Remix perfume will just take your breath away.
Price: $28.50
Buy here: Strawberry Net
Attitude Cologne for Men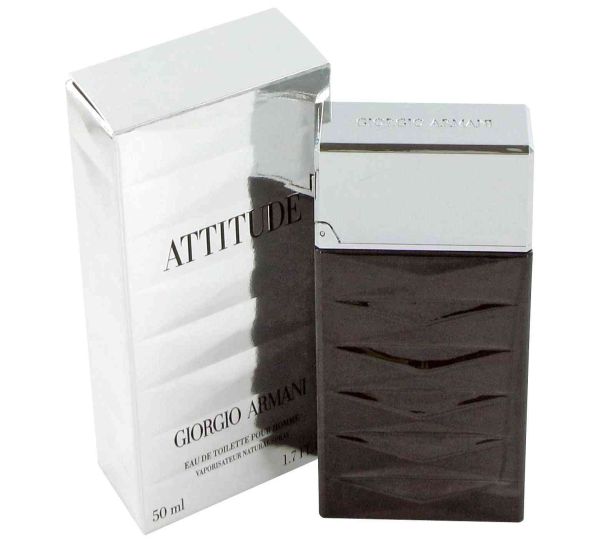 Attitude cologne for men, as the name speaks for itself is an icon of strength and elegance launched in 2007. Attitude was created by three perfumers: Annick Menardo, Alberto Morillas and Olivier Cresp for Armani. Attitude is a very sharp, intense and masculine fragrance. This perfume for men is recommended for evening wear and it comes in an interesting design that of a black cigarette lighter. It is an unusual and fascinating top blend of Sicilian lemon and Coffee absolute. Its middle notes are that of Ceylon cardamom and Lavender and its base notes are China cedar and Indonesian patchouli, Opoponax and Amber.
Price: $42.50
Buy here: Amazon
Armani Eau Pour Homme Giorgio Armani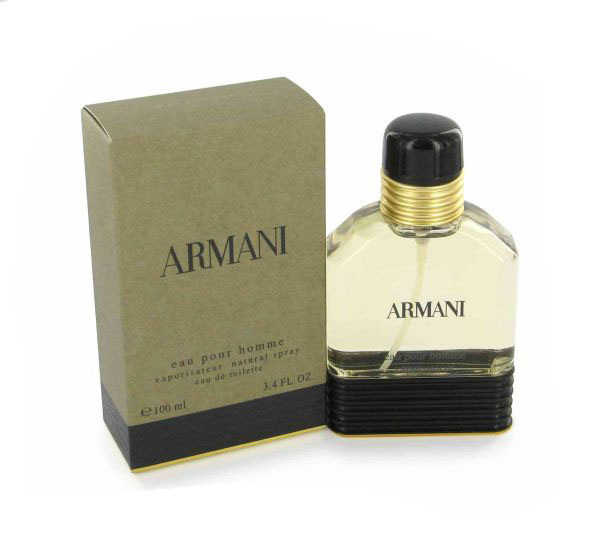 The perfume defines a timeless refined elegance and exhibits true shades of masculinity. The Giorgio Armani Armani perfume is perfect for men; who like to keep it a bit more gallant than usual. The aroma is sophisticated yet appealing. The perfume balances the top notes of Sicilian Mandarin, Californian Green Lemon, Bergamot and Petit Grain perfectly with the heart notes of Jasmine, Lavender, Nut, Coriande and Cinnamon. The base touch of Warm Sandalwood, Cedar, Vetiver, Oak moss and Patchouli illuminates the allure and gleam of this captivating fragrance.
Price: $77.32
Buy here: Amazon
Armani Code Cologne for Men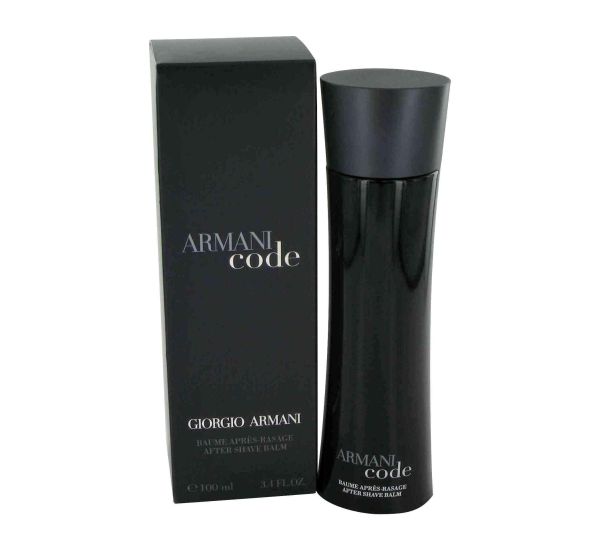 The Armani Code is a timelessly, sensual, elegant, virile cologne. It was launched in 2004 and was awarded the FiFi Award Fragrance Of The Year Men`s Luxe in 2006. The perfume has been co-created by Antoine Lie, Antoine Maisondieu and Clement Gavarr for Armani; it is an oriental spicy fragrance for men. This fresh and spicy cologne opens up to citrusy notes; that of Bergamot and Lemon and at heart with that of Italian Olive Blossom and Anise. It warms up to the exotic wood of Guaiac Wood (lignum vitae) and the sweetness of Tonka beans with their half cut hay, half caramel aroma. It is an evening wear perfume, and acts as a nice companion for the unassuming, modern guy.
Price: $35
Buy here: Ebay
Emporio Armani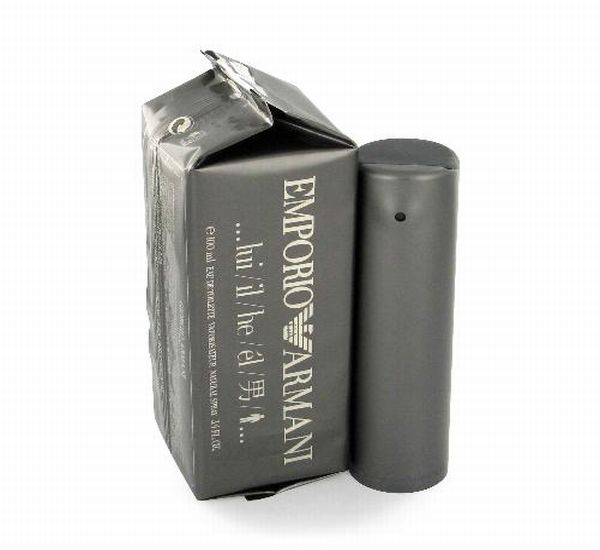 A legitimate, bona fide cologne for men launched in 1998, Emporio Armani by Giorgio Armani cologne has the notes of the powerful Japanese citrus, Yuzu, sage, and spicy cardamom. This cologne comes in a sleek metal bottle. It appears almost like piece of art work and is a bottled designed in a way it would make you stare. It still says famous among the men.
Price: $44
Buy here: Perfume
Emporio Armani Diamonds for Men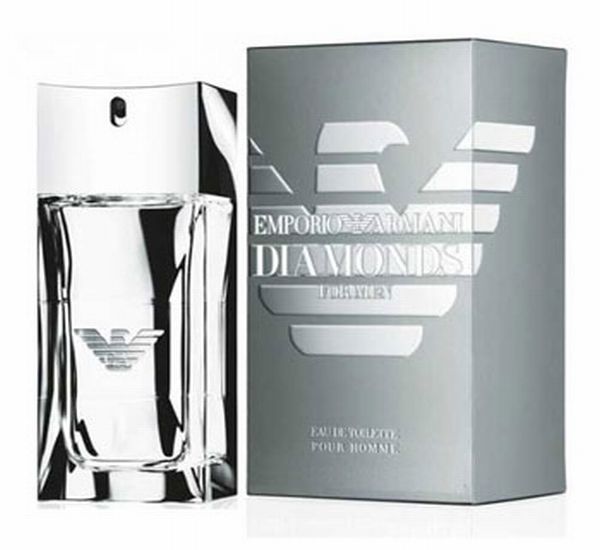 The Emporio Armani Diamonds is a genuine and authentic cologne for men, launched in 2008 and is it quite juicy and fresh. With a sweet introduction of Bergamot, Citrus, and Szechwan Pepper, its heart is that of Cedar, Cocoa Bean and base notes of Guaiac Wood, Vetiver, Ambroxan. The name diamond says it all and the fragrance will give you a glow and make you feel at harmony.
Price: $39
Buy here: Unlimited Perfumes
Armani Code Summer pour Homme 2010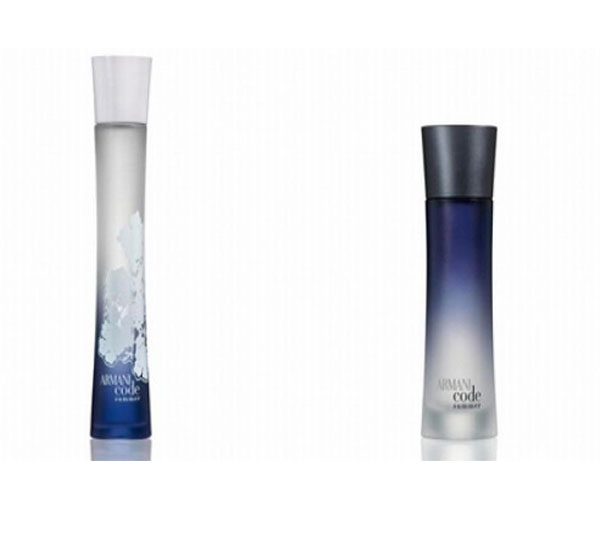 A new fragrance pair by Giorgio Armani ideal for the summer was launched in February 2010. The fragrances are inspired by the warmth of South Italy and the Mediterranean breeze. It has citrusy-aquatic notes reminiscent of the sea coast of the Mediterranean. Its top notes are that of Bergamot, Grapefruit, Green Neroli, Lemon, Calone. Its heart features are Tarragon, Olive Blossom, Rose, Cedar and it contains the base notes of Guaiac Wood, Amber and Musk.
Price: $31
Buy here: Amazon
Armani Code Pour Homme Summer 2011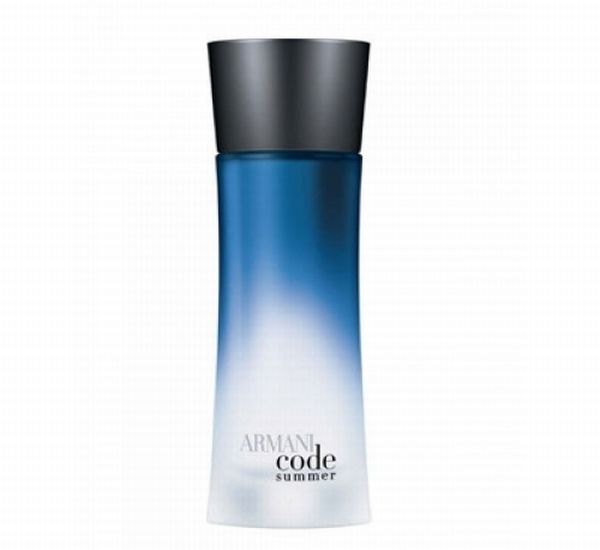 This fragrance by Armani has the same notes as the Armani code summer pour. They embark from similar styles of making and combination of scents. Its top notes are that of Bergamot, Lemon, Grapefruit, Neroli. Its heart lies in the Olive Leaf, Rose, Tarragon and Cedar and has the base notes that of Moss, Guaiac Wood, Amber and Musk.
Price: $32.99
Buy here: Price inspector
Armani Mania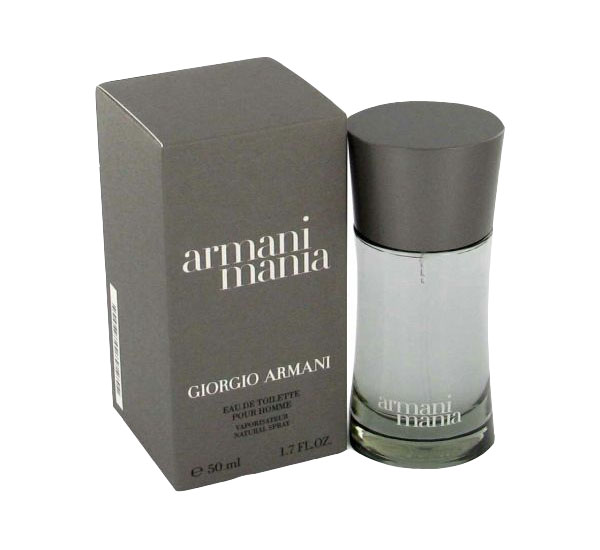 The Armani mania contains a gorgeous trio of the main nuances i.e. fresh, woodsy, and amber notes. It is suitable to apply during the daytime. Its top notes are juicy Mandarin, tender Saffron which is quite simple and yet elegant and modern. The heart is in the Cedar wood and Vetiver. The base notes are that of amber. This fragrance which was created by Francis Kurkdjian was launched in 2002. The bottle is topped with a distinct gun-metal cap and is packed in a distinctive smokey hued glass bottle.
Price: $57
Buy here: Sephora