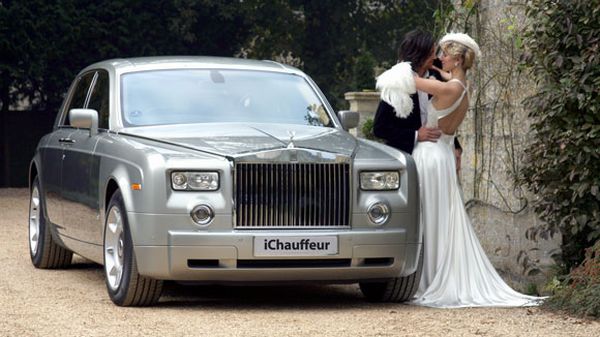 Planning to get married in a grand way? Then, like all other arrangements, you need to make sure that the car you drive home your ladylove in is nothing less than a luxury. Add a 'wow' factor to your wedding day with a car that everyone would dream of. If you can't afford one, then fret not as many pretty and enticing coupes are available for hire, ensuring that your departure from the venue is remembered for years. If billionaires, pop stars, rappers and A-listers can do it – take their bride in a sexy coupe, then why not you? Below is a list of ten best cars that you must drive home your bride in.
Rolls Royce Phantom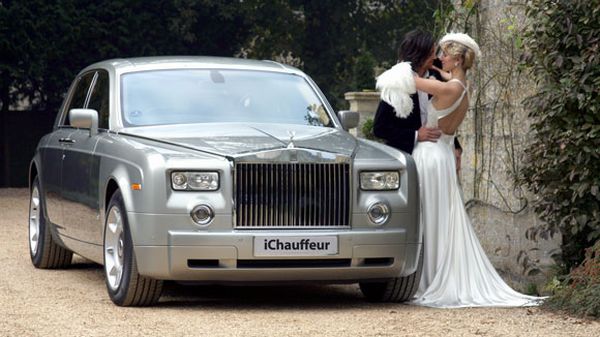 Manufacturer: Rolls Royce
Rolls Royce Phantom is a great blend of style and luxury. The roof line has a beautiful downward curve, which complements the body line of the awe-amazing coupe. It ensures a smooth ride, thanks to the presence of electronically controlled six-speed transmission V12 engine.
Why this?
The car ranks amongst the best luxury wedding cars because of its classy appearance. Guests will drool all over the creation as you move in it with the love of your life. It is definitely a great choice to impress you lady love and drive her home.
Hiring Price: $355 per hour
Price: $380000
Audi Q7 Limo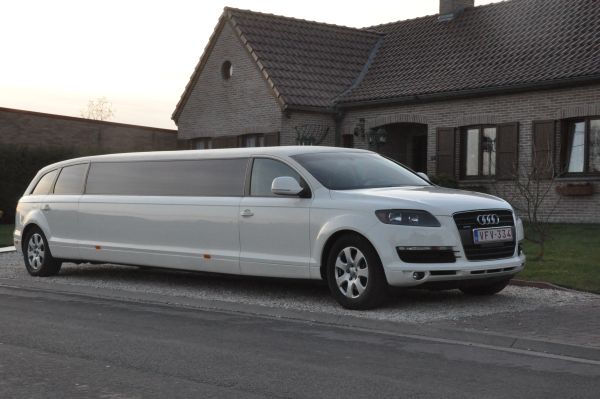 Manufacturer: Audi
Mention the word Limousine and tongues start wagging automatically. Audi Q7 Limo is a true picture of luxury and its inside comes complete with a disco floor, changing lights, a flat screen TV, CD players and DVD players. It offers ample space and the well crafted sun roof will unfurl breathtaking views.
Why this?
What better than taking your bride home in the awe-amazing Q7 Limo! The leather coated seats ensure all the comfort and will lend all the sophistication one can ever imagine.
Hiring Price: $375 per hour
Price: $250000
Bentley Continental Flying Spur

Manufacturer: Bentley
Bentley Continental Flying Spur has an artistic appeal, which will blend well with the taste of today's generation. The high-performance, four door car has a sleek appeal. Both the inside and the outside spills sumptuousness, which manages to make jaws drop.
Why this?
For a special day you need an equally special car, and what better than rolling up in a Bentley. The warmth and elegance of the car will blend well with the occasion at hand, making it all the more special.
Hiring Price: $97 per hour
Price: $300000
Volkswagen Beetle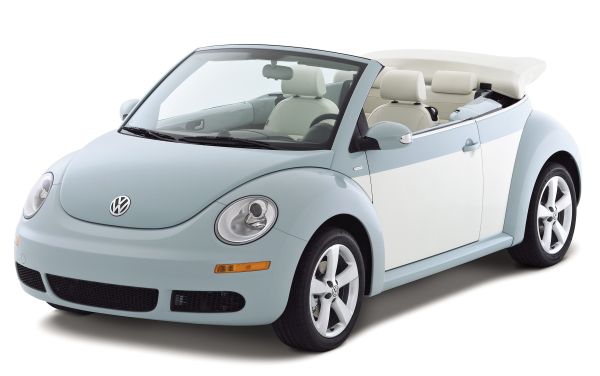 Manufacturer: Volkswagen
Volkswagen Beetle has fetched a lot of appreciation because of its cute looks. The car is compact and comes packed with a lot of substance along with awesome styling. The piano black trim, a modern steering wheel and carbon fiber add give the otherwise retro car a contemporary appeal.
Why this?
The Volkswagen Beetle will add a vintage appeal to your departure with your lady love. It is a fun little car and will force you to fall in love with it. The design is a classic, which will force you to slip in the essence of the bygone era.
Hiring Price: $75 per hour
Price: $350000
Mercedes-Benz S Class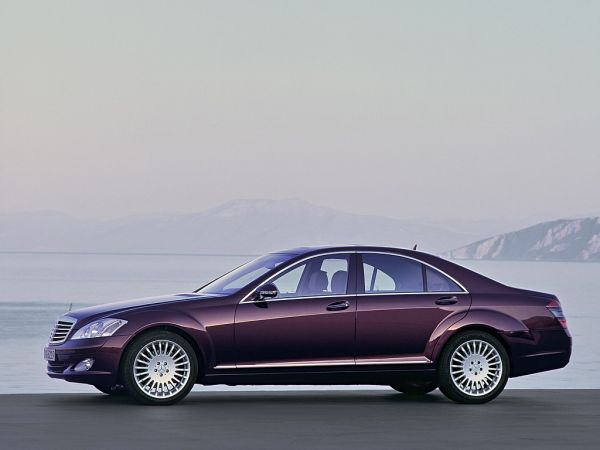 Manufacturer: Mercedes
Mercedes is the one of the most loved cars all across the globe. One of the most luxurious and spacious car's by the German brand is the Mercedes-Benz S Class. It is definitely a style icon and has an unmatchable silhouette.
Why this?
Riding your beloved home in a Mercedes-Benz S Class will definitely inject some thrill. The car is undoubtedly smart and comes wrapped in a lot of attitude.
Hiring Price: $103 per hour
Price: $170000
2003 BMW Z8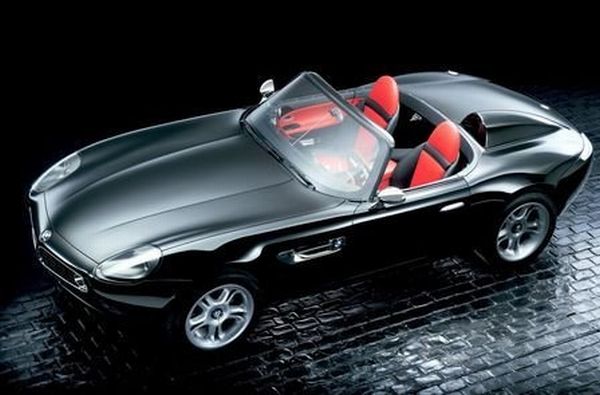 Manufacturer: BMW
2003 BMW Z8 is a cut above the rest and has been blessed with some wicked traits. The vehicle has an imposing size as well as dignity, which is well addressed by the clear line and distinct front section. It provides exquisite comfort together with avant-garde technology.
Why this?
Leaving your wedding venue with your beautiful wife in a grand way is equally important as the important day itself. Make eyes do a cartwheel in surprise as you depart in a style-coated ride and take away your bride.
Hiring Price: $90 per hour
Price: $150000
Land Rover Range Rover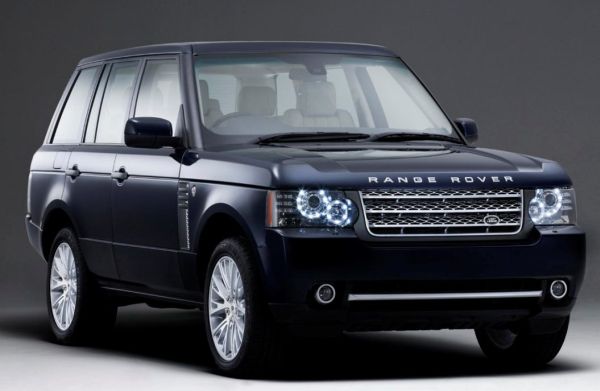 Manufacturer: Land Rover
Land Rover Range Rover has been given comprehensive features. The performance oriented ride doesn't fall short on luxury, style and comfort. The cruiser is fast and will make car lovers jump with utmost joy as they leave the venue after exchanging vows.
Why this?
It is utterly stylish and fast, which makes it just right for your wedding retreat. The Land Rover Range Rover will make sure that your exit from the wedding venue never fades from the minds of people gathered.
Hiring Price: $80 per hour
Price: $39984
White Lincoln Super Stretch


Manufacturer: Lincoln
White Lincoln Super Stretch offers royal comfort and classiness. The seats come swathed with leather and it has enough space for up to 10 people. It comes fitted with neon lights or fiber optic lights, which will give birth to a magical atmosphere in no time at all.
Why this?
This White Lincoln Super Stretch is a favorite for weddings. It will endow the newlywed couple with the much needed privacy, thanks to the privacy divider the ride comes with. Enjoy the comfort and convenience features as you enter a new phase of your life as man and woman.
Hiring Price: $90 per hour
Price: $120000
Maserati Quattroporte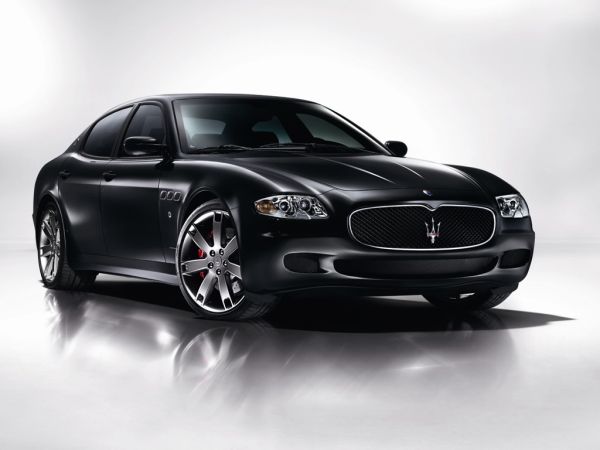 Manufacturer: Maserati
Maserati Quattroporte is fully automatic and is quite cool. The inside is quite roomy and comes injected with a vibrant flair. It has a very impressive facade that makes eyes pop every time it rolls on the road.
Why this?
Let the romance fluff up further as you take your bride away in the tasteful Maserati Quattroporte. It will prove to be a scintillating ride, which will be worth remembering.
Hiring Price: $200.00 per hour
Price: $146,615
Aston Martin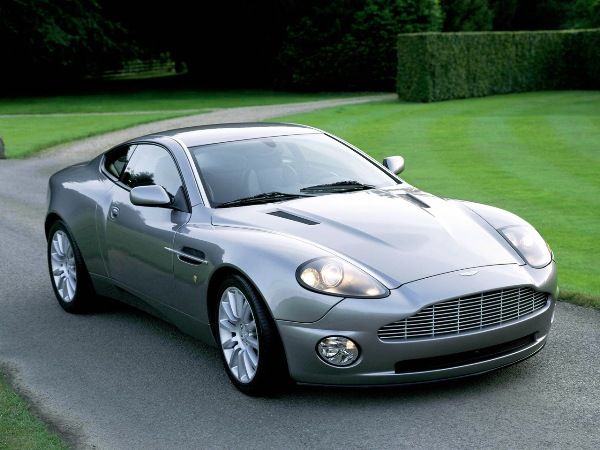 Manufacturer: Aston Martin
If you fancy a ride that is a perfect combination of sportiness and versatility, then Aston Martin will leave you wheezing. The awe-amazing race car manages to leave an everlasting impression on every road it moves on. The car talks speed and manages to send thrill chills.
Why this? Choosing the eye-catching Aston Martin for your wedding day is a great way to win praises and all the love from your bride. Step into the attention arresting coupe in true James Bond style and take away your ladylove to a dreamy world .
Hiring Price: $250 per hour
Price: $199950