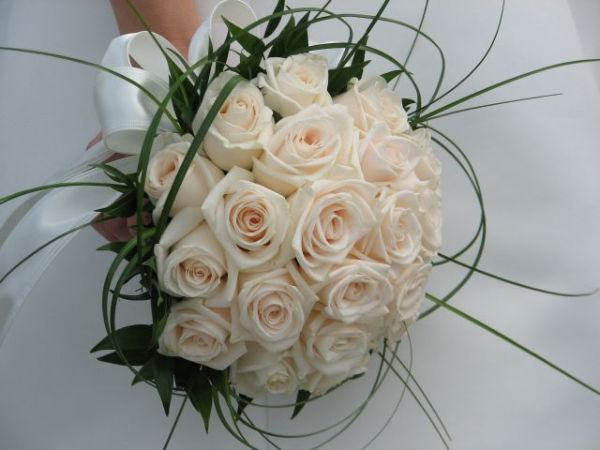 Flowers come in hundreds of colors and thousands of choices. They are not just a colorful corolla crowning a stem. There is much more to their importance. Flowers can grace any occasion. They are considered to be a vital part of every marriage. They are not only an important item for decorating the reception area and the chapel but also form the main adorning element for both the bride and the groom. Choosing the right flower from the different varieties, is a tough job and is always dependent on the season. Generally women nowadays select flowers that match their personality and style. Whatever be their role, wedding flowers always symbolize grace and elegance. Check out this list of some sweet and pretty flowers that have remained all-time favorites and are preferred choice for weddings.
1. The Rose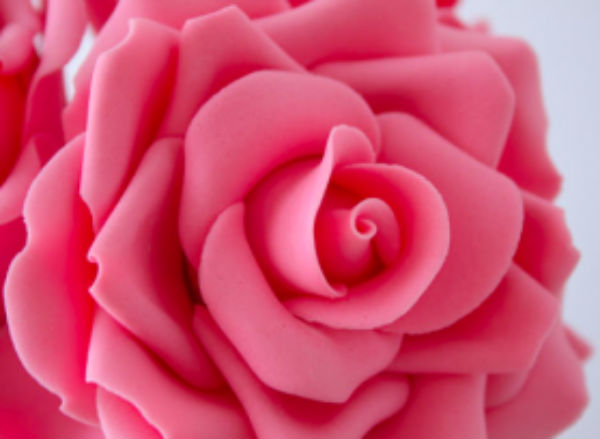 The ever beautiful Rose is a source of inspiration for people over the ages and is considered to be a symbol of love and beauty. This affordable flower comes in different colors and is available throughout the year. They are generally of three main types – hybrid tea roses, spray rose and garden roses. The uniformly-shaped classic roses that are mostly seen in a florists shop, are the hybrid tea roses. The roses that come as a bunch of five to ten small heads in a single stem are the spray roses. And the garden roses are those which are bushy and have delicious scents and open heads. They are the most expensive out of the three types.
Each colored rose has its own meaning. The red rose symbolizes an expression of love. They also convey admiration, respect or devotion. The white rose is associated with new beginnings. Thus, it forms a perfect accompaniment for a first-time bride walking down the aisle. Yellow rose is a symbol of friendship and care. Pink roses convey joy, admiration and gratitude. An orange rose signifies energy and passion. And a black rose is a symbol of death and farewell.
2. The Tulip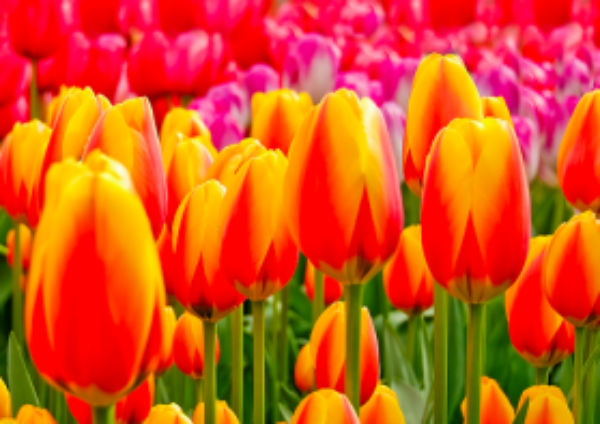 Tulip signifies happy years and consuming love and is the third most popular flower worldwide after Rose and Chrysanthemum. Tulips are a good option for weddings. This striking flower has got six large petals and they come in a variety of colors like pink, cream, yellow, peach, magenta, red, purple and the forever favorite white. The tulips are available throughout the year and the common varieties are quite affordable.
3. The Calla Lily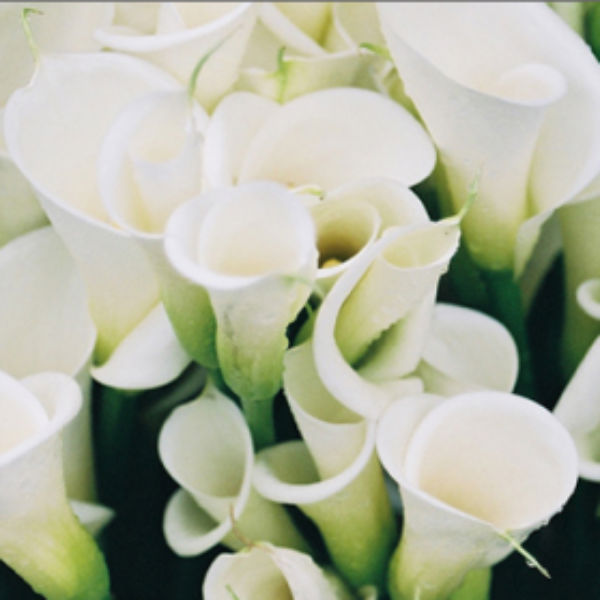 The place of origin of Calla Lilies is southern Africa. This pretty flower blooms throughout the year if it gets sufficient water supply, nutrition and energy. This elegant flower symbolizes magnificent beauty. It is available in different colors like mauve, pink, yellow, orange and dark purple. But the most popular is the creamy ivory Calla lily. These classic flowers are of two types – a large headed type with a smooth and long stem and a small type.
4. The Lily of the Valley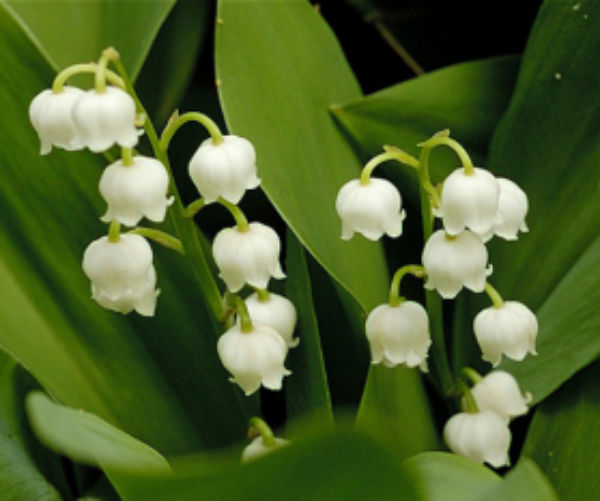 The very gorgeous Lily of the Valley is a great choice for weddings. It is very popular as a cut flower and is an excellent option for bouquets and centerpieces. This flower has beautiful fragrance but is quite costly. This bell-shaped spring flower has got spear-shaped leaves and white nodding.
5. The Hydrangea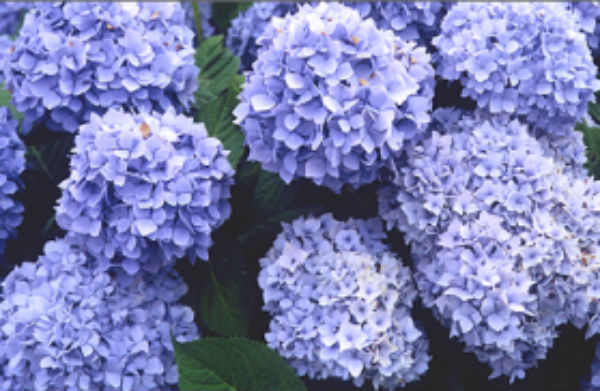 This moderately priced flower is mostly available in the summer season. This beautiful flower is a native to southern and eastern Asia. It is a preferred choice for weddings and is excellent to fill in bouquets and arrangements. It is available in different colors like green, blue, pink, burgundy including the forever favorite white.
6. The Peony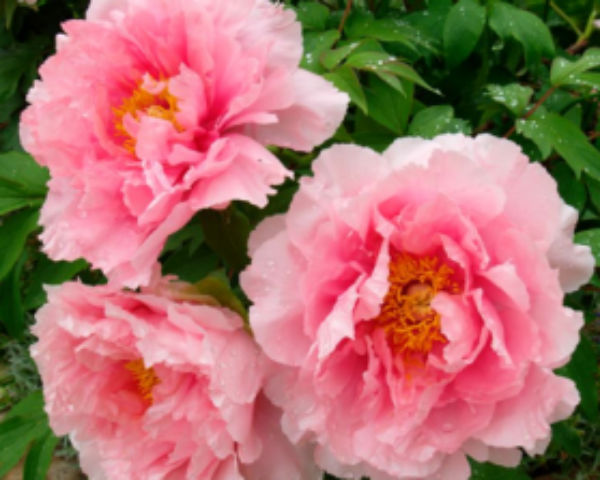 The Peony has been a treasured flower in Asia for centuries.This seasonal flower is generally available in late spring and early summer. These scented ornamental flowers are extensively grown and used as excellent cut flowers in bouquets and centerpieces in weddings. Peonies symbolize wealth, luck and happiness.
7. The Ranunculus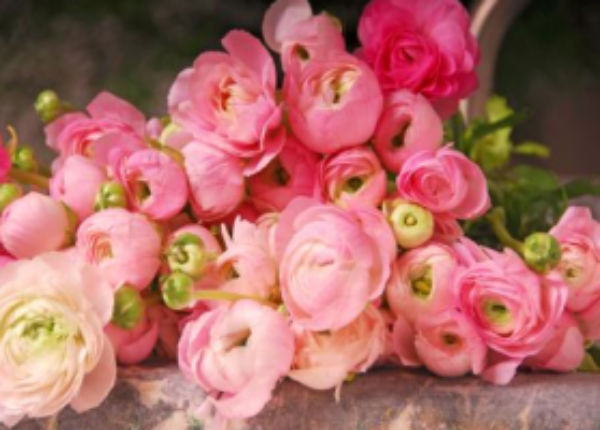 The Ranunculus is a multi-petaled flower that is available in different colors like pale pink, pink, rose, magenta, red, fuchsia, orange, yellow and white. It is also known as Buttercup and Coyote's Eyes. The Ranunculus also has medicinal properties. A bouquet of Ranunculus represents charm and in a flower's language it says, "I am dazzled by your charm."
8. The Stephanotis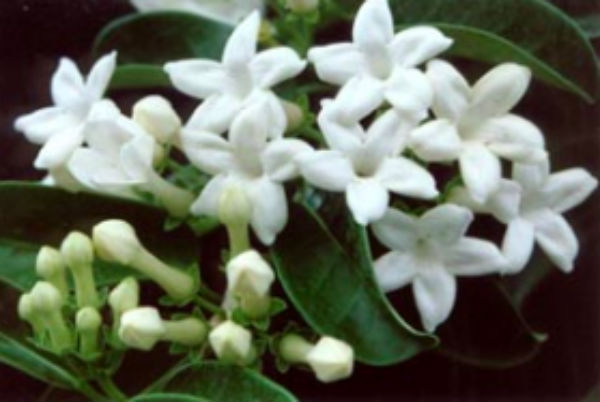 Marital happiness is the Victorian meaning of Stephanotis. It is available throughout the year and is moderately priced. It is a famous white wedding flower. It is widely used in corsage work.
It is also known as floradora, Madagascar Jasmine or Waxflower. The Stephanotis originated in Malaya to Madagascar. Its name has been derived from the Greek word 'stephanos' which means "crown," and 'otos', which means "ear". This refers to the five ear-resembling structures in the staminal crown.
9. The Sweet Pea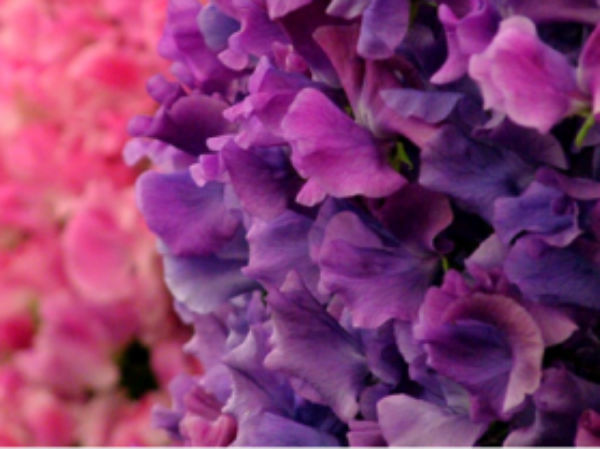 The sweet pea is a very small and delicate flower that has a sweet and sometimes strong scent. The captivating scent of this flower is dependent on factors like rain, time of the day, age of the flower and also high temperatures. This elegant flower symbolizes lasting pleasure. This blissful flower is available in white and different shades of pink and purple. It forms an integral part of wedding decoration.
10. The Gardenia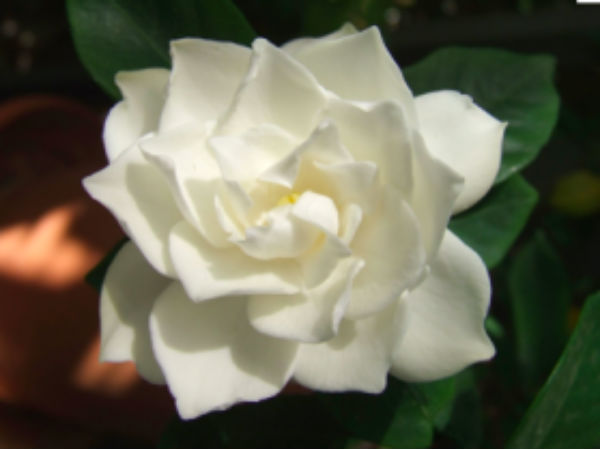 The Gardenia is a very expensive flower and is greatly used for various purposes in weddings. This evergreen shrub originated in China. This delicate and elegant flower has got creamy ivory petals that have a wax-like texture and get bruised very easily. It also has a wonderful scent and is available in two varieties. Some are large measuring three to four inches in full bloom whereas others are available in miniature sizes.